NASCAR Cup Series
NASCAR Cup Series
Allmendinger to have second drug test
Published
Jul. 17, 2012 1:00 a.m. ET

Suspended NASCAR driver A.J. Allmendinger will have his second urine sample tested for banned substances next week.
In a statement issued Tuesday on behalf of Allmendinger, the 30-year-old has elected to bring his own toxicologist to the July 24 testing of his ''B'' sample. It's scheduled to take place at the Aegis Analytical Laboratories in Nashville, Tenn.
Allmendinger was suspended hours before the July 7 race at Daytona for failing a random drug test taken at the end of June. He has said he tested positive for a stimulant, but not revealed the exact substance. In his only public statement, Allmendinger has said he'd never knowingly take a banned susbstance.
''Along with everyone else, we are looking forward to hearing the results as quickly as possible,'' Tara Ragan, vice president of Walldinger Racing, said Tuesday.
''AJ and all of us at Walldinger Racing have truly appreciated the outpouring of support from our fans, partners, and colleagues. It has meant a lot to us during this difficult time. We are also grateful to Mr. Penske and his management team for their patience and respect of the process we are going through.''
Penske Racing has used Sam Hornish Jr. in the two races Allmendinger has missed since his suspension. NASCAR's Sprint Cup Series is off this weekend, and resumes next week at Indianapolis Motor Speedway, where Hornish won the 2006 Indianapolis 500 driving in IndyCar.
Allmendinger is in his first season driving for Penske, and team owner Roger Penske has indicated he'll put the driver back in the No. 22 Dodge if he's reinstated by NASCAR.
''We're standing behind A.J,'' Penske said before the NASCAR race on Sunday at New Hampshire Motor Speedway. ''Hopefully, we'll know something in the next week to 10 days. Our goal is, hopefully, that he'll be fine and he'll be back in the car in the next race. We have nothing else we can do. It's entirely in the hands of NASCAR.''
Allmendinger has an option on his contract for next season, but Penske has Hornish at the ready, as well. Hornish is driving a full Nationwide Series schedule this season.
''His option doesn't come until later in the year and, obviously, we'd have to evaluate that with all the circumstances at that point,'' Penske said. ''We've invested a lot of time and effort together (with Hornish). ''We'd like to take him to the (Indianapolis) Speedway where he won in 2006, back where he's got a good car and confidence.''
---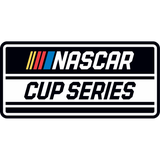 Get more from NASCAR Cup Series
Follow your favorites to get information about games, news and more
---