NASCAR Cup Series
NASCAR Cup Series
All-Star strategy? All out, all the time
Published
May. 20, 2011 1:00 a.m. ET

Generally, drivers keep close to the vest on both their strategies and expectations for a race.
Not so this weekend.
The game plan for the NASCAR Sprint All-Star Race? Go all out, all the time.
And the expectations?
"It's gonna be wild," Carl Edwards said.
Drivers universally voice both sentiments. They expect the unexpected here. They know things will get hairy in the closing laps. After all, isn't that really kind of the point of having an All-Star showdown in a field of drivers that face one another every week anyway?
With no points and a $1 million payday on the line, drivers find an altered approach heading into this race.
How far are they willing to go?
"I think it's one of those races for us if you're in position to win, I mean, who wouldn't want a million dollars," Kevin Harvick said. "So you go out and do what you need to do to do that. You don't really need the car, and there's really no consequences suffered to have a mistake be made or have something happen. If you're in that position, you might not get very many opportunities to win that.
"It's really about the trophy and having a chance to win a million bucks, so you have to take advantage of it."
And take advantage they will.
Certainly drivers try to go all-out all the time. Obviously they always work to gain that one extra position, that handful of more points.
Yet, there are times when they have to err on the side of caution, when the potential loss of a lot of points changes the approach in a tight situation.
That won't even be a minimal consideration come Saturday night at Charlotte Motor Speedway.
Not when there's nothing but $1 million to lose. That pot goes to the race winner, not the guy who maintained his position late and gained a spot in the Chase for the Sprint Cup.
Saturday night, there is no big picture. There's just a check and a trophy and a whole lot of pride.
And that changes the feel of this race dramatically.
"There's times where we'll probably get three-, sometimes almost four-wide going into Turn 3 on a restart, and that's not what you're going to see at the (following week's) Coke 600 (at Charlotte), typically, with the exception of maybe the last restart. But I think to put it in perspective that way, every restart or every lap here is going to be like that green-white-checkered at any racetrack, for that matter," Ryan Newman said of the all-star race.
"That's the difference. You've got to take everything you can each and every lap of a short race. And that's part of the reason why most drivers kind of preach about having shorter races, because it's more intense for us and it gets our job done quicker, and I think it's more exciting for the fans that way."
The question is, how much will past rivalries play into action in this multisegmented race?
Harvick and Kyle Busch are already on probation for their recent incidents. Newman and Juan Pablo Montoya have endured a chat in the NASCAR hauler. Will it matter Saturday night?
After all, this is the race in which brothers Kurt and Kyle Busch tangled. It's where Busch and his teammate, Denny Hamlin, did the same. Highlight reels of the annual All-Star showdown are filled with crashing cars as drivers storm to the checkered flag.
Saturday should be no different.
The way Kyle Busch, one of the most aggressive drivers in the garage, sees it, there's room for even more pushing and shoving this weekend.
And that should thrill the fans and lead to a bit of trepidation for drivers as they prepare to head into the race.
"You can be a lot more aggressive," Busch said. "That probably may be the reason why I've gotten myself in trouble a little bit is just trying to push it as hard as you can push it to try to win the race. You get yourself on somebody's inside and get spun out or spin out or on their outside or try to make a move and get squeezed in the wall or what have you."
---
---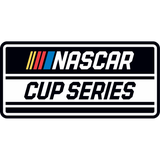 Get more from NASCAR Cup Series
Follow your favorites to get information about games, news and more
---