NASCAR Cup Series
NASCAR Cup Series
2011 Indianapolis 500 Driver Profiles
Published
May. 28, 2011 4:08 p.m. ET

Profiles of the 33 drivers in Sunday's Indianapolis 500, in starting order with car number in parentheses, age, hometown, chassis, race team, four-lap qualification average and biographical information (w-former winner; r-rookie; all chassis Dallara, all engines Honda):
ROW 1
1. (77) Alex Tagliani, 38, Lachenaie, Quebec, Canada; Sam Schmidt Motorsports; 227.472 mph. Tagliani ranks seventh in the points standings and had a season-best fifth-place finish at Sao Paulo. The Indy 500 pole was the sixth pole of his career, and his first since 2003. He has one win and 85 top 10 finishes in 156 races. His last win came in 2004. He was rookie of the year at Indy in 2009 after starting 33rd and finishing 11th. That year, Bruno Junqueira qualified the car, and the team gave the spot to Tagliani.
2. (9) w-Scott Dixon, 30, Auckland, New Zealand; Target Chip Ganassi Racing; 227.340 mph. Won the pole and the Indianapolis 500 in 2008 and has finished in the top six the past four years. He has led 188 laps in the past three Indy 500s. He has won 25 races and 15 poles in his career. Finished second at Barber this season and ranks eighth in points. Won points championships in 2003 and 2008. Lost the 2007 title when he ran out of gas on the last turn of the last lap of the last race of the season.
3. (2) Oriol Servia, 36, Pals, Spain; Newman/Haas Racing; 227.168 mph. First time in front row at Indy. Missed last year's race because he couldn't get a ride. Has placed in the top 10 in all four races this season and ranks third in the point standings. Has seven consecutive top 10 finishes dating back to 2009. Has season-best finishes of fifth at Barber and Sao Paulo. Won the Indy Lights title in 1999 and finished second in Champ Car in 2005. Best finish at Indy was 11th in 2005. ROW 2
4. (99) Townsend Bell, 36, San Luis Obispo, Calif.; Sam Schmidt Motorsports; 226.887 mph. Will be his first race of the year. Finished fourth in Indy 500 in 2009 and 16th last year. Indy Lights rookie of the year in 2000 and series champion in 2001. Drove in former CART series in 2002 and Formula 3000 in 2003 before joining IndyCar in 2004. Had three top-10 finishes in 2008.
5. (12) Will Power, 30, Toowoomba, Australia; Team Penske; 226.773 mph. Has wins at Barber and Sao Paulo this season and leads the point standings. He has 11 wins, 20 poles and 33 top-five finishes in 74 races. His best finish at Indy is fifth in 2009. He started second and finished eighth last year. Finished second in the points standings last year after winning five races. Won the pole for the first four races this season. Has led more than 1,000 laps in his career.
6. (98) w-Dan Wheldon, 32, Emberton, England; Bryan Herta Autosport with Curb/Agajanian; 226.490 mph. Won the Indy 500 in 2005 and finished second in 2009 and 2010. Won the points championship in 2005. Has 15 wins in 131 career starts with 92 top 10 finishes. Finished ninth in point standings last year. Former rookie of the year in the U.S. F2000, Toyota Atlantic, Indy Lights and IndyCar series. This will be his first race of the season. Last win was in 2008 in Iowa. ROW 3
7. (44) w-Buddy Rice, 35, Phoenix; Panther Racing; 225.786 mph. Won the rain-shortened Indy 500 in 2004. Won three races and five poles that year; had 12 top 10s in 16 races. Hasn't won a race or a pole since. Has 43 top-10 finishes in 97 races. Rice came to IndyCar in 2002 after running in the Toyota Atlantic Championship, where he won the 2000 series title. He started and finished second in his first-ever IZOD IndyCar Series race.
8. (67) Ed Carpenter, 30, Indianapolis; Sarah Fisher Racing; 225.121 mph. Finished 12th in the points standings in 2009 but drove in just four races last year. Won the pole and finished second at Kentucky last year. This will be his first start of the season. Did not lead a lap in his first five seasons in IndyCar, but has led 52 in the past three seasons. Has 28 top-10 finishes. Graduated from Butler University in 2003. Stepson of IndyCar founder Tony George.
9. (10) w-Dario Franchitti, 38, Edinburgh, Scotland; Target Chip Ganassi Racing; 226.379 mph. Won the Indy 500 in 2007 and 2010. Has won three IndyCar championships in four years. Won at St. Petersburg and is second in the points standings behind Will Power. Has placed in the top four in all four events this season. Has 27 career wins and has placed in the top 5 in 94 of 219 races. Missed race in 2003 after breaking his back in motorcycle accident. Married to actress Ashley Judd.
ROW 4
10. (5) Takuma Sato, 34, Tokyo, KV Racing Technology-Lotus; 225.736 mph. Started the season with career-best finish of fifth at St. Petersburg. Finished eighth at Sao Paulo and led 23 laps, losing when he had to stop for fuel. Ranks 10th in points. Finished 21st after starting 31st as a rookie at last year's Indy 500. Finished third at the Indianapolis Grand Prix in 2004 as a Formula One driver.
11. (14) Vitor Meira, 34, Brasilia, Brazil; A.J. Foyt Enterprises; 225.590 mph. Finished second at Indy in 2005 and 2008. Has finished in the top 10 in five of seven starts at Indy. Was injured during 2009 Indy 500 and missed the rest of the season. Consistent driver has 65 top-10 finishes in 118 starts, but two poles and no wins. He has eight second-place finishes in his career. Best finish this season was eighth at St. Petersburg. Is 12th in points standings.
12. (4) r-JR Hildebrand, 23, Sausalito, Calif.; Panther Racing; 225.579 mph. Highest-qualifying rookie in the field. Starting position at Indy is best of the season. Best finish is 10th in his most recent race at Sao Paulo. Finished 11th after starting 24th at St. Petersburg. Ranks 16th in points. Won Indy Lights championship in 2009 with four wins and five pole positions. Won Formula Ford championship in 2006, with 12 wins in 14 races. Won SCCA Formula Russell Championship in 2004. ROW 5
13. (06) r-James Hinchcliffe, 24, Toronto; Newman/Haas Racing; 225.572 mph. Rookie has placed in the top 10 in his second and third ever IndyCar races, including a fourth-place finish at Long Beach. Best start was eighth at Barber in his debut, where he finished 40 laps before crashing. His starting position at Indy is his lowest this season. Finished second in Indy Lights last year after earning four poles and three wins. Was fifth in Indy Lights in 2009.
14. (30) Bertrand Baguette, 25, Verviers, Belgium; Rahal Letterman Lanigan LLC; 225.285. Baguette placed 22nd in the standings last year. He started 15 races, with a season-best sixth-place start and 10th-place finish at Kentucky. Won the World Series by Renault championship in 2009 with five wins and 10 podium finishes in 17 starts. Lived in the guesthouse of Conquest Racing team owner Eric Bachelhart when he moved to the United States for the 2010 IndyCar season.
15. (11) Davey Hamilton, 48, Nampa, Idaho; Dreyer & Reinbold Racing; 225.250 mph. Finished second in points in 1996-1997 and 1998. Does not have a win in 53 starts. Started an Indy Lights team in 2009 that notched its first win in 2010. Ran as high as second in the 1997 Indy 500 before finishing sixth. Led three laps at Indy in 1998 and finished fourth. Foot and ankle injuries from crash at Texas in 2001 ended his season, and he has not been a regular since. ROW 6
16. (3) w-Helio Castroneves, 36, Sao Paulo, Brazil; Team Penske; 225.216 mph. Won the Indy 500 in 2001, 2002 and 2009. Won the pole in 2003, 2007, 2009 and 2010. Has never won a points championship. Is struggling this season, with just one top-10 finish (7th at Barber). He has started in the top 10 in each race this season. Ranks 17th in points standings. Set record for poles in 2007. Former ''Dancing with the Stars'' winner. Has 25 wins and 146 top 10 finishes in 230 races. Has led 4,433 laps in his career.
17. (43) John Andretti, 48, Indianapolis; Andretti Autosport; 224.981 mph. Has one top 10 finish in nine IndyCar starts. Andretti's godfather is A.J. Foyt; cousin of Andretti Autosport owner Michael Andretti. His father, Aldo, is the twin brother of 1969 Indy 500 winner Mario Andretti.
18. (59) E.J. Viso, 26, Caracas, Venezuela; KV Racing Technology-Lotus; 224.732 mph. A test driver in Formula One in 2006, he also competed in the European GP 2 Series, winning twice. No wins in 54 IndyCar starts with best finish being third at Iowa in 2010. Best finish this year was 13th at Brazil and has 51 points. Making his third career start at Indianapolis but hasn't finished better than 24th on the oval.
19. (22) Justin Wilson, 32, Sheffield, England, Dreyer & Reinbold Racing, 224.511 mph. Starting his fourth 500 after finishing a career-high seventh last year. Led 11 laps in 2010 race. Former ChampCar driver has two top 10s this season - 10th in season opener at St. Pete and seventh in Brazil. Tied with Marco Andretti for 13th in points. Has six career wins in open-wheel cars, including road-course wins at Belle Isle in 2008 and Watkins Glen in 2009. Has also spent time in Formula One. At 6-foot-3, he's the tallest driver on the IndyCar Series.
20. (88) r-Jay Howard, 30, Basildon, England, Sam Schmidt-RLL Racing. 224.483 mph. One of three drivers working for Sam Schmidt to make the race. Indy 500 rookie will make season debut after missing out last season when he withdrew the qualifying speed and failed to requalify. Won the 2006 Indy Lights title but ran only nine combined IndyCar races in 2008 and 2010. Did not drive an IndyCar in 2009.
21. (07) Tomas Scheckter, 30, Cape Town, South Africa; KV Racing Technology-SH Racing; 224.433 mph. Will make season-debut at Indy for second straight year. Son of 1979 F1 champion Jody Scheckter. Runner-up in British Formula 3 championship in 2000 and in Formula Nissan series in 2001. Led 85 laps and was co-rookie of year at Indianapolis in 2002. Finished fourth at Indy in 2003. Led five laps last year. Only other top 10 at Indy was seventh in 2007. Only IndyCar wins came at Michigan in 2002 and Texas in 2005.
22. (82) Tony Kanaan, 36, Salvador de Bahia, Brazil; KV Racing Technology-Lotus, 224.417 mph. Has 10 career starts at Indy, the last eight with Michael Andretti's team. Has led 214 laps at Indy - the most among any active non-winner. Won Indy pole in 2005 and IndyCar points title in 2004. Avoided last year's Bump Day drama by qualifying on first day and in the top 24. Crashed in 2009 race, and on both qualifying days last season. Is the only driver to lead in each of his first seven starts at Indianapolis. Has three top-10s this year, including season-best third in season-opener at St. Pete, and sixth in points.
23. (78T) Simona De Silvestro, 22, Thun, Switzerland; HVM Racing; 224.392 mph. Started 22nd and finished 14th as rookie at Indy last year. Became fan favorite this year after frightening crash in practice. Returned to the track two days later, with burns on both hands, and still managed to qualify for race. Had two top 10s in debut season in IndyCar and added two more top 10s in first two races this year. Finished career-best fourth at St. Pete. Won four times in Team Stargate Worlds in 2009. Became second woman to win an Atlantics race, and five career wins make her winningest woman in Atlantics history.
24. (23) Paul Tracy, 42, Scarborough, Quebec, Canada; Dreyer & Reinbold Racing; 224.939 mph. Fastest second-day qualifier after getting bumped out of top 24 on first day of qualifying. Tied with Sebastien Bourdais for most career IndyCar wins among active drivers with 31. Might be more famous for being 2002 Indy runner-up in a disputed finish that wasn't resolved until July. Finished ninth in 2009, only other Indy start since '02. Won 2003 Champ Car points title. Was youngest to win Canadian Formula Ford Series at age 16 and youngest to win a Cam-Am Series race at age 17. Is one of IndyCar's most outspoken drivers.
25. (7) Danica Patrick, 29, Roscoe, Ill. Andretti Autosport; 224.861 mph. Fortunate to make the race, given Andretti team's struggles and miscues. Almost didn't get chance to qualify Sunday when rain brought out yellow flag for second time. Has finished fourth, eighth, eighth, 22nd, third and sixth in six previous Indy starts. First woman to win major open-wheel race with victory in Japan in 2008. Indy and IRL rookie of the year in 2005, when she won three poles and started and finished fourth at Indianapolis. Is only woman to lead at Indy (2005). Has one top 10 this season, seventh at Long Beach.
26. (6) Ryan Briscoe, 29, Sydney, Australia; Team Penske, 224.639. Forced to qualify in backup car after crashing in practice before qualifying. This is Briscoe's worst starting position in six career Indy starts. Has just one top 5 finish at the Brickyard. Finished second and third at last two races after placing 18th and 21st in first two. Recent finishes have put him fifth in points, 67 behind teammate and leader Will Power.
27. (26) Marco Andretti, 24, Nazareth, Pa.; Andretti Autosport; 224.628 mph. Got himself back into race with gutsy four-lap qualifying run on last attempt of Bump Day. Had been knocked off the starting grid by Alex Lloyd with nine minutes left in qualifying. Indy runner-up and rookie of the year in 2006, when he was passed by Sam Hornish Jr. just before the checkered flag. Crashed and finished 24th at Indy in 2007, third in 2008 and 30th last year (handling problems). Only IndyCar win in 69 career starts came at Infineon in 2006. Son of car owner Michael Andretti, grandson of 1969 Indy winner Mario Andretti. Best finish this season is fourth at Alabama.
28. (83) r-Charlie Kimball, 26, Camarillo, Calif., Novo Nordisk Chip Ganassi Racing, 224.499. Was diagnosed with Type 1 diabetes in 2007 and will become first diabetic driver race officials have allowed to start the race. Son of former race car design engineer. Joined Ganassi's team in December. Had season-best 10th place finish at Alabama on hottest race day of season. Wears a device that monitors his blood-glucose level during races.
29. (38) Graham Rahal, 23, Columbus, Ohio; Service Central Chip Ganassi Racing, 224.380. Making fourth Indy start. Finished 12th in race last year after failing to finish in 2008 and 2009. Son of 1986 Indy 500 winner Bobby Rahal. Is fan of hometown Buckeyes and NHL's Blue Jackets. Started fifth at Brazil and finished as runner-up, his best finish since winning his IndyCar debut at St. Pete in 2008.
30. (19) Alex Lloyd, 26, Manchester, England; Dale Coyne Racing; 223.957 mph. Made it into the starting field with dramatic qualifying run with 9 minutes left in Bump Day session. Won rookie of year award last season after having three top 10s, including fourth place at Indy. Has not started a race this season.
31. (36) r-Pippa Mann, 27, Ipswich, England; Conquest Racing; 223.957 mph. Making first career IndyCar start at 500. Finished fifth in Indy Lights last season after winning three poles. Is only woman to win a pole at Indy, taking it for the Freedom 100 last year. Is one of two women drivers to win an Indy Lights race, having won at Kentucky last year.
32. (24) r-Ana Beatriz, 26, Sao Paulo, Brazil; Dreyer & Reinbold Racing; 223.936 mph. Indy start will be her fourth of the season, matching last year's total. Best finish last season was 13th at Brazil. Best finish this season was 14th at St. Pete. Slowest qualifier in field. One of four women drivers in this year's field. Spent 2008 and 2009 competing on Indy Lights circuit, becoming first woman to win in series - at Nashville in 2008. Won Indy Lights Rising Star Award in 2008. Finished fifth in South American Formula 3 points in 2006 and won three times in Brazilian Formula Renault Series from 2003-05.
33. (41) Ryan Hunter-Reay, 30, Boca Raton, Fla.; A.J. Foyt Enterprises; 224.547 mph. Failed to qualify his regular No. 28 car in the top 33. Made the race only after Andretti Autosport made a deal with Foyt's team for him to run his normal colors and sponsors in the No. 41 car. IndyCar series rookie of the year in 2007 and Indy 500 rookie of the year in 2008 after finishing sixth. Only American to win an IndyCar race since April 2008, winning twice including at Long Beach last season. Has season-best 14th at Alabama.
---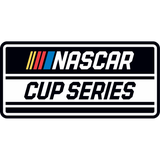 Get more from NASCAR Cup Series
Follow your favorites to get information about games, news and more
---