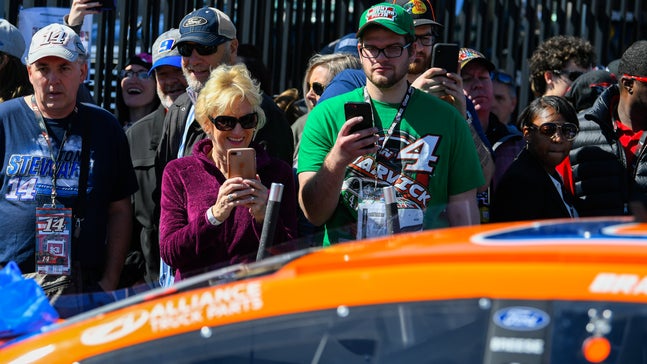 The Latest: Keselowski recovers from bug to race at Atlanta
Updated
Mar. 4, 2020 5:46 p.m. EST
HAMPTON, Ga. (AP) — The Latest on the NASCAR race at Atlanta Motor Speedway (all times local):
5:50 p.m.
Brad Keselowski has recovered from a stomach virus to win Sunday's race at Atlanta Motor Speedway.
Team Penske started the day with a replacement driver on standby for Keselowski because the bug that hit him late Friday night kept him out of the car for a portion of final practice. Keselowski received intravenous fluids in the track's infield medical center and vowed to complete all 500 miles.
The win is the first points victory for Ford's new Mustang and came a week after the manufacturer was locked out of a podium finish at the Daytona 500.
Martin Truex Jr. finished second in a rebound from his disappointing debut with Joe Gibbs Racing. His three JGR teammates swept the podium in the Daytona 500 while Truex failed to ever contend in his Toyota.
Kurt Busch was third in a Chevrolet for Chip Ganassi Racing.
Kyle Larson led a race-high 142 laps but was taken out of contention by a speeding penalty. Ryan Blaney, Keselowski's teammate, led 41 laps until a poor pit stop ruined his race.
---
---