NASCAR Cup Series
NASCAR Cup Series
Newman and McDowell crash hard at The Glen
Published
Aug. 10, 2014 3:24 p.m. ET

WATKINS GLEN, N.Y. (AP) Ryan Newman and Michael McDowell crashed hard Sunday in the NASCAR Sprint Cup race at Watkins Glen International, causing a stoppage just past the midpoint of the 90-lap race.
The violent wreck occurred coming out of a sweeping right turn leading to the backstretch on the 2.45-mile road course. Greg Biffle clipped the rear end of Newman's No. 31, setting off an accident involving at least five cars.
''I'm really sad to see it,'' Newman said. ''They could spend a few million dollars (on SAFER barriers) and make the drivers happy. The safety is not up to NASCAR standards.''
Newman's Chevrolet spun hard into the Armco barrier lining the track, ripping a big hole in the barrier's metal. The car then spun around twice and went back across the racing surface, collecting McDowell in his No. 95, which incurred heavy damage in the rear.
''Wrong place at the wrong time,'' Newman said. ''I tried to time it so I could shoot past.''
''There was nothing I could do,'' Biffle said.
Newman, McDowell and Alex Bowman were treated in the infield care center and released. The race was red-flagged on Lap 57.
''I'm good,'' said McDowell, who was involved in a spectacular crash at Texas in qualifying in 2008. ''Glad to walk away from it. I feel blessed. I'm not really sure what happened. I didn't have time to adjust and move. I was along for the ride. This time I closed my eyes. It definitely was a wild one. It's amazing to walk away from an accident like that and not have any broken bones.''
Daytona International Speedway, which is owned by International Speedway Corp., the same owner of Watkins Glen, recently installed 2,400 feet of Steel and Foam Energy Reduction (SAFER) barriers on the outside wall of the entire frontstretch.
Former Daytona 500 champion Kevin Harvick was outspoken after his February crash at the superspeedway, saying the soft walls should be everywhere, especially at high-speed tracks like Daytona and Talladega.
Daytona added the extra SAFER barriers in June, but didn't put any on the inside wall where Harvick took a hard hit during the season-opening Daytona 500.
Fellow driver Denny Hamlin broke his back in March 2013 after hitting a wall without any SAFER barriers at Auto Club Speedway in Fontana, California. The speedway has since covered that area with the softer wall.
Tracks insist they follow NASCAR's safety recommendations. NASCAR says it makes recommendations when it identifies areas that need improvement. The barriers are estimated to cost $500 per foot, which makes installing them everywhere somewhat cost prohibitive.
''They've had these guard rails for years,'' Dale Earnhardt Jr. said during the stoppage. ''They do the best they can. We're going way faster here than we used to go. When a car comes back on the racetrack, it's hard to avoid. I don't know what else they could do. They could put safer walls, SAFER barriers and all that stuff. As far as today, everything held up.''
---
---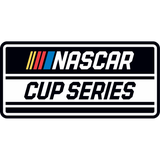 Get more from NASCAR Cup Series
Follow your favorites to get information about games, news and more
---