NASCAR Cup Series
NASCAR Cup Series
Jeff Gordon seeks first Kentucky win in final season
Published
Jul. 10, 2015 7:53 p.m. ET

SPARTA, Ky. (AP) Kentucky Speedway gave Jeff Gordon a parting gift that would make a native of the commonwealth jealous - 24 bottles of its trademark bourbon from each of four master distilleries.
That's fine, but he'd settle for drinking champagne in victory lane.
Though NASCAR's four-time Sprint Cup Series champion hasn't raced enough times on the 1.5-mile oval to develop a love/hate relationship for it, he enters Saturday night's 400-mile race with some unfinished business. In a stellar career featuring 92 wins, it's the lone track that the 43-year-old hasn't conquered, a void he looks to fill in his final start at the track before retiring at the end of the season.
''It's the only one left on the list, so it would mean a lot to accomplish that,'' Gordon said Friday in a packed media center. ''It wouldn't mean so much to me if I hadn't won so much at all the other ones. It's all been good, we've come close before.
''It's not like if we don't win, I'm going to be super disappointed. I'd be disappointed if we finished second, to come that close.''
Gordon's four top-10 finishes here suggests he'll at least be in the discussion as he seeks his first win since September at Dover. His strong record here, overall pattern of success on intermediate-length tracks and 10th-place points standing also make him a solid contender this weekend.
He'll start third in the No. 24 Chevy.
Considering the love Gordon has already received as he takes his final lap around the NASCAR circuit, there's no doubt the California native with Indiana racing roots will be the sentimental favorite when the green flag waves.
What Gordon seeks most is an upward trajectory as he drives toward the Chase for the Sprint Cup. Despite five top-10s in his last 10 starts including sixth in Monday morning's wild ending at Daytona, he has led just one lap in his past seven races.
And for all of his solid showings at Kentucky, Gordon has yet to lead a lap here, an important step toward breaking through. He had no answer when asked about it, and noted that it's ''just been tough'' racing at Kentucky.
''I've always ran well toward the end of the race,'' he said. ''Maybe it's a qualifying thing, too. Hopefully, that changes this week.''
Friday was at least encouraging, even though practice was kind of a wait-and-see issue because of rain that shortened the morning session before delaying the afternoon practice until late. His morning practice speed helped earn his starting spot, and he stood 12th following the final session with a speed of 176.835 mph.
Like other Cup drivers, Gordon is learning a new set of Kentucky-specific rules that reduces downforce and hopefully increases passing. The lack of testing and practice likely means adjusting on the fly on Saturday night, but he likes his prospects.
No matter what happens, it won't affect Gordon's legacy or popularity. Like every other place he has raced this season, cheers will be waiting as well as some token of appreciation.
But as he downshifts toward retirement, the fact that he still has a realistic chance to cross something off his bucket list at Kentucky is telling.
''When I think of this track,'' Gordon said, ''I just think of how challenging it is, how rough it is and how much my back hurts. And, how I'd like to win here because I never have.
''I love the fact that when we came for the first time, this part of the country reminds me of Indiana. It didn't surprise me how many race fans, not just NASCAR fans, came out to support us here.''
---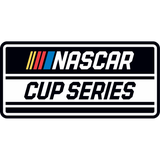 Get more from NASCAR Cup Series
Follow your favorites to get information about games, news and more
---