NASCAR Cup Series
NASCAR Cup Series
Gordon to wave goodbye to winless races in final season
Published
Aug. 1, 2015 3:48 p.m. ET

LONG POND, Pa. (AP) Jeff Gordon's request for a low-key farewell tour has mostly been respected, though the four-time NASCAR champion has been feted with a parade, bourbon, an 18-liter bottle of wine, even a track named in his honor.
In the final season of his trailblazing career, there was another tribute this weekend for the retiring great: Pocono Raceway painted ''GORDON'' in white at the start/finish line in honor of the winningest driver in track history.
Pocono Raceway CEO Brandon Igdalsky presented Gordon with a $24,000 check - to match his car number - for the Jeff Gordon Children's Foundation.
But the biggest goodbye of the season is the one Gordon would love to wave to the zero in the win column that would force him to qualify for the Chase for the Sprint Cup championship on points.
Gordon is 11th in the standings and a near lock to make the 16-driver field, though the results haven't been enough to satisfy a driver with 92 career wins. He was mixed up in an early race wreck last weekend in the Brickyard 400 and took a car patched with duct tape to a 42nd-place finish.
The Indianapolis fans didn't care, chanting ''Jeff! Jeff! Jeff!'' as he left the Brickyard for the final time.
The cheers have touched Gordon, and the appreciation has made a driver with steel-eyed focus take note of his impact on the sport.
''There have been moments that have been really special to me, and that have stood out that I'm very appreciative of,'' Gordon said. ''It started with some of the things the tracks were doing and some of the things the fans were doing during the races on Lap 24 and things like that, which are very, very cool. And to see billboards for a brief moment and go, `Oh man, that's awesome that they did that. Thanks.'''
Gordon has only two top-five finishes this season and 11 top 10s in the No. 24 Chevrolet, a drop off from last season when he was a contender for a fifth championship. Gordon failed to crack the top 15 in the first three races of the season for the first time in his illustrious career.
He turned back the clock to his glory days when he it seemed like he could win every week. Gordon won at Kansas, at Michigan, he won the Brickyard 20 years after he won the track's inaugural race and he won a Chase race at Dover.
Gordon remained in the championship hunt all the way to the penultimate race when he was eliminated after a second-place finish at Phoenix.
He decided to call it quits after this season, trying to deliver one more title to team owner Rick Hendrick.
Gordon, who moves into the Fox broadcast booth in 2016, reiterated that he has no plans to race beyond this season's finale at Homestead, though he wouldn't rule out the occasional race, if he finds a team.
''That's a total disruption to the organization to go do a one-off race,'' Gordon said. ''It's not that it can't be done. But, as somebody who is an equity owner in the organization, I recognize the challenges that would come along with that and what it would do to our four teams competing for the wins and championships. So, I probably wouldn't ask them to do that.''
Gordon and Hendrick Motorsports teammate Kasey Kahne are both winless. Jimmie Johnson has four victories and Dale Earnhardt Jr. two, though the entire garage has played catch up of late to Joe Gibbs Racing.
Kyle Busch has won three straight races, and four of five, and JGR had poles for each of the last three races. Busch won the pole for Sunday's race and Gordon starts 10th.
''We're not on top of the mountain any more, by ourselves anymore,'' Earnhardt said.
Earnhardt's fifth place two races ago at New Hampshire is Hendrick's only top-five finish in the last three races.
''I don't think we have been too thrilled over the last month about how things have gone for us,'' Earnhardt said. ''From Rick on down, you get the impression that things need to be better and everybody needs to work harder.''
Gordon, with six wins at Pocono, is ready to spark Hendrick toward a late-summer revival.
''I have a team that's putting everything they have into it, and I'm just trying to do the same as a driver,'' he said.
---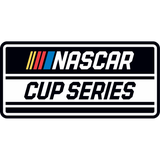 Get more from NASCAR Cup Series
Follow your favorites to get information about games, news and more
---