NASCAR Cup Series
NASCAR Cup Series
Earnhardt has high hopes for Pocono sweep
Published
Aug. 1, 2014 4:12 p.m. ET

LONG POND, Pa. (AP) Dale Earnhardt Jr. landed at Pocono in need of a cleaning tool.
''Lookin for a broom,'' he tweeted.
Junior will be on the hunt for one Sunday when he tries to sweep both races this season at Pocono Raceway.
At least he can halt the search for a 2015 crew chief.
Earnhardt returned Friday to the site of his last victory with his ''mojo'' back as he tries to become the first driver to win both races since Denny Hamlin in 2006.
Earnhardt kicked off the season with a Daytona 500 championship and has just kept rolling toward his best season in years. He has two wins in a season for the first time since 2004, a Chase for the Sprint Cup championship already clinched and is a legitimate threat to win his first championship.
He's formed a formidable team with crew chief Steve Letarte in the No. 88 Chevrolet.
But like so many teams, a breakup is inevitable. Letarte is hanging up the headset at the end of the season to move to the broadcast booth. Hendrick Motorsports owned the hottest job opening in NASCAR and there was no shortage of candidates who wanted to sit atop the pit box. But there was only one that truly fit the want ad: Greg Ives. Team owner Rick Hendrick said this week Ives was the organization's ''No. 1 choice.''
Ives had heavyweight backers all through the shop. Earnhardt gave his vote of confidence and so did fellow Hendrick crew chief Chad Knaus. Knaus, who has six championships with Jimmie Johnson, helped groom Ives as he worked his way along the Hendrick ranks. Ives worked under Knaus from 2006 through the 2012 season and was race engineer for Johnson's record run of five consecutive championships.
When he told Hendrick management he wanted to be a crew chief, there were no openings in the organization. Ives was instead moved to JR Motorsports, which is co-owned by both Hendrick and Earnhardt.
''I can assure you I am going to do everything in my power to make sure that thing works and it does a good job,'' Knaus said. ''Greg is a good guy. He was a huge impactful part of the No. 48 team for years. We wanted to see him grow. We knew what his desires were, so to have him come back here is going to be a big portion of me trying to make sure that he gets everything that he needs.''
Ives could be tasked with trying to help Earnhardt defend his first Cup championship.
Earnhardt, second in the Sprint Cup standings, caught a big break in his June win on the tri-oval track. Brad Keselowski gift-wrapped this win when he yielded the lead with five laps left in a desperate attempt to clear debris from his grille and cool his overheated engine. Keselowski's gamble backfired - he couldn't get the draft needed from the lapped traffic to clear his No. 2 Ford and make one final pass for the win on Earnhardt.
''We were not the best car. I think the No. 2 was probably the best car,'' Earnhardt said. ''There were a couple of guys that if they were in front of us we probably weren't going to pass. But such is the case, when we were in front of them we had a really competitive car, but not the best car.''
Asked his chances on going back-to-back, Earnhardt said, ''I think they are good.''
He also feels good about his relationship with Ives, who has been successful at JRM, winning two races last year with Regan Smith, and guiding rookie Chase Elliott to three wins and the top of the Nationwide Series points standings this season.
Ives may not have the same style as Letarte, and it will take time for a rookie crew chief to get accustomed to Cup life.
''We are not trying to photocopy Steve and plug in a guy just like him,'' Earnhardt said. ''We want to try to get better. I think we have in making this decision. I haven't been able to really talk to the guys yet, but the ones that I have been able to talk with they feel like that is what we have done. We are going to be a better team for it once we get going next year.
''It's a big relief to get it off my shoulders and not worry about who we are going to be working with.''
Earnhardt and Johnson have the cars built pretty much side by side at Hendrick's shop. Letarte and Knaus swap ideas, setups and a sneak peek of other useful tidbits, if needed, before every race. They expected that relationship to thrive with Ives in place.
''Every race team, every organization, has a culture,'' Knaus said. ''There is a way of living life within those campuses. I think if you do that and you get the right people and you train them they are going to be productive and they are going to be successful in your company and it's going to help the longevity of your company. I think it bodes well for new people coming in.''
---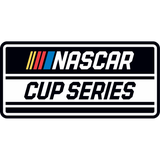 Get more from NASCAR Cup Series
Follow your favorites to get information about games, news and more
---