Major League Baseball
Major League Baseball
Troubled arms affect playoff races
Published
Jun. 17, 2012 1:00 a.m. ET

These days, it seems every pitcher in baseball is throwing a no-hitter through six or scheduling a visit with Dr. James Andrews.
Triage units are springing up and claiming pitchers around the major leagues: Atlanta's Brandon Beachy, the big league ERA leader; Boston's Josh Beckett, the three-time All-Star; Texas' Alexi Ogando, an All-Star and postseason standout in 2011; Toronto's talented trio of Brandon Morrow, Kyle Drabek and Drew Hutchison.
All were placed on the disabled list in the past seven days.
"I've never seen anything like it," Tigers manager Jim Leyland said Sunday. With Leyland being the longest-tenured active manager in the game, that tells you something, doesn't it?
Oh, wait. I forgot. Leyland put a pitcher on the DL last week, too: Drew Smyly, the Tigers' impressive rookie left-hander, will miss two weeks because of a blister on his pitching hand.
To be fair, baseball is not in the midst of a record-setting season for DL assignments. Major league teams used a grand total of 210 starting pitchers through Saturday's games, according to STATS LLC. That ranks only 11th among the past 13 seasons in starters used as of June 16.
But Leyland and others around the game are sensing the magnitude of these missed starts. The injury rash has stricken indispensable arms at one of the most critical points in any season: the mid-June reality check when general managers begin deciding whether to buy, sell or hold at the July 31 non-waiver trade deadline.
Here's a look at the most significant pitching injuries in recent days — and what they could mean for the trade deadline and pennant races.
Beckett, Red Sox
Boston placed Beckett on the disabled list Saturday with right shoulder inflammation. To no one's surprise, Beckett has been something short of loquacious in addressing questions about his condition.
Here's what we know: Beckett has thrown seven innings or more (with a combined 2.68 ERA) in each of his six starts since being booed off the mound during a May 10 loss to Cleveland at Fenway Park. For roughly one month, his results have recalled the Beckett of old.
The severity of his injury is unclear, but let's put it this way: Beckett would not be on the DL for mere maintenance reasons at this stage of the season. The All-Star break will arrive soon enough, bringing with it a chance for Beckett's 32-year-old shoulder to pick up a little extra rest.
In general, the Red Sox rotation is in better shape now than during many other points of the first half. Clay Buchholz has strung together four excellent starts, and Daisuke Matsuzaka looks like he should be able to contribute as a No. 5 starter. But it's hard to imagine the staff will be able to withstand much more attrition; Franklin Morales became the eighth Boston pitcher to start this season when he subbed for Beckett in Sunday's victory over the Cubs.
The Red Sox have stabilized themselves after a bumbling start. But they are still last in the American League East. To leap past four teams — or three, at the very least — they will need Beckett.
Beachy, Braves
Beachy and the Braves hope he has bone chips. That can't be a good sign, can it?
Not long ago, Beachy was being touted as a candidate to start the All-Star Game for the National League. Now, no one knows when he will pitch next. The 25-year-old left Saturday's game against Baltimore after only 3 2/3 innings because he felt pain in his pitching elbow.
Beachy will undergo an MRI exam Monday. It sounds shrill to suggest the Braves' season rides on the outcome, but Beachy's consistent excellence has been Atlanta's best counter to Washington's pitching dominance in the NL East. Now, the Braves may have little choice but to plunge into the trade market for starters. Even if Jair Jurrjens makes a successful return from the minors to replace Beachy, the Braves have reason to worry about Mike Minor's rotation spot; the prized prospect is 3-4 with a 6.01 ERA in 12 starts.
Even with Beachy, the Braves rank 12th in rotation ERA among the 16 NL teams. They have lost six of seven games. If Beachy misses the next month or more, the Braves won't have the chance to fumble a second-half division lead.
Morrow, Drabek and Hutchison, Blue Jays
Even in the ultra-competitive baseball industry, the Blue Jays were recipients of league-wide compassion Friday night. Hutchison, the sterling rookie right-hander, left after only nine pitches with an injured throwing elbow, capping a dispiriting week in which Morrow (left oblique strain) and Drabek (right elbow sprain) landed on the DL.
It seemed as if the Jays' faint hopes of contending in the AL East had been extinguished for good. The Jays could have conceded the season and put regulars Edwin Encarnacion and Kelly Johnson on the trade block. Then the strangest thing happened: They swept the Phillies, and will enter Monday three games out of the second wild-card spot.
Jays officials should know more about Drabek and Hutchison — and, by extension, their season — on Monday, when they are due to seek second opinions from Dr. Andrews and Dr. Timothy Kremchek, respectively. At this point, general manager Alex Anthopoulos hasn't conceded anything. Sources told FOXSports.com over the weekend that the Blue Jays have discussed acquiring right-hander Jeremy Guthrie from Colorado.
Ogando, Rangers
Get ready for a summer of spirited debate about whether the Yankees or Rangers are the American League's best team. New York has won nine in a row to seize the AL's best record, but many scouts believe the Rangers have the most balanced roster in the game.
That is, when the Rangers' roster is healthy.
Three Texas starters are on the DL, and they are names you know: Neftali Feliz (right elbow inflammation), Derek Holland (left elbow fatigue) and now Ogando (right groin strain). Scott Feldman (0-6, 6.50) has struggled as a starter, and 23-year-old Justin Grimm, who hadn't pitched above Class A when the season began, came up from Double-A Frisco to make his debut Saturday.
Yet remarkably, the Rangers are 40-27. They have tied the second-best 67-game record in franchise history. If anything, the injuries have revealed the full measure of their organizational depth. Ogando will be out another three to five weeks, but the Rangers should be fine. It looks like they and the Angels will make the postseason, thanks to the second wild card.
Bud Norris and Wilton Lopez, Astros
This is for the trade deadline aficionados out there.
Norris and Lopez probably could stroll through the renowned Houston Livestock Show and Rodeo without being noticed, but the major leagues aren't a popularity contest. Each was a credible trade chip for first-year general manager Jeff Luhnow before landing on the disabled list.
Luhnow doesn't need to trade them, because they aren't eligible for free agency after this season. But the franchise needs talent — many multiples of it — and the quickest way to accumulate it may be to trade young, controllable players who might bring back a substantial return. Norris and Lopez match that description, along with (healthy) second baseman Jose Altuve.
Norris, a starter, was 5-1 with a 3.14 ERA before encountering some turbulence over his past four outings. He could return by the end of the month, but he's battling discomfort in his hip along with the sprained knee that forced him to the DL. Lopez, an effective reliever for the past three seasons, felt pain in his throwing elbow during a recent side session; the Astros should know more shortly.
For Norris and Lopez, or any injured/ineffective pitcher on a "selling" team, it's one thing to be back on the mound by July 31. It's another matter for them to demonstrate they are healthy enough to merit the prospect price in a trade.
So, keep an eye on the transaction wire in the weeks to come. And stay healthy, OK?
---
---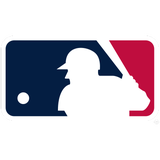 Get more from Major League Baseball
Follow your favorites to get information about games, news and more
---