Major League Baseball
Major League Baseball
Torre: Umpires wrong on HR call in KC
Published
Aug. 19, 2011 2:42 a.m. ET

The home run should have been a double.
Joe Torre, Major League Baseball's executive vice president for baseball operations, said Dana DeMuth's crew, working the New Yankees at Kanas City Royals game Wednesday night made a mistake on a call on a home run by Billy Butler.
''There really was a misunderstanding, and I'm not trying to pick my words here, as to what the ground rule represented,'' Torre said Thursday after two days of owners' meetings concluded at the Otesaga Hotel. ''Obviously, from what went on he was very sure that that ball was a home run 'cause it hit that back fence, which is out of the park.''
Butler's ball appeared to strike the upper railing of a second wall behind the left field wall before bouncing back onto the field. Umpires ruled it a home run but went in to look at a review after talking to New York manager Joe Girardi.
Girardi argued again briefly when they returned and confirmed the designated hitter's 15th home run. Replays showed the ball hitting the padding below the railing and bouncing up toward the front row of fans before coming back onto the field.
DeMuth ruled the hit a home run even after the video review. It should have been a double.
Long after the game ended, major league umpire supervisor Steve Palermo led the entire crew out to the wall and could be seen pointing at the spot the ball hit.
The ballpark's rule is that the ball must go into the stands for it to be a homer.
Palermo told The Associated Press on Thursday that ''it was a misunderstanding of the ground rules. What they thought was, wasn't.''
Torre added: ''Dana feels very badly about it. It's certainly not from lack of knowing what the heck to do. He is very astute in knowing the ground rules.''
DeMuth had all day to think about it.
''He (DeMuth) has an off day today and all day to think about it,'' said Torre, a former manager of the Yankees. ''It's something that shouldn't have happened.''
The Royals survived a harrowing ninth and held on for a 5-4 victory over the AL East leaders.
''Unfortunately, it's a one-run game and it affected the outcome,'' Torre said. ''I can empathize with Joe. This was very unusual. This umpire has worked three years' worth of games in this ballpark and was under the assumption that that fence, which is literally behind the wall, was a home run because it was out of the ballpark.
''I guess they've had some questions since the ballpark was renovated a few years ago,'' Torre added. ''Now, for sure, it won't be a problem anymore.''
The Yankees did not protest and would have had to lodge one before the next pitch, Torre said.
Girardi didn't protest because he trusted the umpires knew the rule, but he now wishes he filed a complaint.
''Of course you do. But when two separate umpires with different accounts tell you that, 'No, that's a home run,' I believe them,'' Girardi said. ''Maybe I don't need to be so trustworthy next time.''
---
AP Sports Writers Dave Skretta in Kansas City, Mo., and Dave Campbell in Minneapolis contributed to this report.
---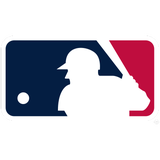 Get more from Major League Baseball
Follow your favorites to get information about games, news and more
---