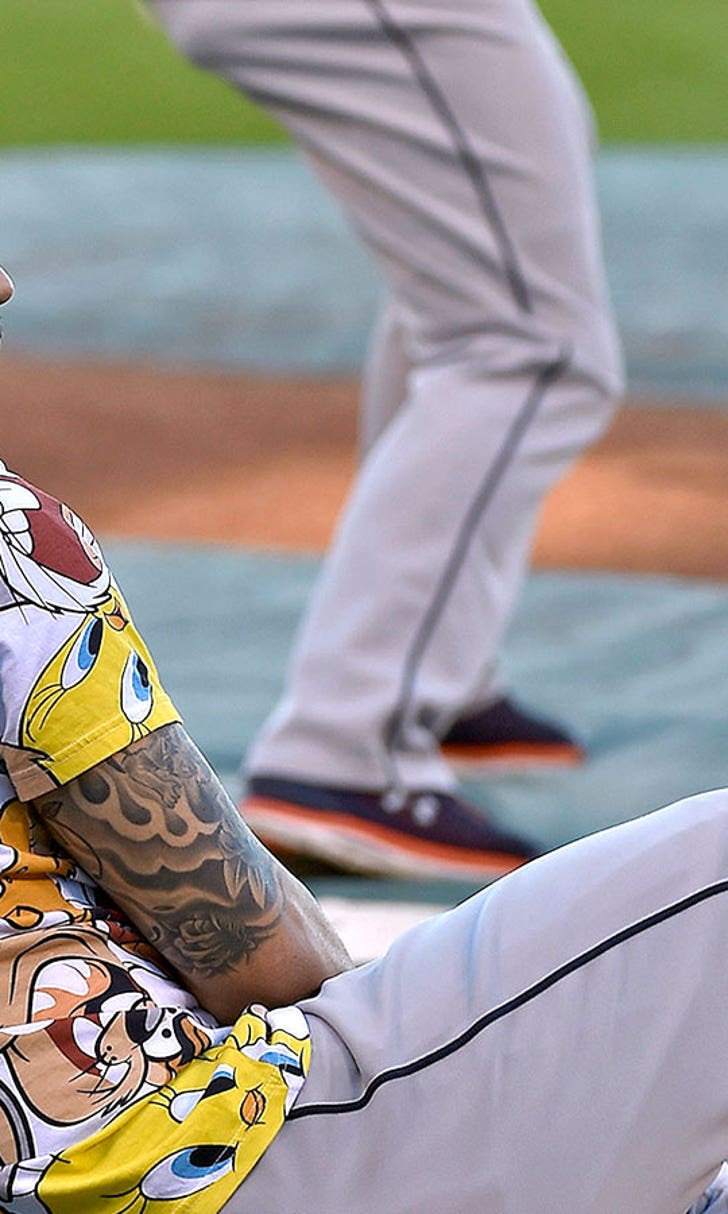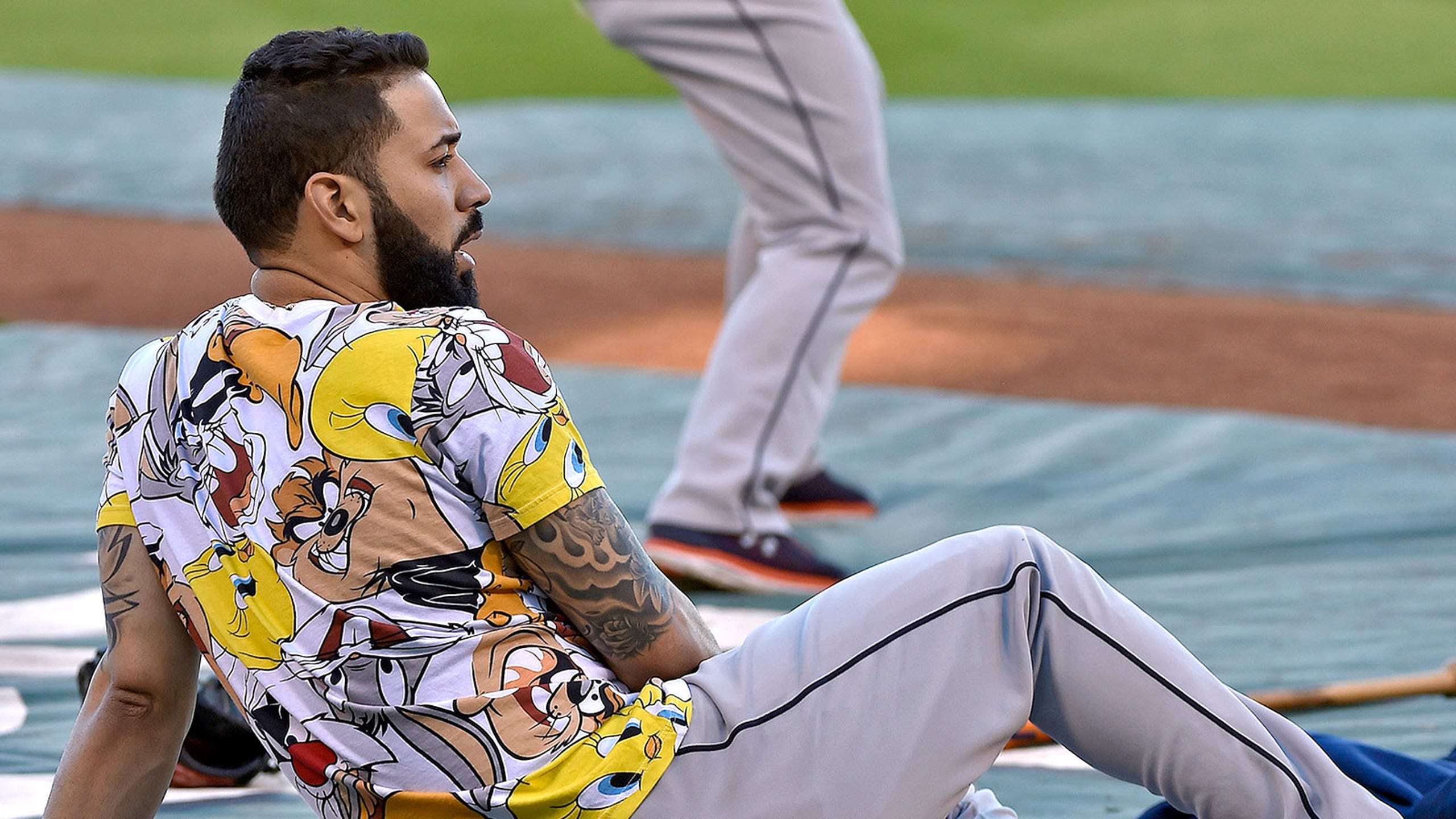 PHOTO: Astros stay loose ahead of Game 5 with cookies, Looney Tunes t-shirts
BY foxsports • October 13, 2015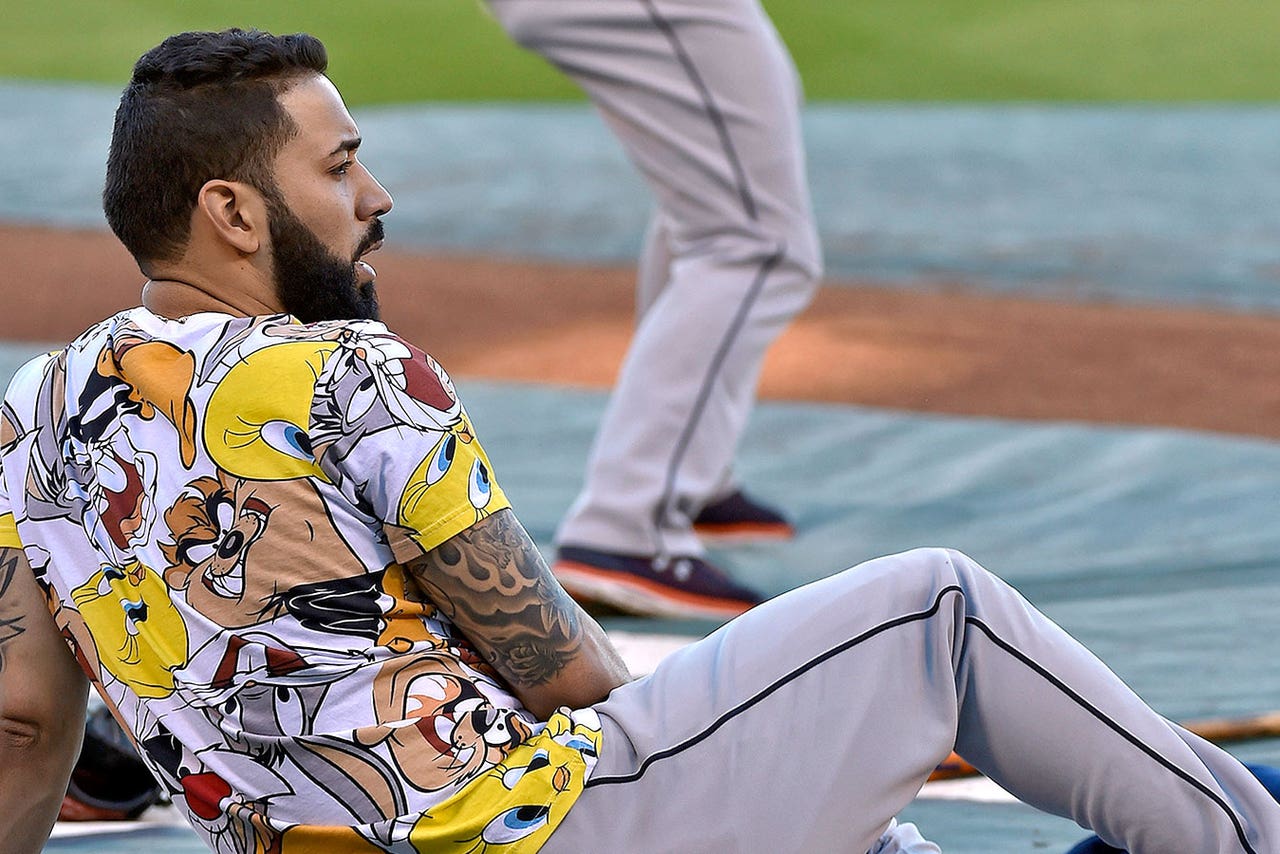 The Houston Astros' eighth-inning meltdown Monday afternoon snatched an ALDS victory from their clutches and forced a Game 5 showdown against the Kansas City Royals on Wednesday at Kauffman Stadium.
While the game will be a high-stakes, winner-takes-all battle wrought with tension and stress, the Astros just don't seem like a club destined to cave under pressure.
On Tuesday, the team took part in practice drills and media sessions in K.C., and things seemed pretty loose.
Witness infielder Marwin Gonzalez's colorful "Looney Tunes"-themed shirt he wore on the field, as shared to Twitter by Greg Bailey of Houston's KTRK:
In addition to that shirt, shortstop Carlos Correa (whose error on a tough ground ball was a key moment in the Royals' Game 4 rally) was handing out treats to members of the media:
As Bailey noted during manager A.J. Hinch's press conference, the vibe around team is rather laid back. Whether this pays off for the Astros in a pressure-packed Game 5 scenario will be fascinating to see.
---
---