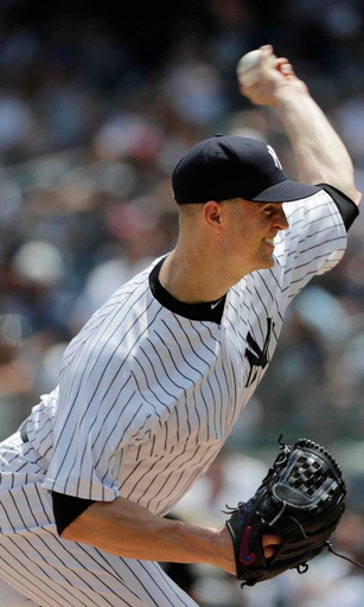 LEADING OFF: Dozier, Hamels, Archer settle in, Springer hurt
August 1, 2018
A look at what's happening around the majors today:
STARTING OUT
Brian Dozier could make his first start for the Los Angeles Dodgers when they host Milwaukee. The power-hitting Minnesota second baseman was traded Tuesday, shortly before the deadline for making deals without waivers. The defending NL champion Dodgers have revamped their infield in the last two weeks, also getting star Manny Machado.
MOVING DAY
Chris Archer, Jonathan Scoop and Wilson Ramos were part of the 15 trades made Tuesday as contenders prepped for the playoff race. Brandon Kintzler will celebrate his 34th birthday finishing the move from Washington to the Cubs - on his birthday last year, he was going from Minnesota to the Nationals.
HURTING
Astros center fielder George Springer will see how his sore left shoulder is feeling. The World Series MVP jarred himself making a diving try, hoping to cut off a ball Tuesday night at Seattle. Houston already has star infielders Jose Altuve and Carlos Correa on the disabled list.
WELCOME
Cole Hamels makes his first start for the Cubs when they play Pittsburgh at PNC Park. The 34-year-old lefty was 5-9 with a 4.72 ERA when Texas traded the four-time All-Star and former World Series MVP to Chicago last week. The Pirates have won 16 of 20.
CHECK HIM
The Yankees will monitor pitcher J.A. Happ, a day after the New York newcomer was diagnosed with hand, foot and mouth disease. The illness is an infection condition that often affects young children. General manager Brian Cashman said the team's doctors aren't certain how Happ caught it. The 35-year-old lefty was acquired from Toronto last week, and he won his Yankees debut on Sunday.
Happ is scheduled to start Saturday against the AL East-leading Red Sox at Fenway Park. If he can't pitch, newly acquired Lance Lynn or Luis Cessa could fill in.
FEELING BETTER
Mets star Noah Syndergaard is expected to come off the disabled list - he's been out while recovering from hand, foot and mouth disease. Syndergaard (6-1, 2.89 ERA) is set to pitch at Washington. The Nationals set a franchise scoring record and handed the Mets their most-lopsided loss with a 25-4 rout Tuesday night.
TRY AGAIN
Royals righty Jakob Junis (5-11, 5.06 ERA) faces the Chicago White Sox on the road. He is 0-8 with a 6.98 ERA in his past nine starts. In his last outing, he threw a fastball that hit Aaron Judge and broke the Yankees slugger's wrist, putting him out for three weeks.
---
More AP baseball: https://apnews.com/tag/MLBbaseball
---
---