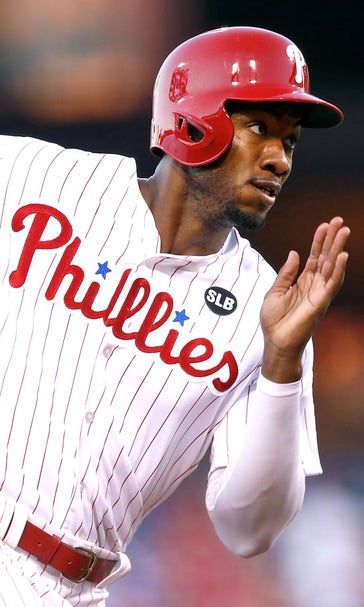 GM says Domonic Brown on short leash with Phillies
July 9, 2015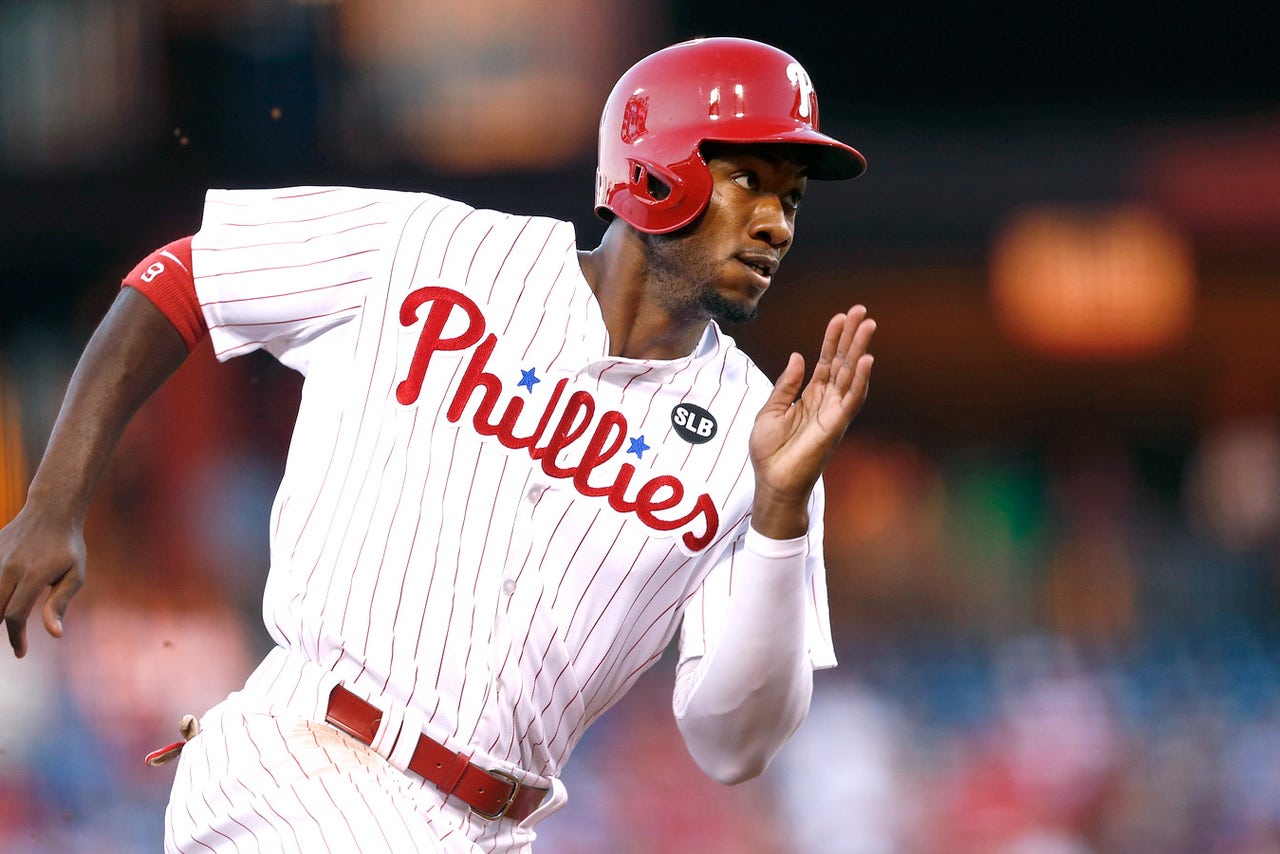 If he continues at his current lackluster pace, Phillies right fielder Domonic Brown's time in Philadelphia could be limited.
"He's going to be getting some chances, but his leash isn't as long as it used to be," general manager Ruben Amaro Jr. said, per the Philadelphia Daily News. "That's been communicated to him."
After a poor season to follow up his All-Star, breakout season in 2013, Brown has experienced a dismal 2015 as well.
In 22 games, he's posted a .205/.275/.260 slash line with no home runs and six RBI in 73 at-bats.
Brown knows he needs to step it up soon or face the looming consequences of either being demoted or traded.
"I agree with him one thousand percent," Brown said of Amaro's comments. "If I don't make the most of my opportunity, then he has to do his job and get me out of here, I guess. But I don't want that. I want to be in Philly. But that's part of the game, as well, and I understand that. But I'm not going to go out there and put extra pressure on myself because of that."
Interim manager Pete Mackanin wasn't with the Phillies in 2013, but he's noticed a consistent drawback in the 27-year-old outfielder's approach at the plate over the past couple years.
"He just doesn't look comfortable at the plate. I spoke to him two days ago, and he just feels like he doesn't feel it," Mackanin said. "That's something that you've got to get. It's like riding a bike. You've got to feel that balance, and he doesn't feel it right now. The only way you can do that is to keep playing and begin to feel it. If you never feel it then - let's put it this way, he's got to get at-bats to get going to see if he's going to get going and hopefully regain that approach he had in '13."
As he tries to sort out his woes at the plate, Brown is focusing on striking a balance between effort and overexertion.
"I'm hungry, I'm hungry right now, man," Brown said. "I'm out here busting my butt every single day. I'm really hungry - I don't think I've ever been this hungry, ever. But like I told you guys, I'm not going to go out there and put extra pressure on myself. I'm feeling great, I'm feeling good - in the outfield, on the bases, at the plate. Like I said, it's just time to get some results, and I think that's going to happen."
(h/t Philadelphia Daily News)

---
---