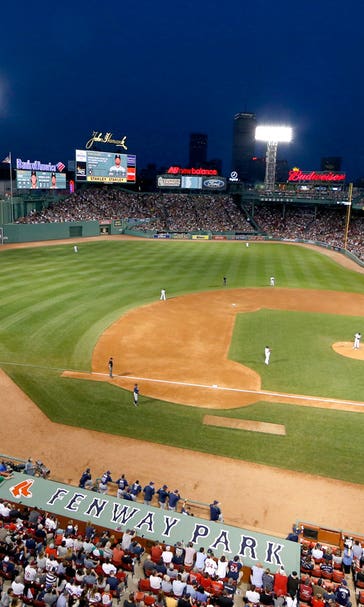 Fan hit by foul liner in another Fenway Park injury
September 9, 2015

A fan at Fenway Park was injured by a foul ball during a game Wednesday night, the latest in a series of crowd accidents this season at the century-old stadium.
The man was hit in the first inning by a foul off the bat of Toronto slugger Josh Donaldson, and there was a brief delay as the Blue Jays played the Boston Red Sox. The fan returned to his seat an inning later with what appeared to be an ice pack he was holding on his left shoulder.
The fan was sitting four rows from the field when he was struck and Donaldson looked over to see if the man was OK.
A person nearby gave the ball to the man, who was wearing a Toronto jersey. He walked off under his own power with medical personnel at his side.
Several fans around the majors have been hurt by foul balls and broken bats this year, prompting discussion about whether teams should extend protective netting. Major League Baseball has said it is studying the issue of crowd safety.
In June, 44-year-old Tonya Carpenter was seriously injured at Fenway Park after she was hit by a broken piece of a bat from Oakland's Brett Lawrie.
Earlier this homestand in Boston, a female fan was hit on the left elbow after a bat slipped from the hands of Yankees star Brian McCann. She was given an ice pack and stayed in her seat.
Another fan in Boston recently went to the hospital after he flipped backward over a railing trying to catch a foul ball and landed on a concrete walkway.
---
---