Seattle Mariners
Seattle Mariners
Familar faces clash when Rays visit Mariners (Jun 04, 2017)
Published
Jun. 4, 2017 3:08 a.m. ET

SEATTLE -- The Seattle Rays?
The Tampa Bay Mariners?
(Don't laugh at that last one, as it almost happened in the early 1990s when then-Mariners owner Jeff Smulyan threatened to move the team to St. Petersburg, Fla.)
Tampa Bay and Seattle, which wrap up a three-game series Sunday at Safeco Field, might be in opposite corners of the country, but there seems to be a baseball pipeline between the teams.
"We've done a lot of trades with Tampa and they've got a lot of guys, a lot of ex-Mariners, over there and we've got a lot of ex-Rays," Seattle manager Scott Servais said.
Tampa Bay right-hander Erasmo Ramirez (3-0, 3.66), who is scheduled to start Sunday against Seattle left-hander Ariel Miranda (5-2, 4.17), is one of six former Mariners on the Rays' 25-man roster. He came up through the Seattle organization and made his major league debut for the Mariners in 2012, pitching parts of three seasons for them before being traded to Tampa Bay at the end of spring training in 2015.
"It means I am going to face the franchise where you came from, the team that gave you an opportunity," Ramirez said.
Ramirez recalled his only previous start against the Mariners on June 4, 2015 -- two years ago Sunday. He got a win, giving up just one run in 5 1/3 innings.
"It was weird, but it's life and you've got to look to the future. It's a new team (in Tampa Bay), but there are so many knowing faces," Ramirez said, referring to all his former Seattle teammates in the Rays clubhouse. "Their whole lineup (in Seattle) is super new. The only one there is (Kyle) Seager, I played with him in the minors. They have a 100 percent new team."
Servais recalled his playing days and the chance to go up against Houston, the franchise that drafted him.
"I did hit a home run in my first game back in the Astrodome off Mike Hampton (who is now Servais' bullpen coach in Seattle)," he said. "It's quite a feeling against the team you came up with. Maybe you want to prove they were wrong to get rid of you."
That certainly seemed to be the case for Mariners utilityman Taylor Motter on Friday night.
Motter, acquired in an offseason trade from Tampa Bay after batting .188 in 33 games as a rookie for the Rays last season, hit a grand slam in the first inning to spark a 12-4 Seattle victory.
"That was definitely something to remember, especially against them. They got rid of me and to do that against them means everything," said Motter, who is filling in for the injured Jean Segura at shortstop. "I'm going to succeed someplace else and I'm glad they got the chance to see that. To get the opportunity to do that against that team is memorable."
Tampa Bay's Logan Morrison and Brad Miller, who were Mariners teammates in 2014-15, hold no such ill feelings.
"I'm excited just to be playing again, but this was a trip I didn't want to miss," said Miller, who was activated from the disabled list Friday before the series opener. "Coming back here is pretty cool, even though we might have more guys over in this clubhouse than guys I played with on the Mariners that they have over there."
He's not far off.
There are seven players on the Mariners' roster who were with the ballclub when Miller and Morrison were still around two seasons ago.
"There have been a lot of changes over there. That's what happens when you get a new GM (in Jerry Dipoto)," Morrison said. "I love it here (in Seattle), I really enjoy it. When the sun's out, there's not a better place to be. Nothing but good times and good memories."
---
---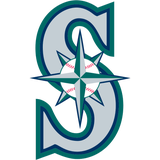 Get more from Seattle Mariners
Follow your favorites to get information about games, news and more
---