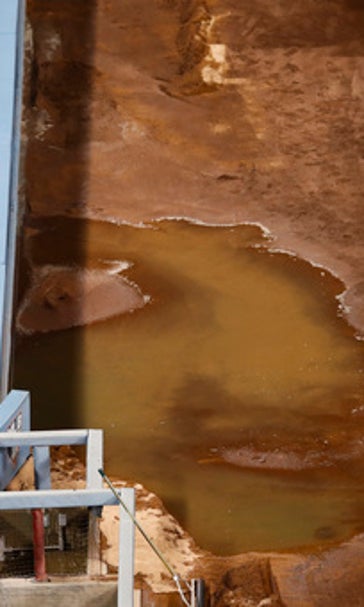 Dodger Stadium drainage system cause of on-field sewage leak
March 28, 2018
LOS ANGELES (AP) The Dodgers say issues with their stadium's drainage system caused a foul-smelling leak that spilled sewage onto the field during the team's final exhibition game against the Los Angeles Angels.
The game was called in the bottom of the fifth inning Tuesday night.
The Dodgers said Wednesday that repairs were made and the entire system was thoroughly examined. The Dodgers say they're confident no further issues will occur.
The club opens its 60th season in Los Angeles on Thursday at home against the San Francisco Giants. Dodger Stadium opened in 1962 and is the third-oldest ballpark in the majors.
The water main leak left a brown mess pooling near the Dodgers' dugout in foul territory.
''Apparently, there was a pipe backup on two different levels of the stadium,'' Dodgers president and CEO Stan Kasten said Tuesday.
---
More AP baseball: https://apnews.com/tag/MLBbaseball
---
---