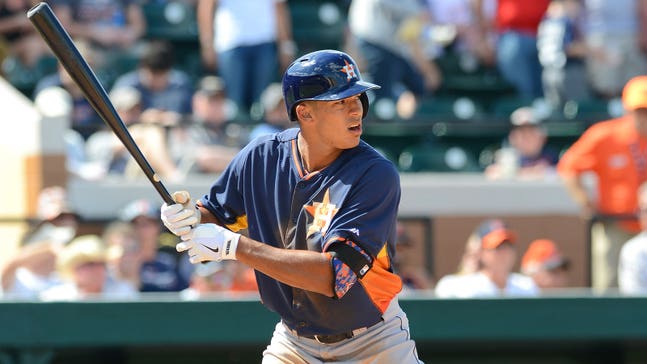 Do the Astros have the prospects that the Phillies would want for a Cole Hamels trade?
Published
May. 7, 2015 11:38 a.m. ET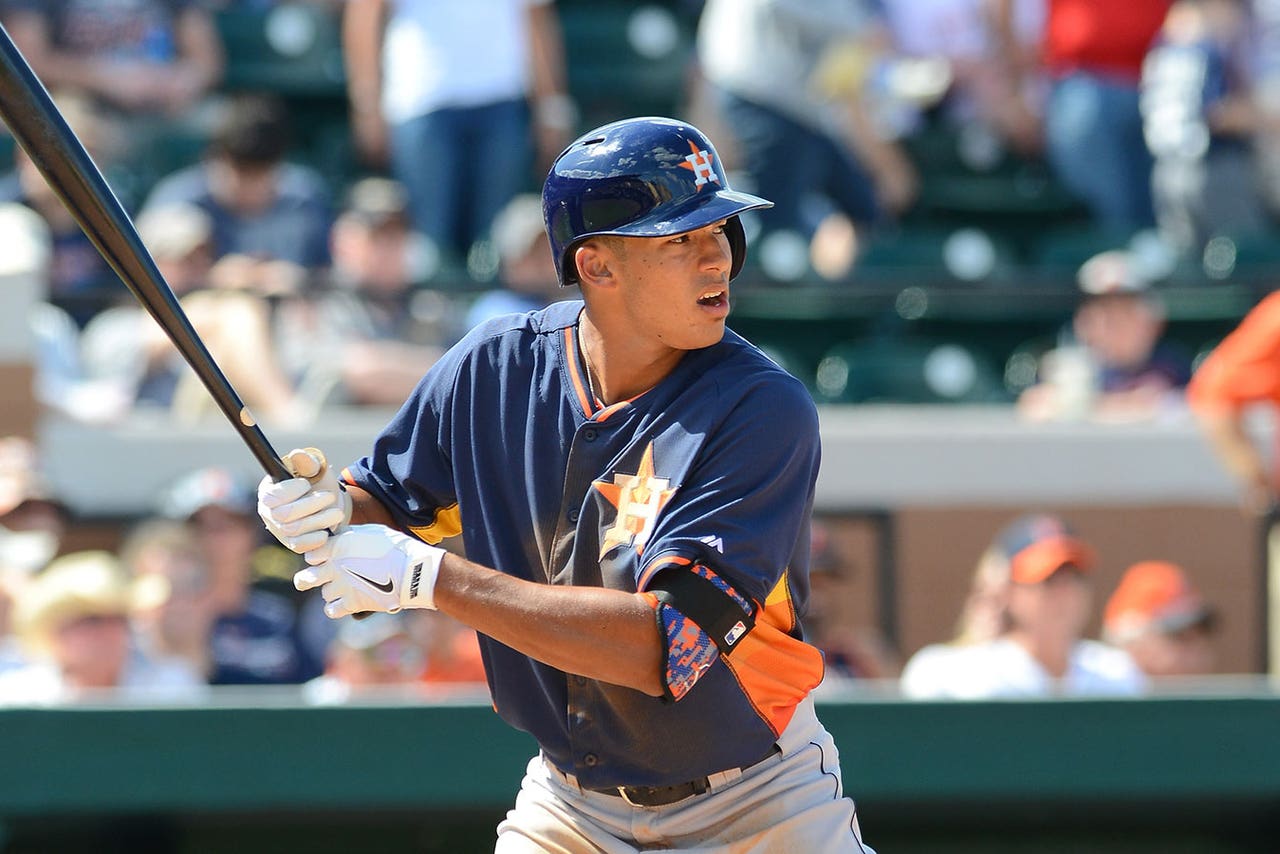 The Houston Astros are rumored to be interested in Philadelphia Phillies ace pitcher Cole Hamels. Phillies general manager Ruben Amaro Jr. has a steep asking price for any team that wants to trade for Hamels, which consists of big-time prospects.
So far Amaro's asking price has been too high for any team to take on the $90 million that Hamels is owed over the next four years. If the Astros are seriously interested, are they willing to part with some of their best young players?
If Amaro is looking for elite prospects, Astros shortstop Carlos Correa and starting pitcher Mark Appel fit the bill. FOX Sports baseball insider Ken Rosenthal says that Correa is 'the Astros version of Kris Bryant.' Appel was the No. 1 overall draft pick in 2013. After a rocky 2014, where he was nearly labeled a bust, he has pitched very well and he's now back to being a a top prospect, according to JABO writer Rob Neyer.
But according to House of Houston, those two prospects may be untouchable.
Will the likes of power hitter Brett Phillips, starting pitcher Lance McCullers Jr. (2012 high school Gatorade National Baseball Player of the Year), starting pitcher Vincent Velasquez, or outfielder Domingo Santana be enough to land Hamels? If Amaro is looking for elite prospects, he might not find one in this group.
---
---