Philadelphia Phillies
Philadelphia Phillies
Cardinals set sights on sweep of Phillies (Jun 11, 2017)
Published
Jun. 10, 2017 7:29 p.m. ET

ST. LOUIS -- It has been said many times in many different ways by many experts. Winning is the best deodorant that exists.
Winning the last two games has temporarily freshened the air and the outlook around the St. Louis Cardinals' clubhouse, a place that had grown more frustrated and silent during a seven-game losing streak that cost people their jobs.
Now St. Louis is in position to sweep the Philadelphia Phillies on Sunday at Busch Stadium. If it can do that, it would go into an off-day Monday feeling good about itself and ready for the challenge of a four-game series against the National League Central-leading Milwaukee Brewers that starts with a day-night doubleheader Tuesday.
"It obviously gets everyone feeling pretty good," catcher Eric Fryer said of consecutive wins. "Clearly, the road trip was a rough one. Getting a win (Friday) night to break the streak was huge, and then Carlos put his foot down today and kept this going."
That would be Carlos Martinez, who finished what he started for the first time in his big league career. Martinez fanned 11 in a four-hit shutout that squared his record at 5-5 and improved the Cardinals to 28-32 for the year.
Then again, even though it's not playing the baseball its fans are accustomed to, St. Louis should have been expected to perk up at the sight of Philadelphia uniforms. It has won 10 of the last 12 games against the Phillies (21-39) under the Gateway Arch and has won five straight series against them.
Philadelphia's offensive woes deepened Saturday. It has scored only seven runs in the last five games, losing four in a row. It never got a runner to third base against Martinez.
"He was tough to face today," said right fielder Aaron Altherr, who looked at third strikes three times. "He was pretty filthy. He had a fastball and slider working. He's got really good movement."
Adam Wainwright (6-4, 4.82 ERA) has the unenviable task Sunday of trying to top Martinez's outing. The veteran right-hander had allowed only one run in 26 1/3 innings before being torched for nine runs, seven hits and three walks in 3 2/3 innings Tuesday night in a 13-1 defeat at Cincinnati.
But Wainwright has a track record of success against the Phillies, going 6-2 with a 2.85 ERA in 15 career appearances, 13 of them starts. Wainwright has lasted at least six innings in 12 straight starts against them.
Opposing Wainwright is Aaron Nola (3-3, 4.28), who stifled Atlanta 3-1 on Tuesday night in SunTrust Park, becoming the first Phillies starter to last eight innings this year. Nola gave up just five hits and a run, walking one and whiffing six.
Nola has faced the Cardinals just once in his career and it was successful. Last May, he outdueled Michael Wacha 1-0 in Busch, going seven innings and allowing only four hits while whiffing seven.
Philadelphia could use another shutdown outing like that from Nola before it takes its nine-game road trip to surging Boston.
---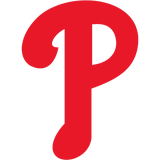 Get more from Philadelphia Phillies
Follow your favorites to get information about games, news and more
---