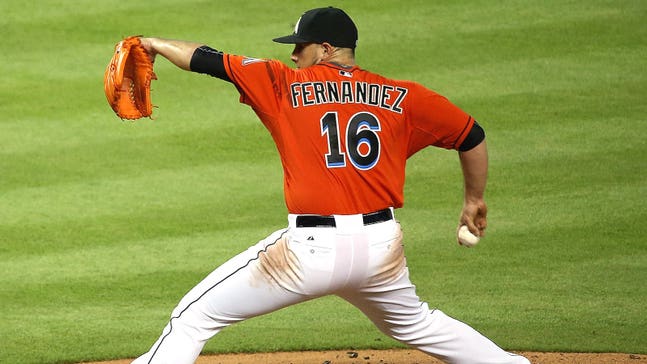 Are Dodgers trying to replace Zack Greinke with Jose Fernandez?
Published
Dec. 7, 2015 9:40 a.m. ET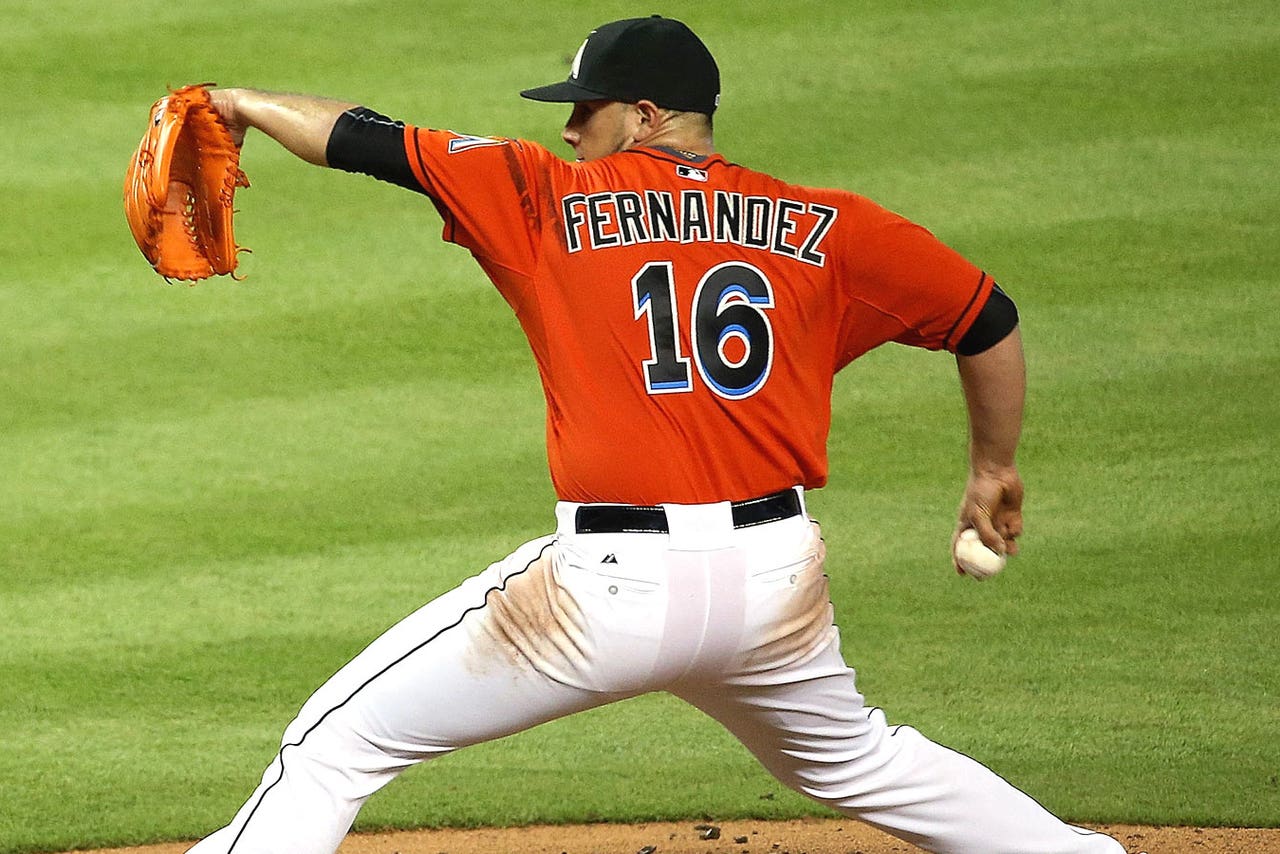 Until they reportedly landed Hisashi Iwakuma on Sunday, the Los Angeles Dodgers had been oddly unsuccessful in their quest to add starting pitching this offseason.
One of the richest teams in the sport watched David Price head to Boston for a staggering $217 million; Jordan Zimmerman join the Tigers for $110 million; and Jeff Samardzija head to the Giants for $90 million.
And all of that was before Zack Greinke left the Dodgers to join division rival Arizona on a reported $206 million deal.
So what is Plan B for replacing the frontline talent that has departed the Dodgers' rotation?
Trying to strike a blockbuster trade, apparently. According to reports on Sunday, the Dodgers have made calls to the Miami Marlins about ace Jose Fernandez.
This does not at all mean a trade will happen, of course, because Fernandez is one of the best young starters in baseball, and those cost a lot in prospects and/or cash. Would the Dodgers be willing to put together a Godfather offer for the Marlins?
As an example of what that kind of package could be, one executive proposed a deal to Ken Rosenthal that included both No. 1 pitcher prospect Julio Urias and stud young shortstop Corey Seager.
If the Dodgers can stomach losing those players, then it's possible Fernandez replaces Greinke in L.A.'s rotation and teams up with Clayton Kershaw to destroy the will of National League hitters for the foreseeable future.
Teddy Mitrosilis works in social content development at FOX Sports Digital. Follow him on Twitter @TMitrosilis and email him at tmitrosilis@gmail.com.
---
---