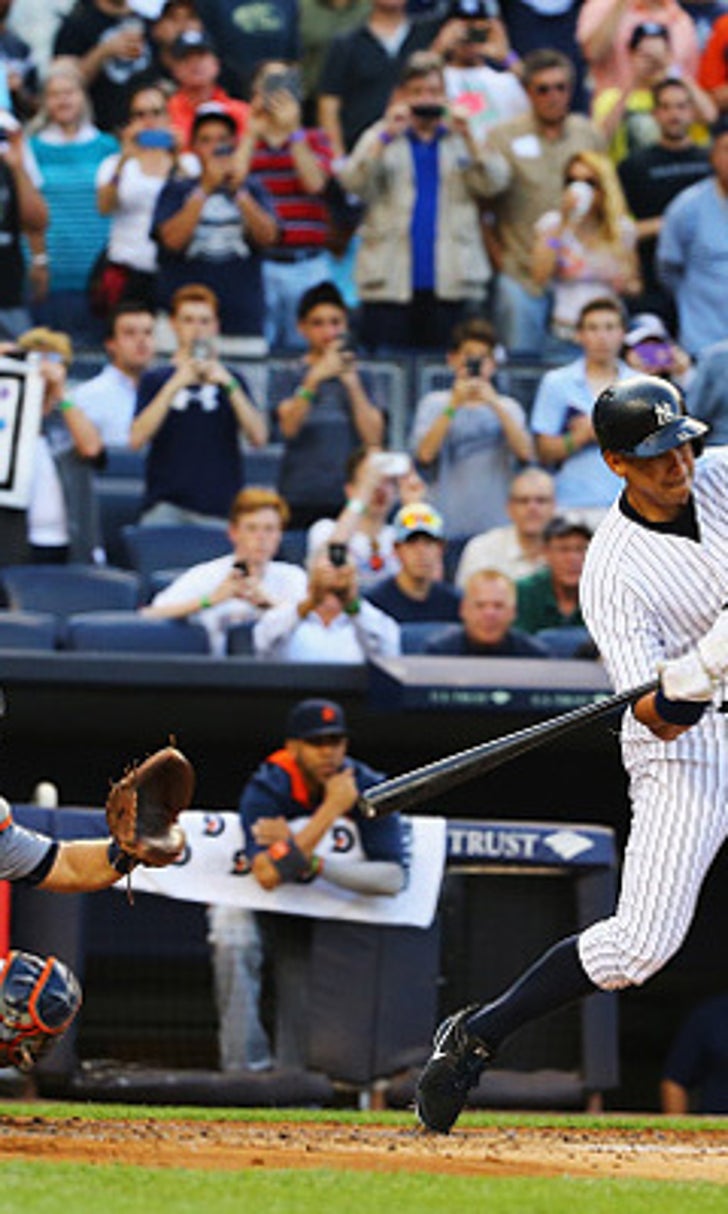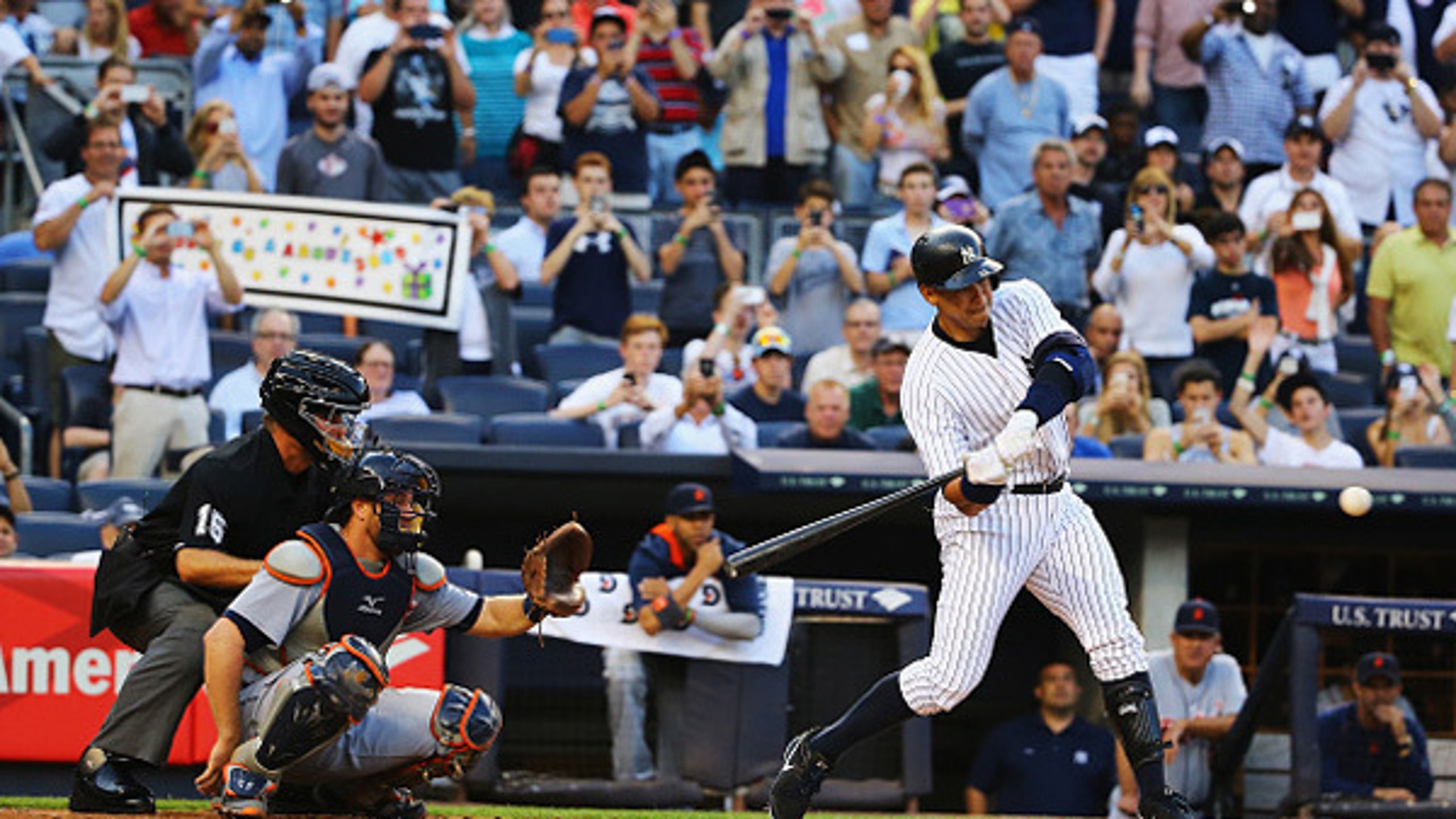 Alex Rodriguez cranks home run for career hit No. 3,000
BY foxsports • June 19, 2015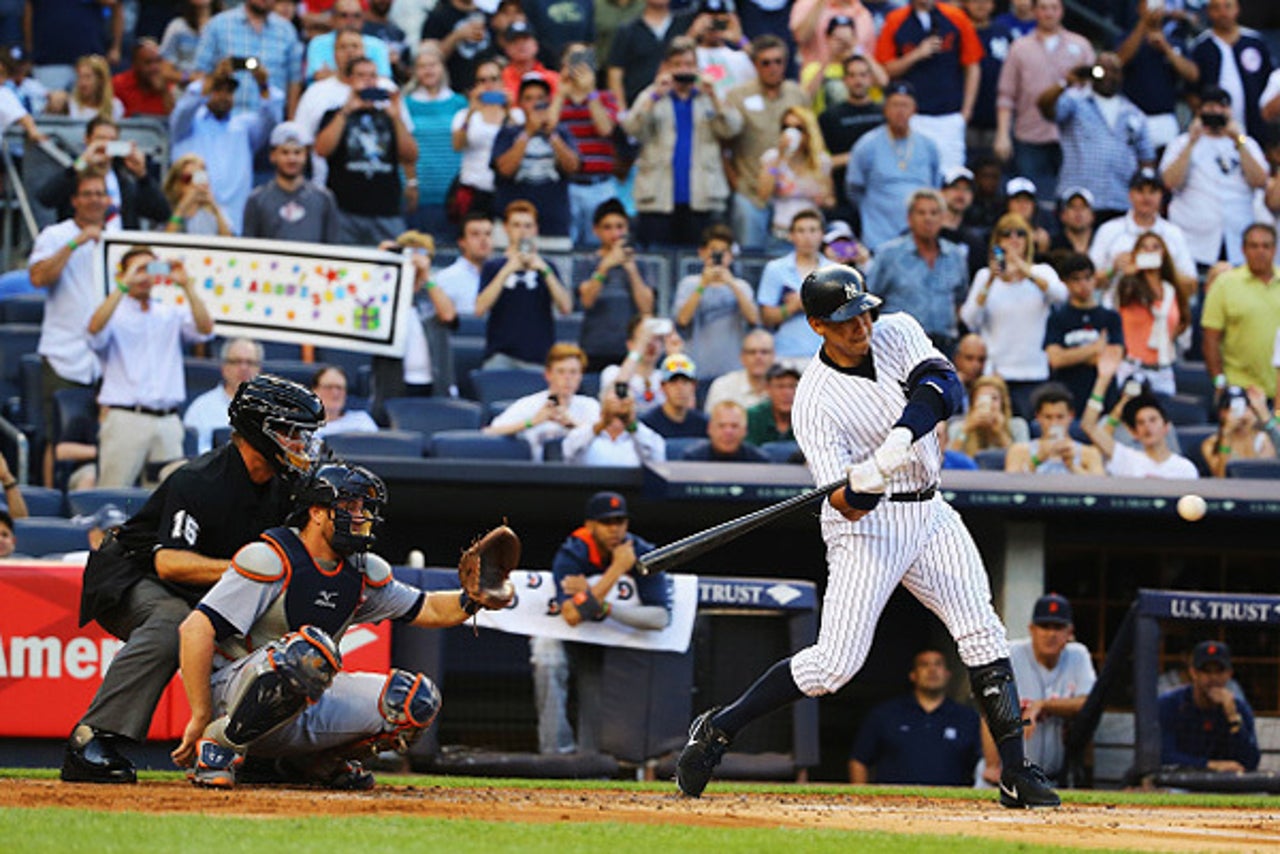 By Ian Casselberry
Do we now have to call Alex Rodriguez "A-Rod 3000″? Actually, let's not do that.
But A-Rod did indeed get his 3,000th hit Friday night at Yankee Stadium, and he did it in memorable fashion, hitting a home run into the right field bleachers off the Tigers' Justin Verlander.
Rodriguez becomes the 29th player in MLB history to get 3,000 hits in his career. He ties Roberto Clemente on the all-time list with 3,000 hits, and could pass him by the time Friday's game with Detroit ends. Up next on leaderboard, incidentally, is Tigers legend Al Kaline, who has 3,007 career hits.
A-Rod also joins Wade Boggs and Derek Jeter as the only other players to hit a home run for their 3,000th hit. Boggs did so in 1999 with the Tampa Bay Devil Rays, while Jeter slugged his in 2011 at Yankee Stadium. (Interestingly, the Tigers' starting rotation now has two former AL Cy Young Award winners who served up home runs for someone's 3,000th hit. David Price gave up Jeter's home run. Impress your friends with that one over breakfast tomorrow.)
The home run was Rodriguez's 13th of the season, continuing a resurgent year for him after being suspended for the entire 2014 season due to his involvement with the Biogenesis PED scandal. He and Mark Teixeira have been the Yankees' most productive hitters this year, keeping the team competitive in the AL East race.
Ichiro Suzuki is the next closest active player to the 3,000-hit mark. The Marlins outfielder currently has 2,886 career hits and likely needs at least one more season to join Rodriguez and the 28 other players atop MLB's all-time hit list.
More from The Outside Corner:
---
---