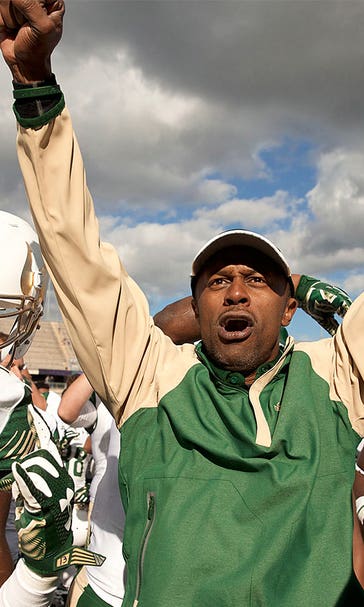 USF signs Taggart to 3-year extension through 2020
December 21, 2015

MIAMI -- South Florida coach Willie Taggart has signed a three-year extension that puts him in line to stay with the Bulls through 2020.
The school announced the deal Monday morning, hours before the Bulls' matchup against No. 25 Western Kentucky in the Miami Beach Bowl. That game was USF's first postseason appearance since 2010.
The Bulls finished the 2015 regular season with seven wins in eight games, a significant turnaround for a program that had lost 37 of its last 48 games before that stretch.
USF athletic director Mark Harlan says Taggart "has never wavered from his belief in what he is building."
Taggart is in his third season with the Bulls. He was 2-10 and 4-8 in his first two years at USF.
---
---