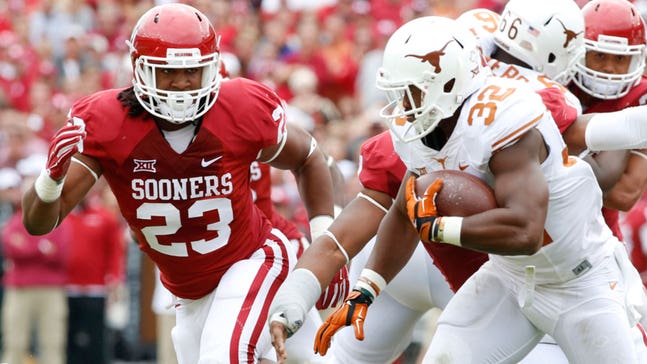 Texas vs. Oklahoma at the Cotton Bowl, never ever, ever change
Published
Jul. 2, 2015 3:39 p.m. EDT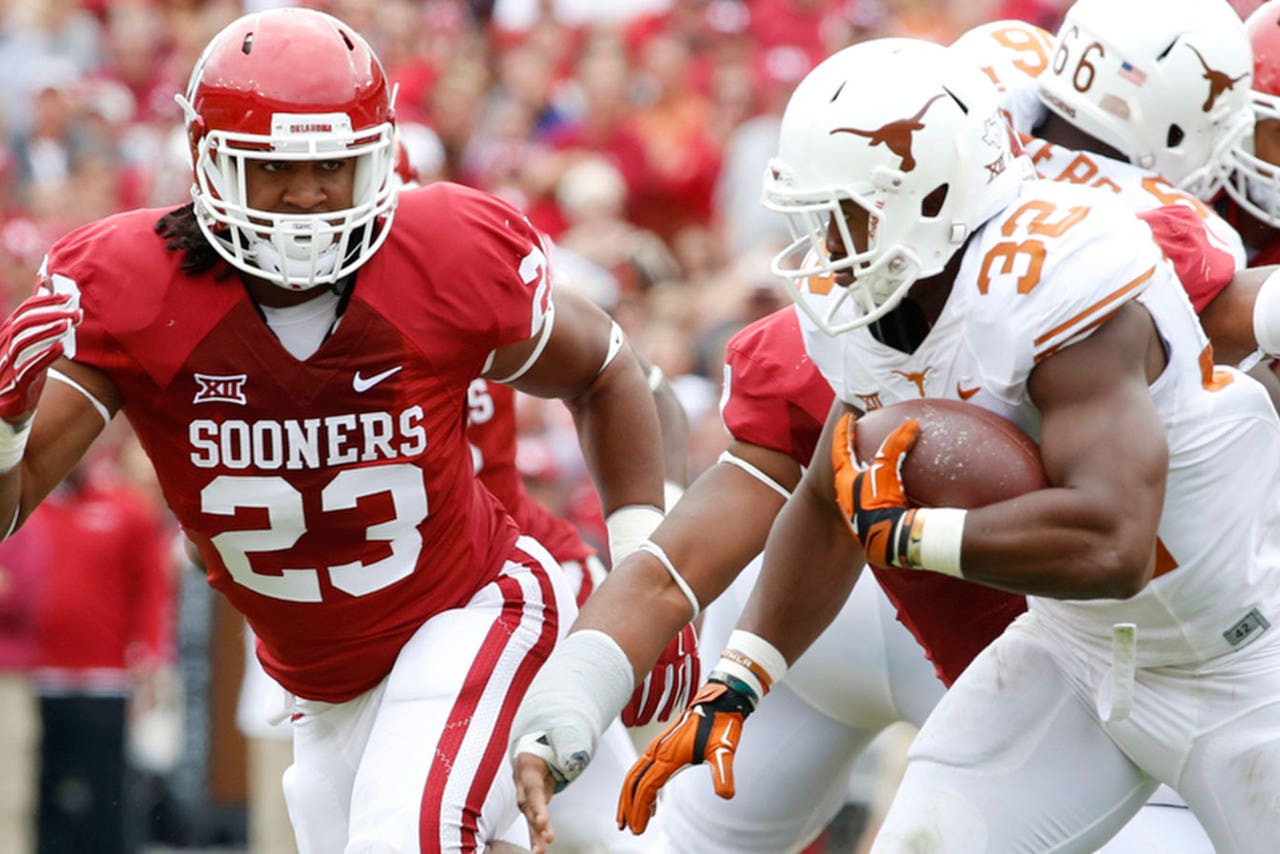 Traditions make college football unique. Unfortunately, conference realignment has destroyed some killer college football traditions.
Texas no longer plays Texas A&M. Oklahoma no longer plays Nebraska.
Thank goodness nothing, yet, has taken away Texas vs. Oklahoma at Cotton Bowl in Dallas, halfway between Austin and Norman, Okla.
Also known as the Red River Showdown because Texas and Oklahoma are separated by the Red River, the game is played alongside the wonderful sights and smells of the State Fair of Texas.
The UT-OU game started in 1900 and has been played at the Cotton Bowl since basically the days of the Dust Bowl, yes well before these two iconic programs joined the same conference, the Big 12, in 1996.
It's a thriving tradition that the powers-that-be must never, ever change. This rivalry must go on, as is, well, forever.
College football writer Chris Low of ESPN, compiled a list of the 10 things that make college football unique and Texas-OU, or OU-Texas, whichever your allegiance, easily made the cut.
This year's edition of the Red River Showdown will take place on Oct. 10. It will be the 110th edition.
Here's how Low describes the rivalry:
"If you've had a chance to see a game in AT&T Stadium, aka Jerry World, you know it's a palace. But the Red River Rivalry -- the yearly grudge match between Oklahoma and Texas -- is much more than just a football game. It's an event, which is why it should never move from the venerable Cotton Bowl and Fair Park in Dallas, even for the swanky confines of Jerry World. There's no experience in college football quite like it, with the game being played in conjunction with the State Fair of Texas. Where else can you get Fletcher's Corny Dogs, Swan Paddle Boat rides and one of sports' best rivalries all in one October swoop? There's a deal in place to keep the game at the Cotton Bowl, where it has been played since 1932, through 2025. And even though the Cotton Bowl Classic moved to Jerry World in 2010, here's hoping the Longhorns and Sooners will be settling their business with Big Tex standing guard for a long time to come."
So please, never, ever change.
(h/t ESPN)
Photo Credit: Tim Heitman-USA TODAY Sports 
---
---