Ohio State Buckeyes
Ohio State Buckeyes
Senior class started turnaround for Ohio State
Published
Nov. 19, 2015 3:59 a.m. ET

COLUMBUS, Ohio — Urban Meyer has a bond with each of his departing senior classes, but the group playing its final game in Ohio Stadium on Saturday has a special meaning for the Ohio State coach.
Now, if he could only enjoy the moment more than exchanging hugs and handshakes with the players and their families prior to the game for the No. 3 Buckeyes.
Meyer can't because the match-up against the ninth-ranked Spartans (9-1, 5-1 Big Ten) will go a long way in determining if Ohio State (10-0, 6-0) has a shot at defending its national championship.
Winning it all last season is part of the legacy for the five fifth-year seniors and the 13 fourth-year players, eight of whom were among the first recruits for Meyer when he was hired in November 2011 to restore prestige and wins to the program.
In the past four seasons, Meyer and those seniors are 48-3, won a Big Ten title and have a 23-game winning streak. They also had another win streak of 24 games that was snapped by Michigan State in the 2013 Big Ten Championship Game.
The one player who stands above all others is fifth-year senior Braxton Miller, Meyer's quarterback the first two seasons before missing all of 2014 because of shoulder surgery.
While Miller returned this season as a hybrid back, Meyer credits his play in 2012 for turning Ohio State around.
The Buckeyes were 6-7 in 2011 under interim coach Luke Fickell, now the defensive coordinator, after coach Jim Tressel was dismissed for NCAA violations.
Ohio State entered 2012 with a postseason ban and an uncertainty on the field and in recruiting circles.
But Miller helped the Buckeyes to a 12-0 record and the pendulum swung back in favor of Ohio State.
''(There's) immense feelings we all have for him because how average we were, especially on offense, that first year,'' Meyer said. ''If you don't have that kid, you start you're coaching career here at Ohio State .500, 8-5, or (8-4), whatever it is.
''And if you don't get momentum, then those other great things don't happen. Certainly it doesn't happen in that sort of time frame and Braxton was the ultimate competitor. He's meant a lot to us.''
Meyer acknowledges that seeing Miller introduced a final time in Ohio Stadium will be a ''tough one. ... I don't want think about it. We've got to go win this game.''
Playing in front of 108,000 fans for the last time leaves senior linebacker Joshua Perry with mixed feelings.
''It's a motivating factor but at the same time you can't let the emotion get the best of you,'' he said. ''I'm a very reflective person. I've been thinking about it and just reflecting on my time here and how quickly it's really gone. That's the craziest thing and how much I've grown during my experience. I'm not much of a tears guy, so it's not going to be all like that. It's probably just going to be more fun than anything for me on Saturday.''
Meyer said once the game starts the focus will be on the Spartans.
''I've always had great respect, even back to my Notre Dame days (as an assistant coach), for this team,'' he said. ''A good fan base, beautiful stadium. Their kids are usually tough guys. Our players, they respect them as well.''
---
---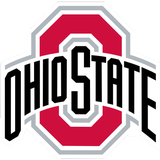 Get more from Ohio State Buckeyes
Follow your favorites to get information about games, news and more
---