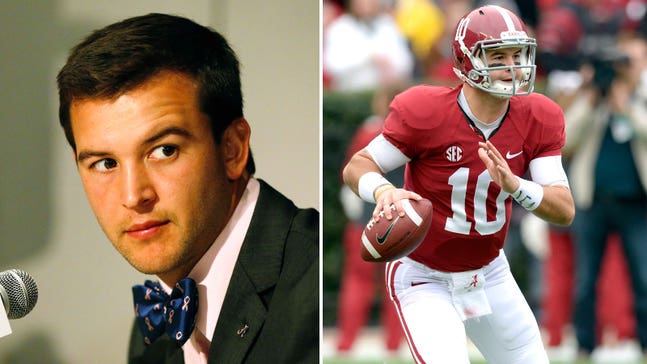 Saban on McCarron: He was draft's third- or fourth-best QB
Published
May. 14, 2014 10:30 a.m. EDT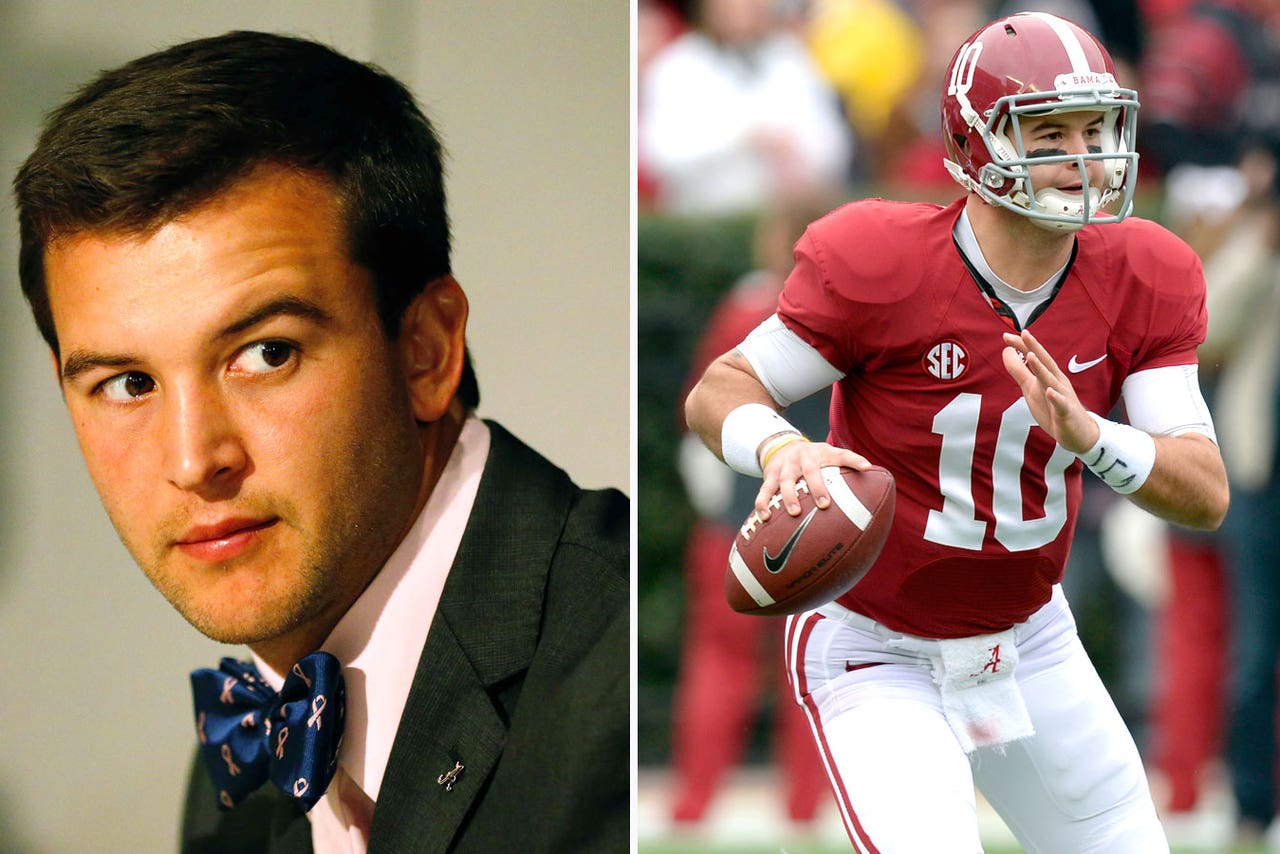 Former Alabama quarterback AJ McCarron fell to the fifth round of the NFL Draft last weekend, where he was selected by the Cincinnati Bengals with the 164th pick.
McCarron was never projected to be a first-round pick, but this kind of drop surprised some people given the success he had leading the Crimson Tide. As a starter at Alabama, McCarron was 36-4 and won a couple national championships.
He has good size for the NFL (6-foot-4, 214 pounds) and proved to be accurate and a good decision-maker in college. So why did he last until the fifth round? Alabama coach Nick Saban doesn't have a good answer.
"AJ was probably the third- or fourth-best quarterback in this draft," Saban said Tuesday evening in Mobile, Alabama, for the Crimson Caravan. "He did a fantastic job for us. I certainly think he is going to be a great pro player and have a very good career."
While McCarron was still on the board and rounds ticked off, a report surfaced suggesting part of McCarron's fall could be because he rubbed some teams the wrong way during his pre-draft interview process. This narrative spun into McCarron not being a good leader, forcing AJ to defend himself on Twitter and Saban to respond.
"He was a good leader on our team and a good person," Saban said. "Regardless of what he ever said to you or whatever way he left you with an impression, if he could ever help you, he would be the first one to be there to do it. I think in the long run he'll have a chance to prove that he can be a good leader and a good quarterback in the National Football League."
---
---