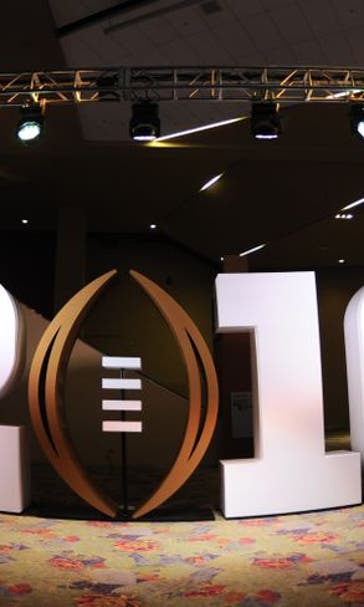 Notre Dame Fan Guide to All 42 Bowl Games
BY Fansided and Noah Strackbein/FanSided via Slap the Sign • December 14, 2016
Sorry Notre Dame fans, it wasn't the Fighting Irish's year. We'll all have to watch bowl season without Notre Dame, but don't worry, here's how we can all enjoy bowl season without the Irish.
2016 wasn't a season Notre Dame fans want to remember. At 4-8, the Fighting Irish were one of the biggest disappointments of the year.
Now, Notre Dame fans are forced to watch the entire bowl season without the Irish. With 42 bowl games beginning Saturda, the Irish fanbase will need some guidance to each game of the year.
If Notre Dame fans are going to survive the bowl season, they need to know what to expect for each game. On top of that, they will be looking for which team they need should root for and root against. You never want to go into a game without knowing the two teams playing are schools you despise.
Most people know the College Football Playoff schedule, but when it comes to the lower end bowls, there's to many to remember. Here's a complete breakdown of each bowl game and how Notre Dame fans should approach each one.
Air Force Reserve Celebration Bowl:
NC Central vs. Grambling (Noon ET, ABC)
Bowl season opens with two FCS teams that mean nothing to Notre Dame. It's okay though because it's the start of bowl games.
It's always nice to watch a game that means nothing to your team. Unlike many of these bowl games, these two teams have no ties to Notre Dame. That means fans can just sit back, eat some early Christmas cookies, and enjoy the game.
It doesn't matter who wins this game. All Notre Dame fans want it a great start to bowl season. If this is a close game, there's nothing more you can ask for.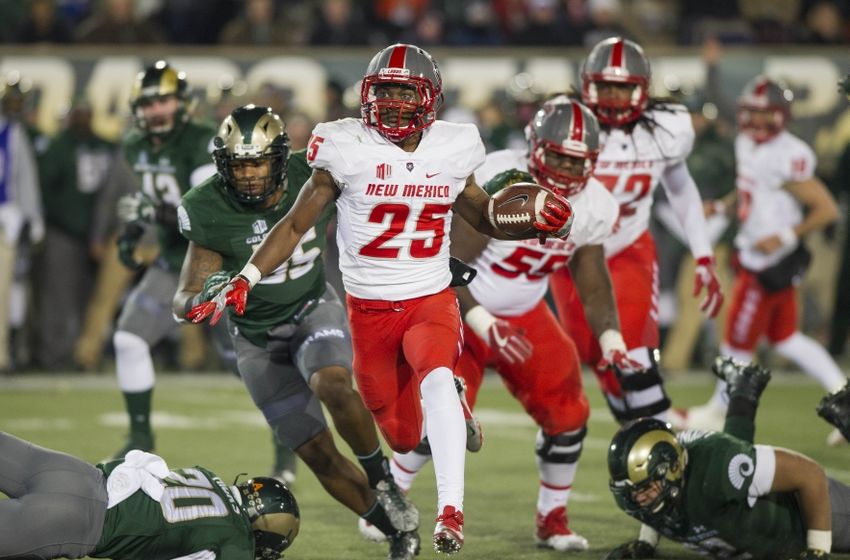 Gildan New Mexico Bowl:
New Mexico vs. UTSA (2pm ET, ESPN)
Hey, remember when New Mexico and UTSA meant anything to Notre Dame? No, me neither. If anything, fans should root for UTSA just because they're the road team. New Mexico is playing this bowl game on their home turf.
If you like underdogs, UTSA is the perfect team to root for. This is the first time in program history UTSA became bowl eligible. The former LSU assistant, Frank Wilson, is the only reason to consider rooting against UTSA. As we all know, LSU and Notre Dame don't have the best friendship. Even if Wilson never did anything significant to effect Notre Dame, it's still a blow to his resume knowing he was at one time a Tiger.
The battle of the Looney Toons will be the second bowl game we get to watch. If anything, we'll all get a laugh every time the Roadrunners and Lobos appear on the screen.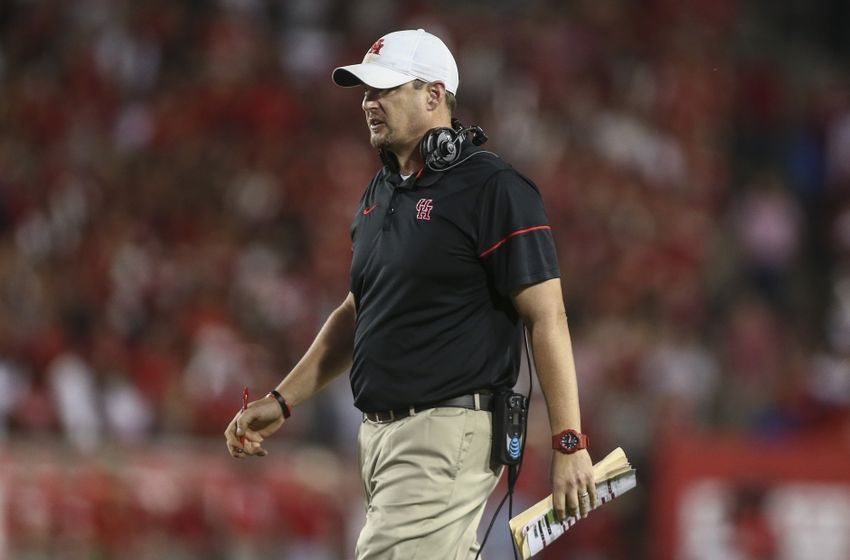 Las Vegas Bowl presented by Geico:
Houston vs. San Diego State (3:30pm ET, ABC)
For everyone who was hoping by some miracle Tom Herman would be Notre Dame's next coach, here's your Bowl Season Day 1 game to watch.
Herman and the Cougars were one of the underdogs everyone wanted to make the College Football Playoff. After their kick six against Oklahoma on opening Saturday, Houston was the talk of college football. But losses to Navy and SMU basically ended their season and now they're here.
On the other side of the ball, San Diego State has one player that was jipped from the Heisman race. Donnel Pumphrey was one of the best running backs in college football. If he didn't play for San Diego State, he would've been in New York City.
This game is just one last chance for Irish fans to watch Tom Herman coach Houston. Besides that, Irish fans can enjoy the first big name bowl of the year.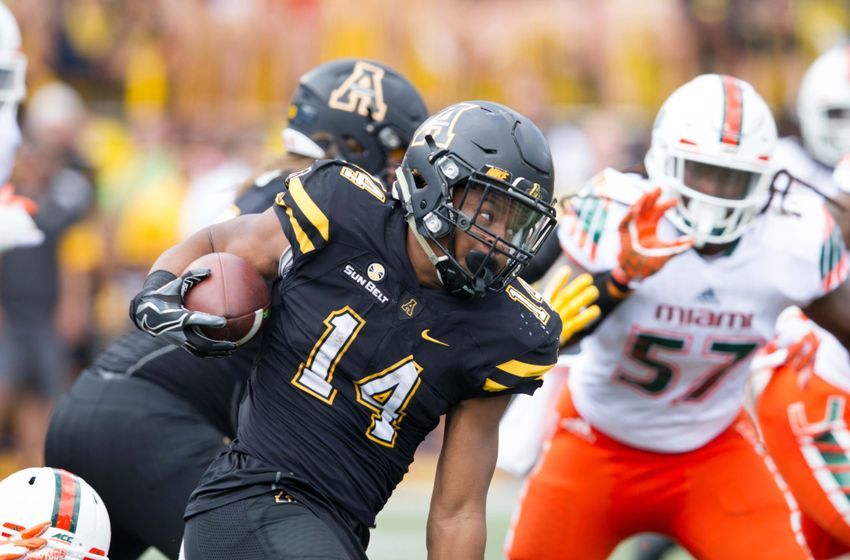 Raycom Media Camellia Bowl:
Appalachian State vs. Toledo (5:30pm ET, ESPN)
Remember when Appalachian State blocked the game-winning field goal against Michigan? That is the only reason you need to root for them in this game. Even if it was nine years ago, it's a play that makes all Irish fans Appalachian State fans.
Most people will still be watching the Houston vs San Deigo State game, so really, this game isn't too important. But if you're an Irish fan, it's clear who to cheer for. Even if the blocked field goal is nearly ten years behind us and not one player on this roster being a part of the team, it's a moment that brought a smile to every Irish fan's face. And for that, we root for the Mountaineers.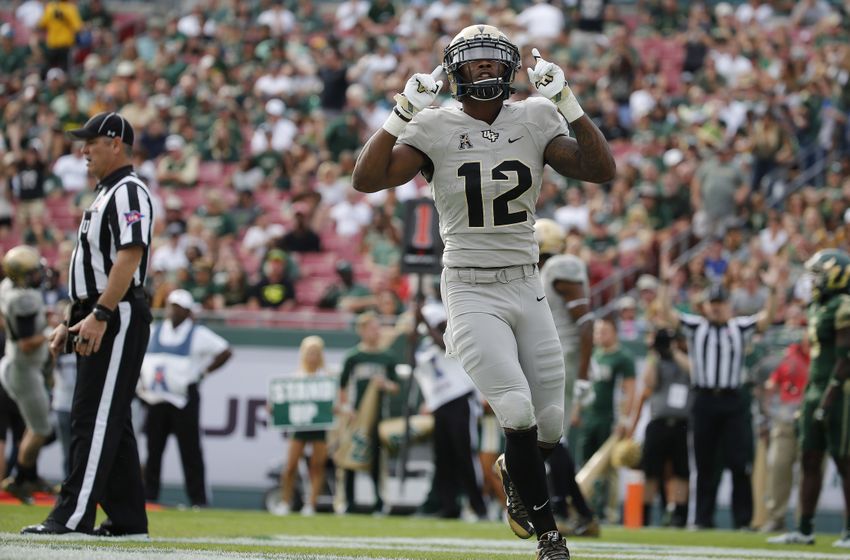 AutoNation Cure Bowl:
UCF vs. Arkansas State (5:30pm ET, CBSSN)
December 17th is always the boring day of bowl games. This is just another time passer to end your Saturday. UCF and Arkansas State mean literally nothing to Notre Dame. But it's guaranteed that there will be hundreds of Fighting Irish supporters watching the game.
So, if you're one of the many that watch a college football game no matter who plays, here's some advice – enjoy the competition. In games where the teams aren't well-known, there's bound to be some excitement.
These games may not have the hype that the New Years bowls have, but they still have potential to be impressive games. Teams without the talent of Alabama and Ohio State tend to use a lot of trick plays to their advantage in games like these.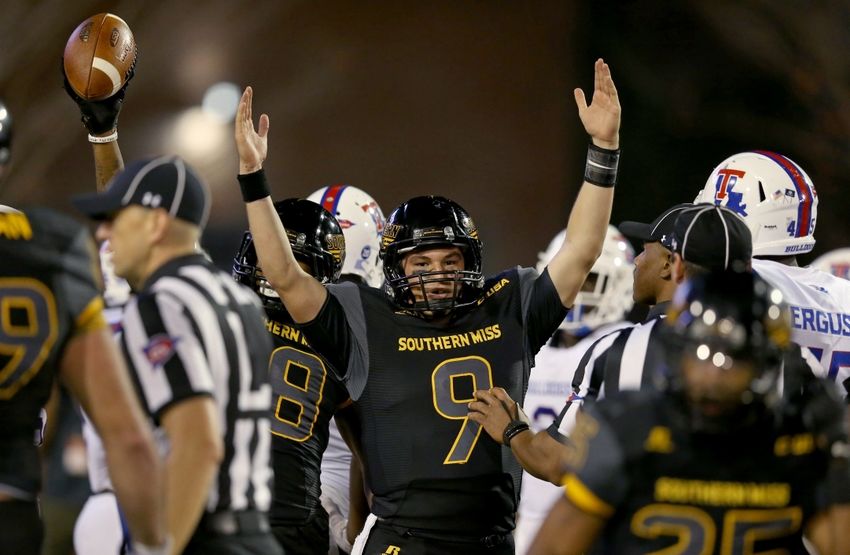 R&L Carriers New Orleans Bowl:
Southern Miss vs. Louisianna-Lafayette (9pm ET, ESPN)
To end Day 1 of bowl season, college football fans get to watch two teams that most people forgot exist. Sothern Miss and Louisianna-Lafayette aren't teams many people pay close attention to, but they've gotten to a bowl and it's time to watch at least one game this season.
If anything, it's a chance to watch LA-Lafayette win their first non-vacated bowl game. Since their 2011 and 2013 bowl games are now gone due to ineligable players, the Ragin' Cajuns are hoping to start over with a bowl win.
When all that still doesn't get you to watch the R&L Carriers New Orelans Bowl, getting to hear the name Ragin' Cajuns might.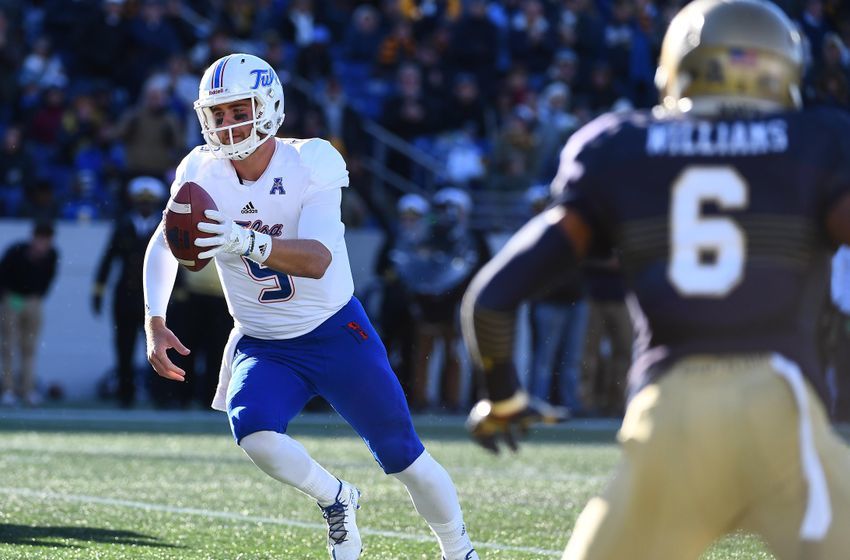 Miami Beach Bowl:
Central Michigan vs. Tulsa (2:30pm ET, ESPN)
Remember 2010 when Brian Kelly decided it was a genius idea to throw the ball into the end zone instead of kick a game-winning field goal? I do. It isn't that Tulsa did anything wrong or became a historic enemy of Notre Dame, but once you beat them in such fashion, it sticks.
By default, Fighting Irish fans will be rooting be Central Michigan in this one. It isn't that we hate Tulsa. It's just that there's this knot in our stomachs whenever they play. A constantly reminder that we gave up an easy win is something that will never sit well.
They didn't mean to ruin their relationship with Irish fans, but it happened. It's going to take a long long time before that relationship is restored.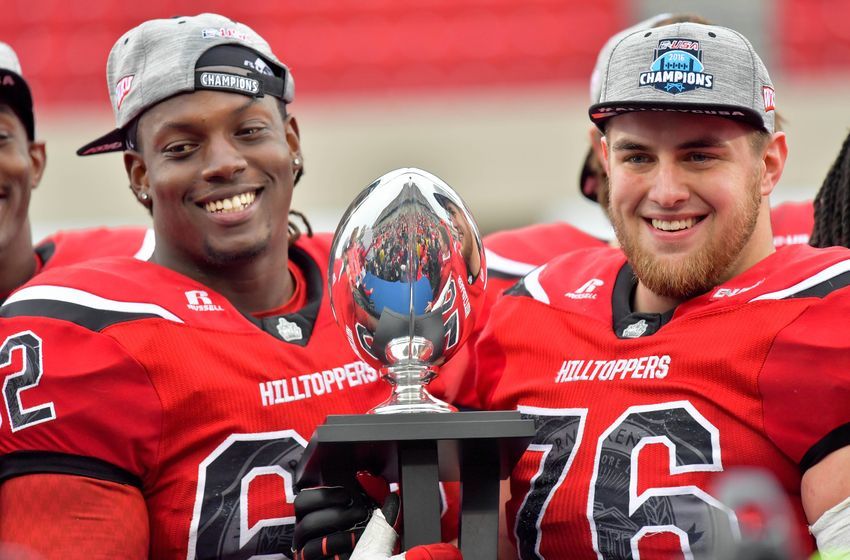 Boca Raton Bowl:
Memphis vs. Western Kentucky (7pm ET, ESPN)
Like much of the early bowl games, this is yet another meaningless game for Notre Dame fans. Although it's an upgrade in talent, it's still a low end game.
Unless you're one of the people who believe Memphis should be in the SEC, and are looking for this game to prove it, there's no point in picking sides. All Notre Dame fans should do is enjoy the fact that there's a football game to watch on Tuesday.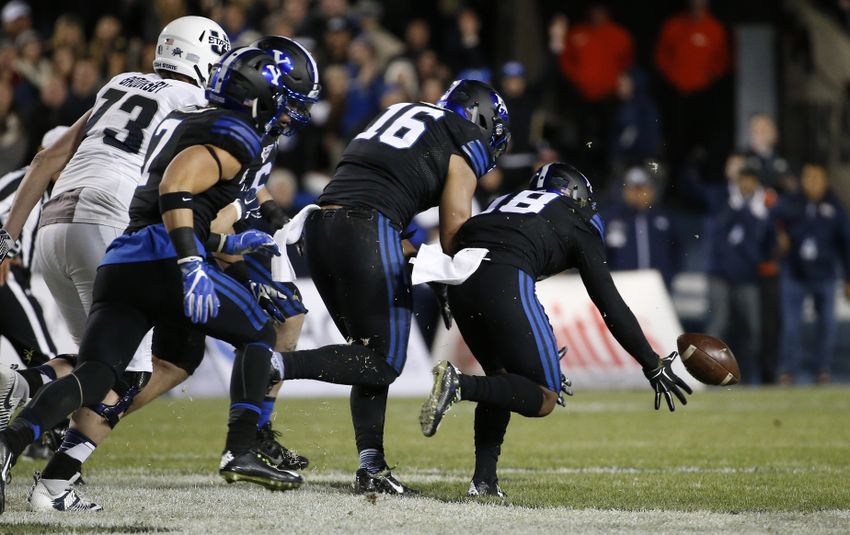 San Diego County Credit Union Poinsettia Bowl:
BYU vs. Wyoming (9pm ET, ESPN)
Finally! A bowl game with some true football talent. Wyoming may not be one of the best teams in the FBS, and BYU has certainly fallen off a little in the last few years. But this game is definitely an upgrade from Memphis and Western Kentucky.
If you're a defensive fan, BYU is the team to watch. They've had numerous tests this season, and have pulled off some impressive wins through their defense. For Irish fans, BYU is another FBS Independent that everyone wouldn't mind rooting for. It's always nice to see teams outside a conference win a bowl game and prove that you don't need to be in a conference to succeed.
When it's Wednesday night and you have nothing to do, remember that this game is on. It could turn out to be a pretty good one.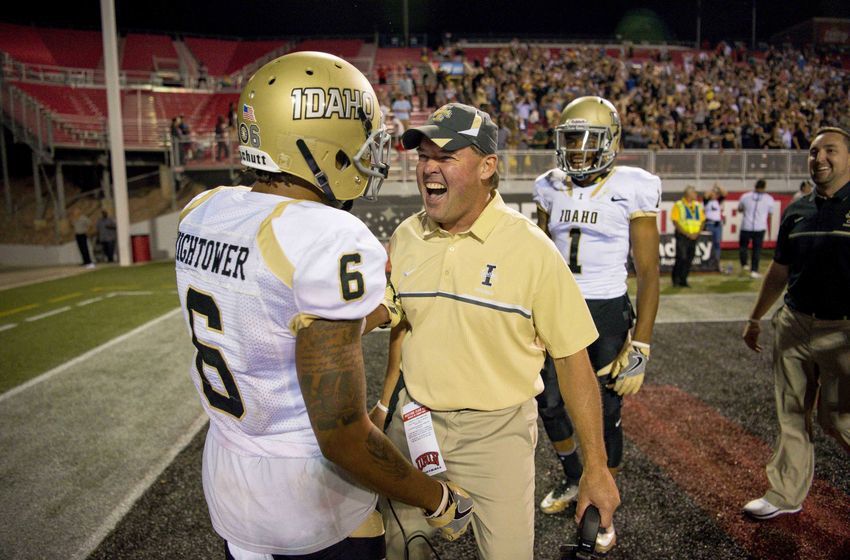 Famous Idaho Potato Bowl:
Idaho vs. Colorado State (9pm ET, ESPN)
It's only right that Idaho got a bid for the Idaho Potato Bowl. This game may be the most boring bowl game of the 2016 season. The best advice, don't bother watching it. It's Thursday, the Philadelphia Eagles and the New York Giants are playing, turn that on.
If you do decide to watch it, look for a high-scoring game. Idaho has one of the worst defenses in college football. Colorado State isn't much farther behind. Both teams seem to be the last bunch of schools to get into a bowl. Don't expect much excitement in this game.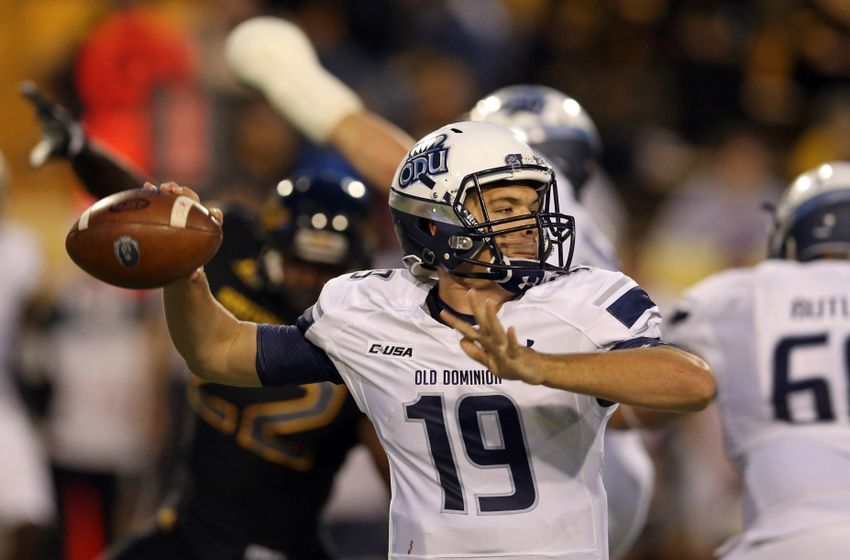 Popeye's Bahamas Bowl:
Eastern Michigan vs. Old Dominion (1pm ET, ESPN)
Old Dominion hasn't done to bad in their transition period. In the first year they were eligible for a bowl, the Monarchs accepted a bid to the Popeyes's Bahamas Bowl. Two days before Christmas, I wouldn't mind playing some football in the Bahamas.
Both of these teams are trying to work their way into being a competitive FBS team. It'll be interesting to see how well these two play. They'll both be looking for a win to jump start their programs.
For Old Dominion, they want to one day be considered a top FBS team. Eastern Michigan is just hoping to make a leap in their rebuilding process. This game will be interesting to watch. If you've got some free time or a laptop at work, take some time and watch.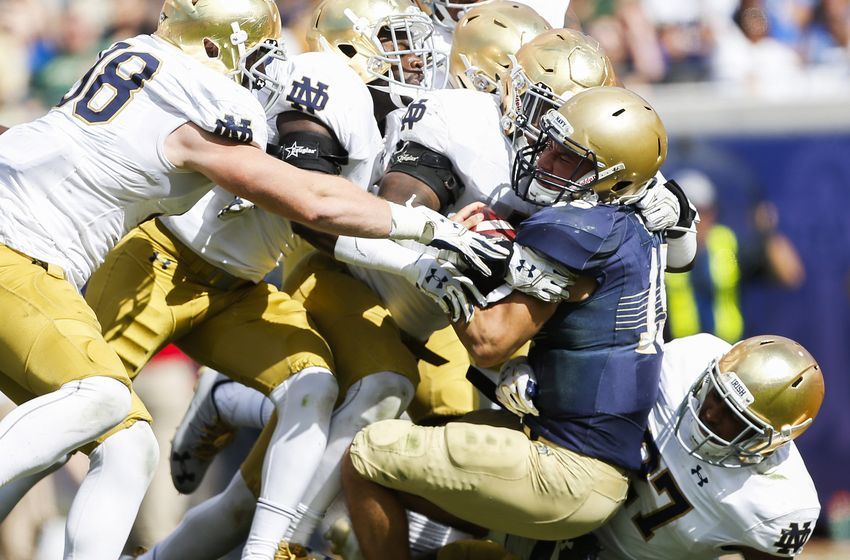 Lockheed Martin Armed Forces Bowl:
Louisiana Tech vs. Navy (4:30pm ET, ESPN)
Navy is coming off of their first loss to Army in 14 meetings and is certainly trying to redeem themselves. After a season with a lot of hope for Navy, they have one last chance to prove they are a quality team.
Luisiana Tech isn't really that great of a team. They've had some seriously awful losses to some seriously awful teams. They got into a bowl game because the committee ran out of teams. Navy should run away with this one, but for Irish fans, that's not ideal.
If you want to root against Navy, here's your last chance of the 2016 season. I don't know about you, but I'll be wearing my Louisiana Tech jersey all day Friday.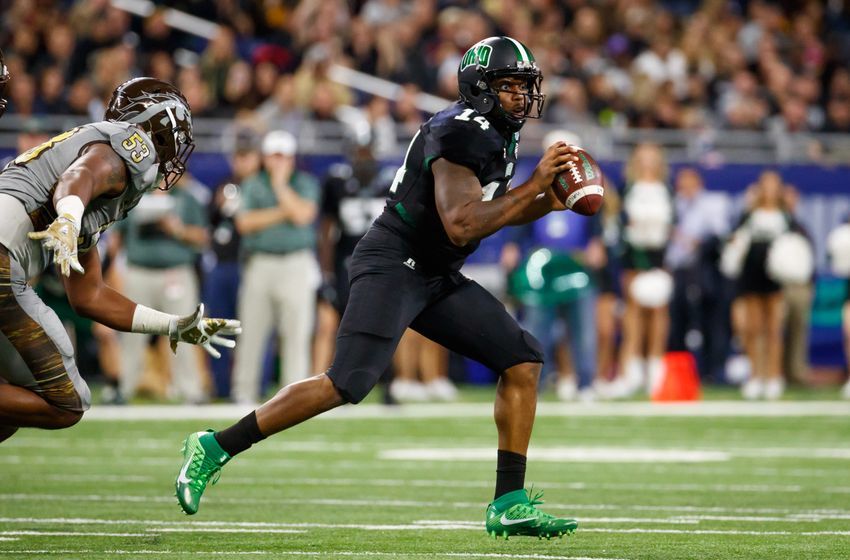 Dollar General Bowl:
Ohio vs. Troy (8pm ET, ESPN)
Who vs who? Ohio and Troy may be the two most irrelevant teams of the bowl season. These two teams are so boring, that Ohio didn't even score a touchdown in their final game of the season to win the conference.
Troy wasn't boring for a week, and actually cracked the top 25 for about 15 minutes before getting destroyed by Arkansas State.
The word best used to describe this game, boring. There may not be anyone out there interested in watching this. At the end of the season, there may be a handful of people who even remember this game was played. And they'll all be players from these teams.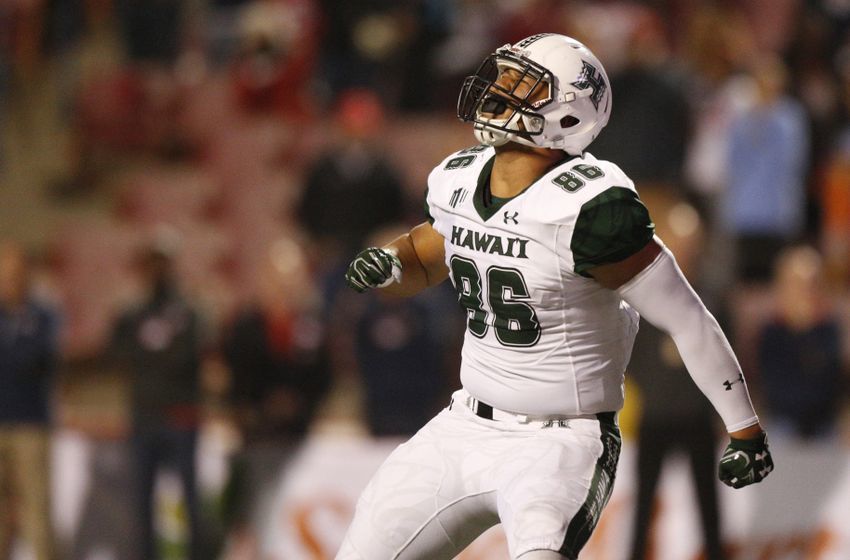 Hawai'i Bowl:
Hawai'i vs. Middle Tennessee (8pm ET, ESPN)
Is it me or does Hawai'i not play in any other bowl besides the Hawai'i Bowl? This game may be interesting, though. Hawaii did everything they were supposed to this season. They were about as average as they come, but really, that's all we ask of them.
Middle Tennessee had a quality win over Missouri this year, but besides that they didn't do much. Just like Hawaii, Middle Tennessee won the games they were supposed to and lost they ones they should've lost.
We all would've liked to see Notre Dame play on Christmas Eve again, but it just wasn't meant to be.
The bowl committee may be throwing a theme at us this year. This is another game with some awesome names – the Rainbow Warriors vs the Blue Raiders. C'mon, those are sweet team names!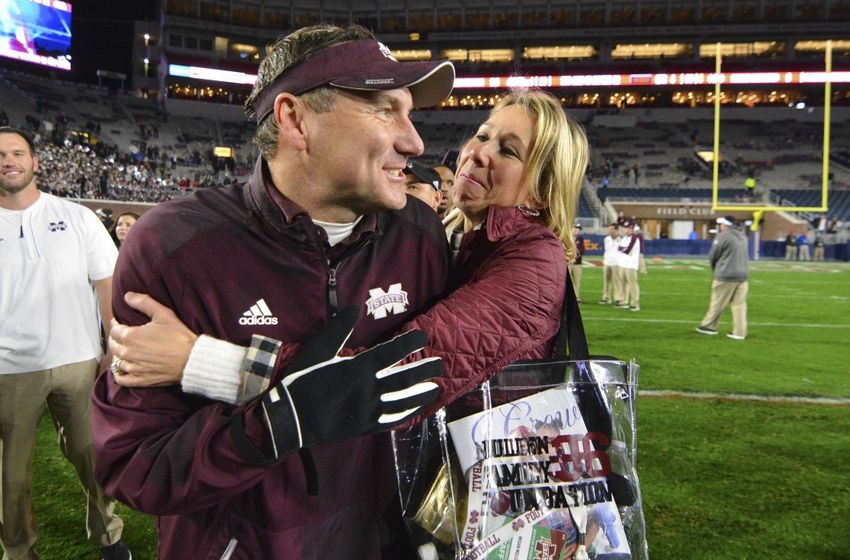 St. Petersburg Bowl:
Miami (Ohio) vs. Mississippi State (11am ET, ESPN)
When we were all hoping to get the ESPN update saying Notre Dame has fired Brian Kelly, some analysts were looking for replacements for the Notre Dame coach. One of the top choices for the Irish would've been Mississippi State coach, Dan Mullens.
It looks like Mullens wants to stay at Mississippi State for now, which isn't a bad thing if Brian Kelly is getting another chance in South Bend. For Fighting Irish fans, watch for Miss. State to have a big game. If Mullens was a possibility for the Irish this offseason, he could be next year.
Even if he's not, he's a coach on the rise in college football. This could be a breakout game for the Bulldogs.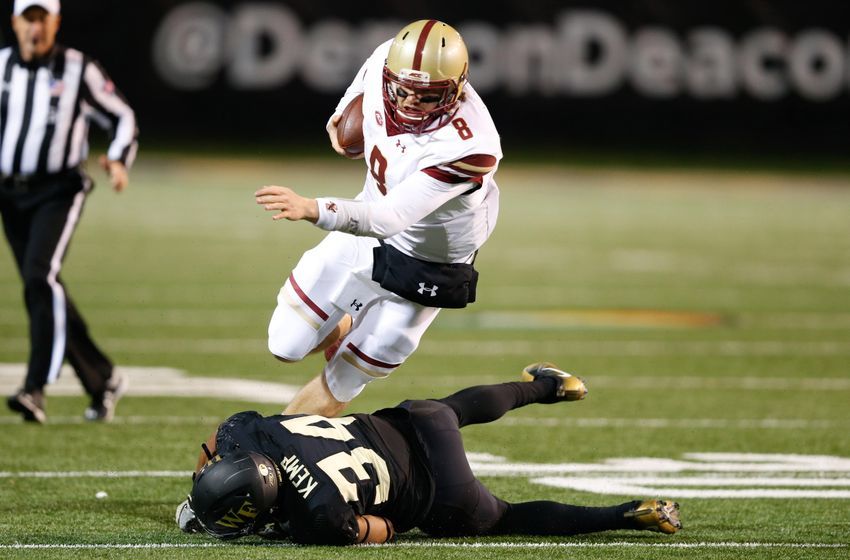 Quick Lane Bowl:
Maryland vs. Boston College (2:30pm ET, ESPN)
Maryland started the season as hot as anyone in college football. They ended the season worse than anyone in college football.
This game is about as boring as they come. If Ohio and Troy is going to stink, this game isn't going to be far behind. These two teams have made zero impact on college football this season.
To give you some motivation to watch this game, it wouldn't be bad to see Boston College lose. They may not play Notre Dame every season, but they're still long-time enemies. Getting to see an average game isn't anything worth watching unless Boston College gets the L.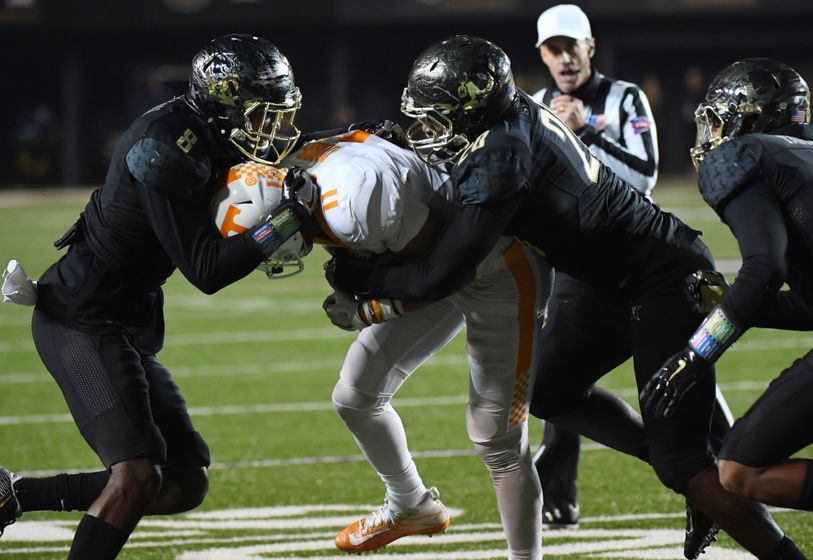 Camping World Independence Bowl:
NC State vs. Vanderbilt (5:30pm ET, ESPN2)
This is one of the best games of the 2016 bowl year. Vanderbilt had one of their most impressive seasons in recent years and was able to pull off a great win over Tennessee.
It'd be fun to see Vandy win a bowl game this year. Unfortunately, they're playing NC State, who has been one of the best ACC teams all season. After you're done rooting against Boston College, you can turn on ESPN2 and watch this game. For a bowl game before New Years, this is one of the best.
This doesn't effect Irish fans at all, but it is a good game. Enjoy it.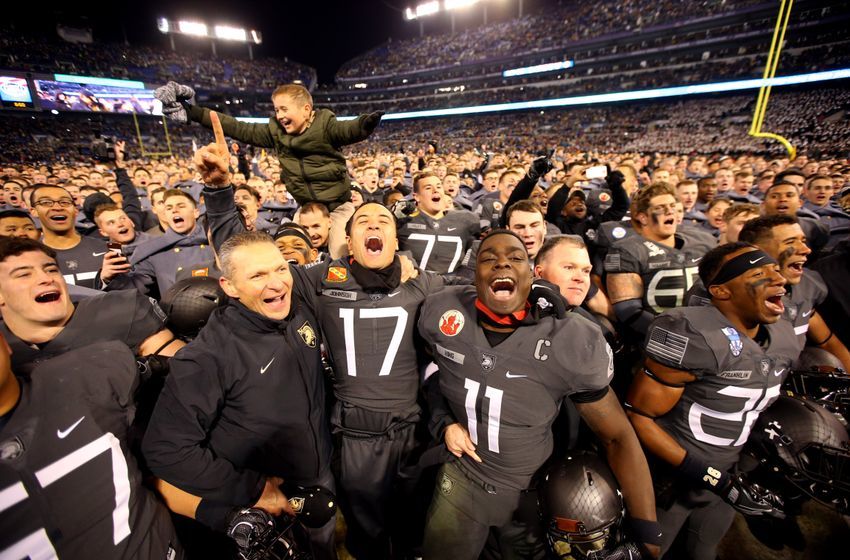 Zaxby's Heart of Dallas Bowl:
Army vs. North Texas (12pm ET, ESPN)
The only Independent team to even consider rooting for this bowl season is BYU. Sorry Army, you don't make the cut. Notre Dame fans shouldn't be too optimistic about North Texas pulling off a win, but we can hope.
Army has a lot of momentum coming off their victory over Navy. So, that means Notre Dame fans have an even bigger reason to cheer for North Texas. Like Navy, it's a respectful rivalry. These two teams represent more than football, and every Irish fan understands that. When you're repping that North Texas jersey you found on Amazon, don't forget who you're hoping loses.
It'll be nice to see Navy and Army lose this bowl season. But if Army begins to pull away, it's not a bad thing to crack a smile.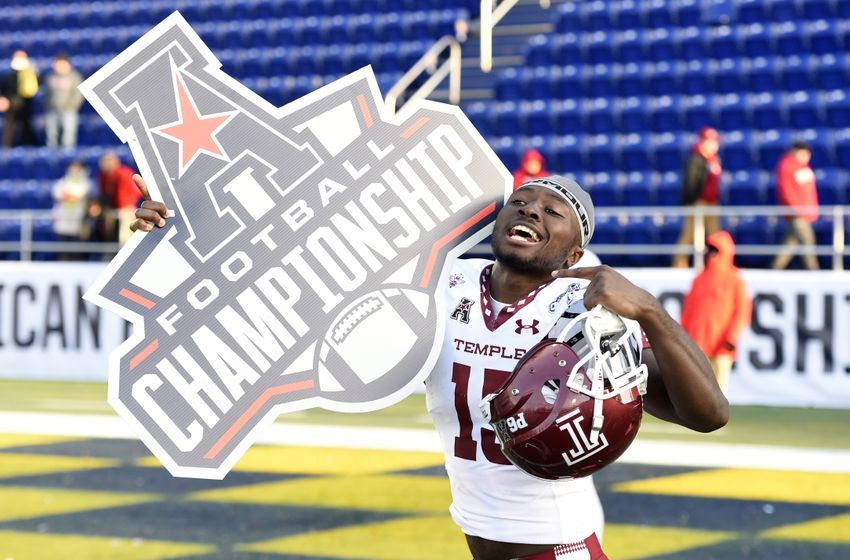 Military Bowl Presented by Northrop Grumman:
No. 24 Temple vs. Wake Forest (3:30pm ET, ESPN)
This game is a tough one. No one likes Wake Forest, but Temple isn't much better. The best advice I can give for this game is to hope it's so boring you can turn it off early. Not likely that will happen, but one can hope.
This is a I don't like you and I don't like you type of game. No matter who wins, Irish fans are not satisfied. Hopefully all Notre Dame fans have something going on at 3:30pm ET and don't have to sit through this game. Because no matter where you're from or how you feel towards these teams, as a South Bend follower, you don't feel right cheering for either of these teams.
My advice, find something else to do. There's plenty of bowl games out there, you can miss one.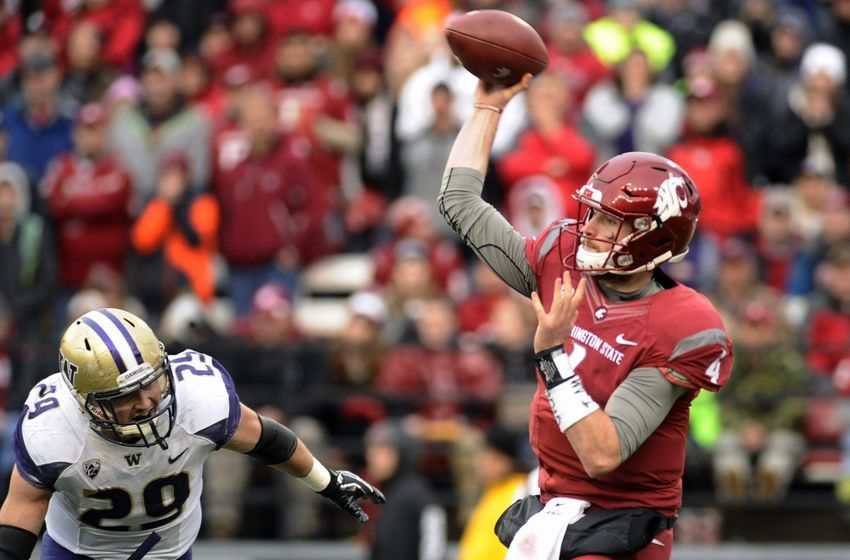 National Funding Holiday Bowl:
Minnesota vs. Washington State (7pm ET, ESPN)
This game may actually be one of the more competitive bowl games of the year. Minnesota have been one of the best middle of the pack teams in the NCAA. Playing in the Big 10, the Golden Gophers have had their fair share of competition.
Washington State actually had a pretty impressive season. At 8-4, the Cougars are another team that succeeded right outside the top tier teams.
This game is worth the watch If you could push out the Wake Forest vs Temple game, this is the bowl to watch. It may be two teams that run basic offensive and defensive schemes, but who doesn't enjoy old school football?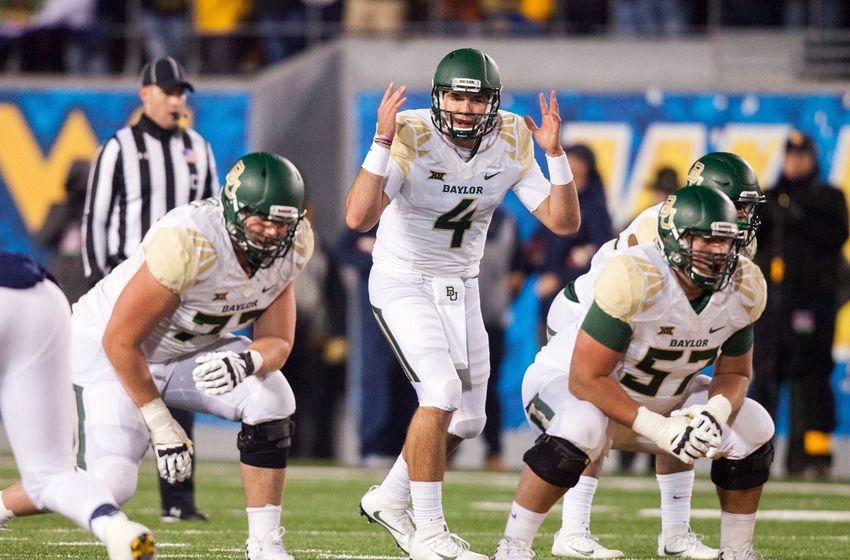 Motel 6 Cactus Bowl:
Boise State vs. Baylor (10:15pm ET, ESPN)
Can you say let down? Boise State and Baylor are two of the most underachieving teams of the 2016 season. At one point, both of these schools were expected to finish in the top 15. But after disastrous second-halfs, they've ended up in the Motel 6 Cactus Bowl.
This game is the first matchup between two teams that have "good" talent. Besides Houston, these two are the best teams to play thus far. For a late night game, it's one worth watching. These two have all the potential to make this one of the better bowl games.
Give this game a chance. Push through the first couple of days, and look forward to this game. You may not be disappointed.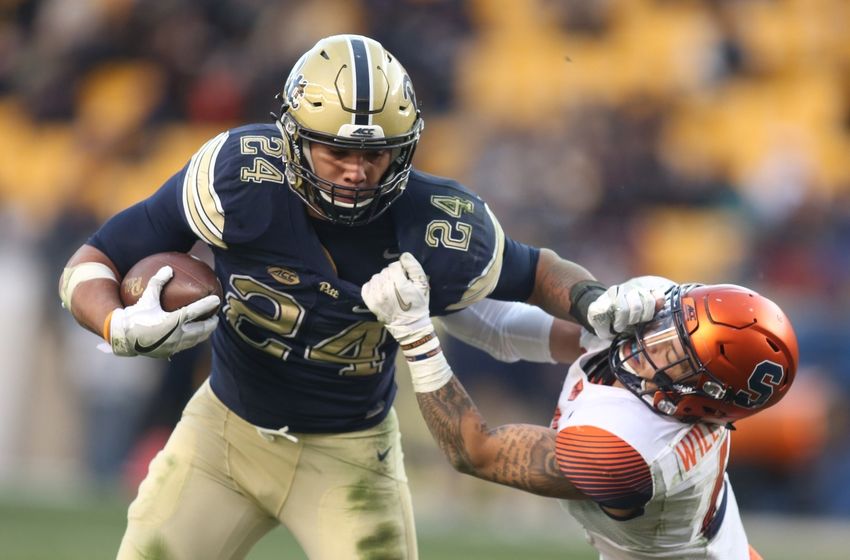 New Era Pinstripe Bowl:
No. 23 Pittsburgh vs. Northwestern (2pm ET, ESPN)
There's a few teams to root against on December 28. The first one, Pitt. If there was ever a time to find a purple shirt, this would be it. No rIrish fan should even smirk when Pitt has the ball, unless they turn it over.
This game has one meaning for Notre Dame – watch Pitt lose. In a season where a Notre Dame team that should have been in the top 10, it stings even more knowing Pitt cracked the top 25.
Northwestern needs to win this game. There are certain teams that with a loss will help Irish fans' pain and Pitt is one. Al Notre Dame supporters are Northwestern fans this day.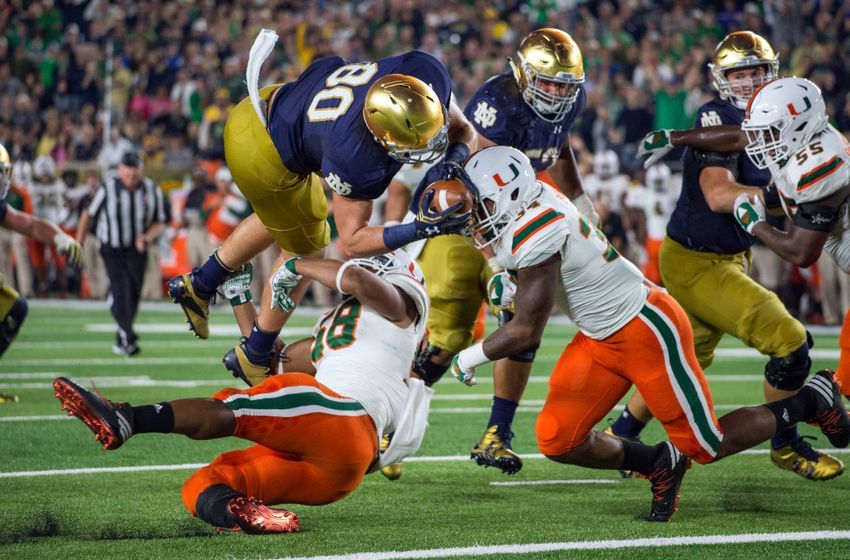 Russell Athletic Bowl:
No. 16 West Virginia vs. Miami (5:30pm ET, ESPN)
Cathokics vs Convicts may be the Newest ESPN 30 for 30, but the rivalry of Notre Dame and Miami are behind us. That doesn't necessarily mean Notre Dame fans should hope for a Miami victory.
West Virginia should be the team on the winning side of this game. Miami has been good, but not good enough this season and the Mountaineers should take advantage of it.
It just leaves a bad taste in my mouth cheering on the Hurricanes. There's more history between Notre Dame and Miami than almost any other rivalry in college football. This game will get thousands of new West Virginia fans, as the Irish wlil be proud WV fans that day.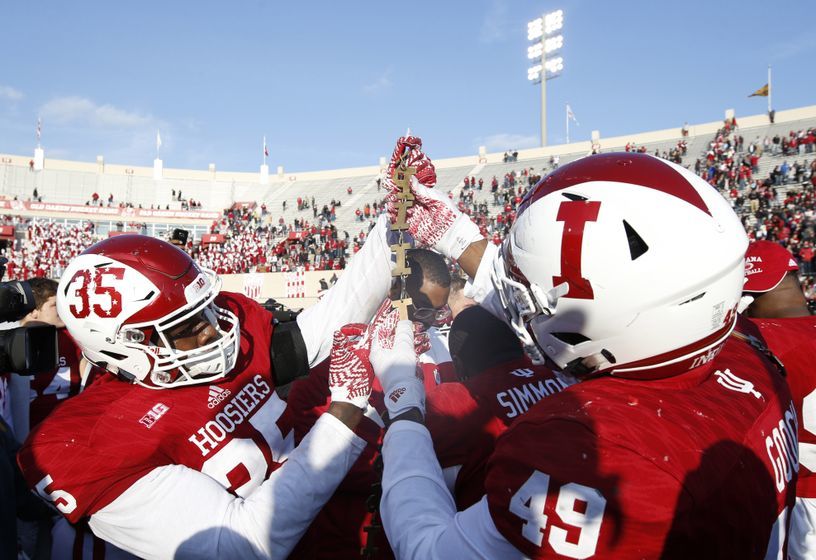 Foster Farms Bowl:
Indiana vs. No. 19 Utah (8pm ET, FOX)
If Notre Dame isn't playing in a bowl game this year, we might as well root for the home team. Indiana had a much more impressive season than their record reveals. They had close games with Ohio State and Michigan, and at one point was a competitor in the Big 10.
It'll be nice to cheer on the underdog in Indiana. There's no real problem with Utah, but if you had to pick a team, you have to go with the home state.
If Pitt and Miami lose and Indiana pulls off a win, it's a good day in South Bend. Hopefully the day brings two bowl victories to the state of Indiana.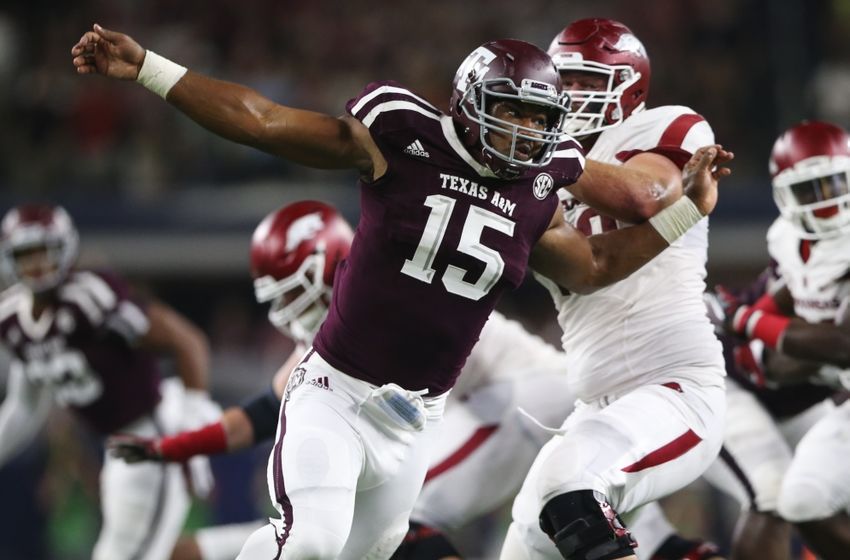 AdvoCare V100 Texas Bowl:
Texas A&M vs. Kansas State (9pm ET, ESPN)
This game an be broken down in two ways – Cleveland Browns fans and non-Cleveland Browns fans. If you're one of the people hoping the Browns take DeShone Kizer with the first pick in the draft, you're hoping Myles Garrett has an awful game.
On the other end of the spectrum, DeShone Kizer could end up dropping to the bottom of the top 10, and maybe even into the mid-first round. If you're one of those people, you want Myles Great to have an phenomenal game and end up the first pick in the draft.
This doesn;'t really concern the outcome of the game. But does anyone really care who wins this one?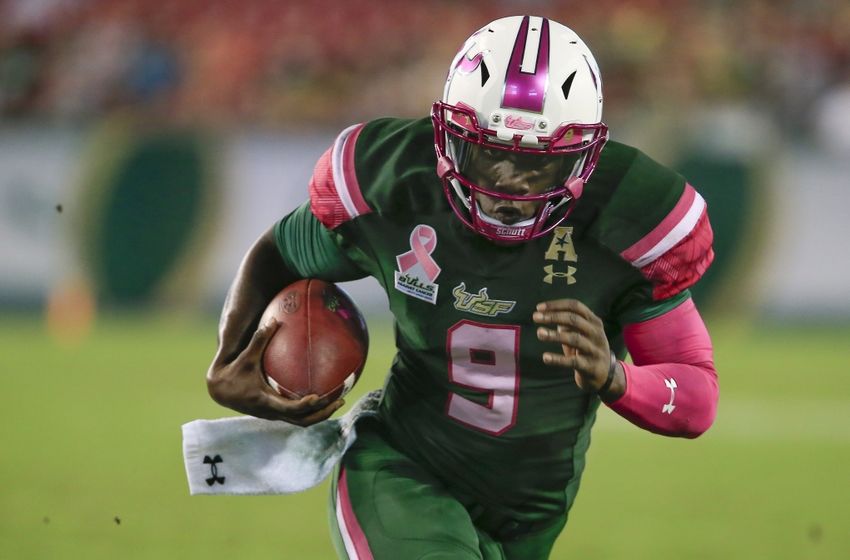 Birmingham Bowl:
South Florida vs. South Carolina (2pm ET, ESPN)
This will be the last time South Florida will play before new head coach Charlie Strong joins the team. Yes, most Notre Dame fans would have loved to hire Strong as the Irish's next defensive coordinator. But it didn't happen, and now we wish him the best in South Florida.
This game doesn't mean much to Notre Dame. If Strong was coaching it would be a different story, but he's not so it's not. If anything, give this game a view just to see how well the team Strong will take over looks.
Maybe you're upset that Notre Dame and Charlie Strong didn't even have contract talks. If you're one of those people, watch this game to criticize how bad South Florida is.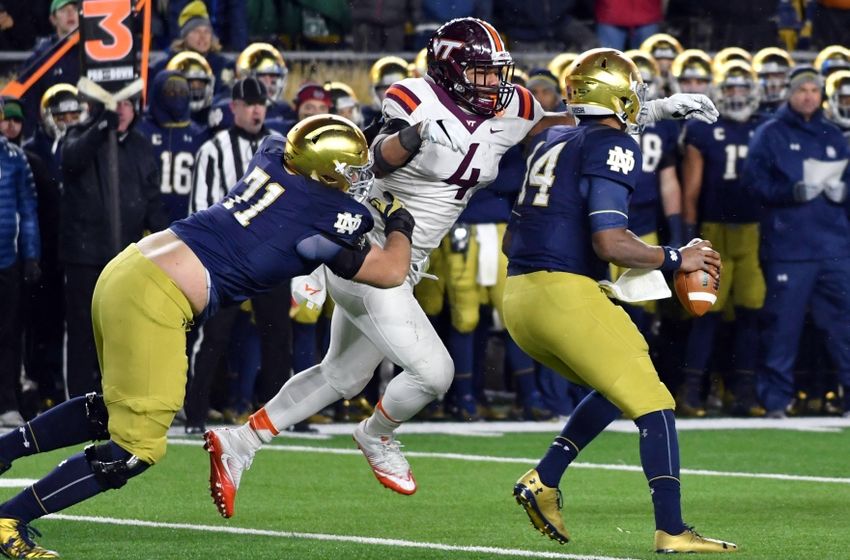 Belk Bowl:
Arkansas vs. No. 22 Virginia Tech (5:30pm, ESPN)
AR-KAN-SAS! AR-KAN-SAS! That is the only chant Notre Dame fans should be yelling during this game.
The Virginia Tech game that basically ended the Irish's chances at a bowl game was one that still eats at all of us. That game was Notre Dame's for the taking. A terrible second-half and some bad calls later and Notre Dame was 4-7.
It's to early to forgive VT. Even if you were rooting for them in the ACC Championship, it's a different story here. They're playing for nothing more than a bowl victory. Sorry Hokies, you have some extra people hoping you lose in this one.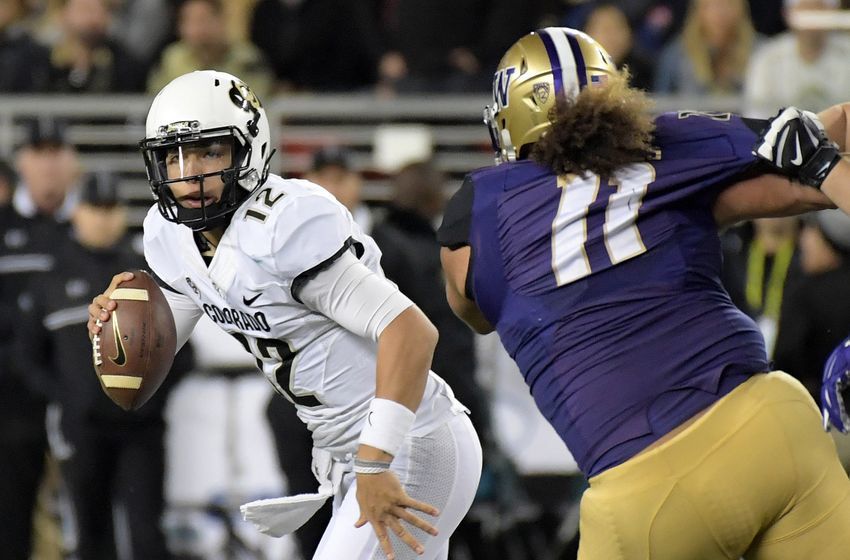 Valero Alamo Bowl:
No. 12 Oklahoma State vs. No. 10 Colorado (9pm ET, ESPN)
How can you not root for Colorado in this game? No mater the past Notre Dame has with the school, it seems that there's a different persona for this team.
Plus, they ended USC's Pac 12 Championship hopes. C'mon, what's better than that? Colorioda is the unsung hero in South Bend. If the iIrish couldn't ruin USC's season, someone needed to. For that, we all respect this Colorado team.
By process of elimination, Oklahoma State is the enemy in this one. It's not wrong to just say screw it and hope for a good game no matter who wins, but in the back of your mind you'll known you want Colorado to win.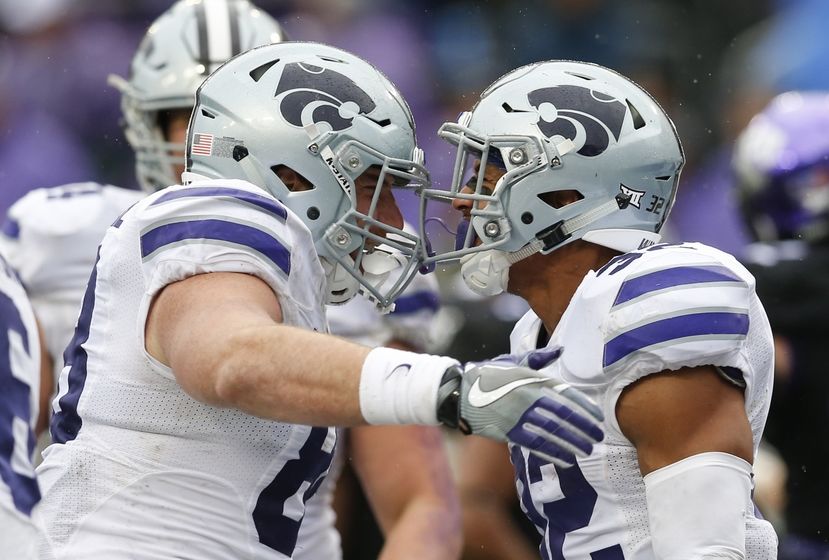 AutoZone Liberty Bowl:
Georgia vs. TCU (12pm ET, ESPN)
Does anyone really like Georgia outside of Georgia?  On the same hand, does anyone really like TCU? This game should be an exciting one, but it'll have no emotional connection to anyone.
These two schools are forgettable to Notre Dame almost every year. If you have nothing going on at noon, turn the game on. If you're busy, you probably won't even remember there's a game. Actually, you probably won't remember either way.
These two teams are equally talented. The problem is that they're both equally bad. Look for a lot of mistakes and easy touchdowns in this one.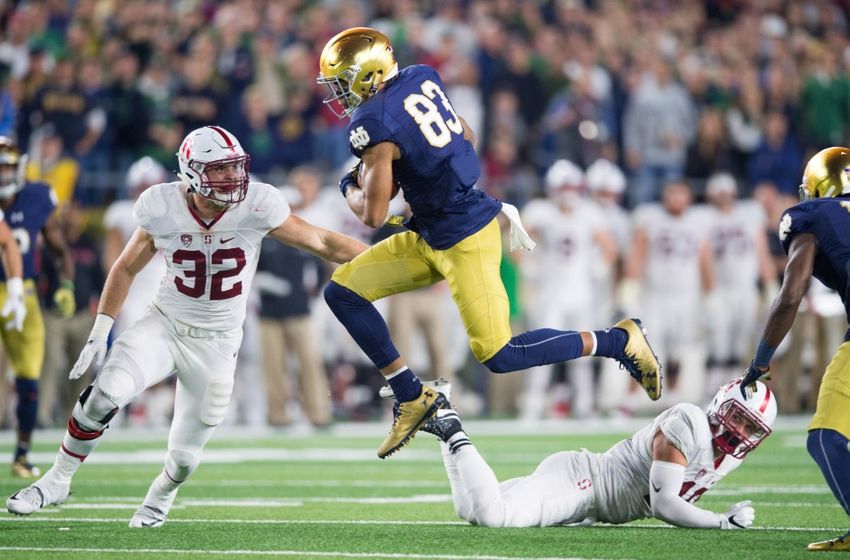 Hyundai Sun Bowl:
No. 18 Stanford vs. North Carolina (2pm ET, CBS)
I shouldn't have to explain this game, but I will. Root against Stanford. Always.
North Carolina is our friend in this game. Even if Stanford had a disappointing season, they don't deserve to win a bowl game In fact, they never deserve to win a bowl game. Over the last several years, Stanford has been Notre Dame's first evil. No matter what they try to do, Stanford always ends up finding out how to beat them.
It'll bring a smile to everyone's face watching them lose to UNC. On top of a loss, this will be Christian McCaffrey's final college game. If Stanford loses, this is a late Christmas present to all Notre Dame fans.
Franklin American Mortgage Music City Bowl:
Nebraska vs. No. 21 Tennessee (3:30pm ET, ESPN)
This game features two teams that had strong starts to the season and terrible ends. At one point, Tennessee and Nebraska looked like College Football Playoff contenders. That didn't last long, and now these two teams will play in the Music City Bowl.
There's no specific meaning in this game for the Irish. All this game is, is a way to watch solid football between two top teams. It'll be one last chance for Tommy Armstrong Jr. to make a statement for the NFL. No matter which college football team you root for, Armstrong is a player you like.
The best of the bottom play in this game. It may not be the Rose Bowl, but there will be entertainment in this showdown.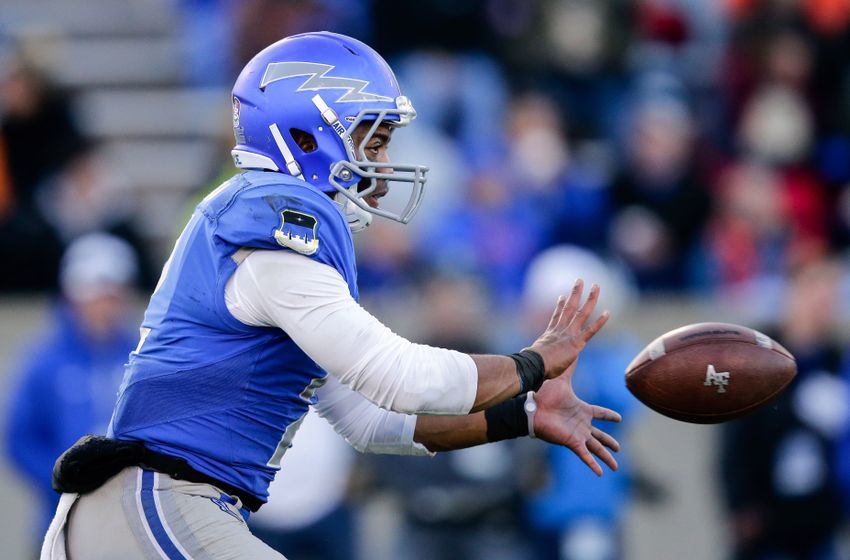 Nova Home Loans Arizona Bowl:
South Alabama vs. Air Force (5:30pm ET, Campus Insiders)
Who? This game has literally nothing appealing to it. For a bowl game on December 30, this is the bottom of the barrel.
I guess you root for South Alabama because of Air Force. Honestly, though, it doesn't even matter, There'll be 500 people watching this game and none of them will be Notre Dame fans. Find something better to do like watch a movie. If you're watching Campus Insiders for a bowl game after Christmas you must be real bored.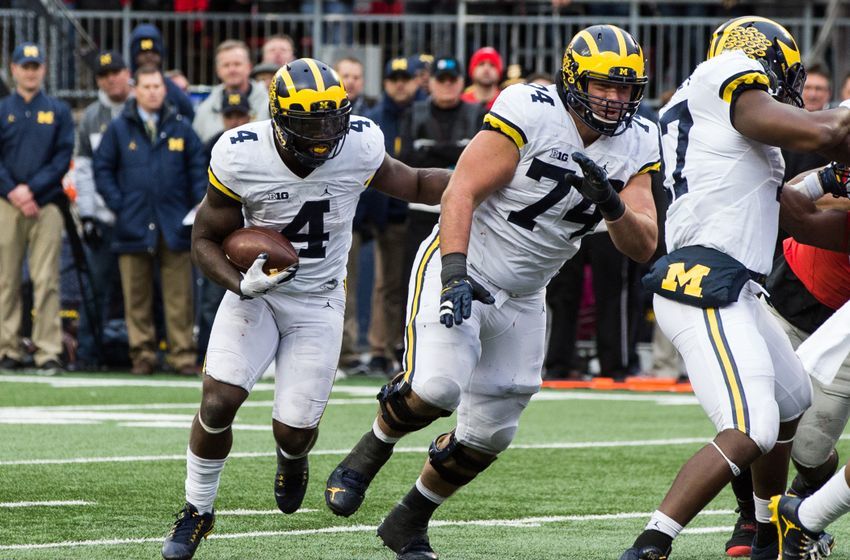 Capital One Orange Bowl:
No. 6 Michigan vs. No. 11 Florida State (8pm ET, ESPN)
This is the second-biggest headache for all Notre Dame fans during the bowl season. If you consider yourself a Irish fan, wyou don't even want to watch Michigan and Florida State.
If you're looking for a team to root for, you pick Florida State. But even cheering for the Seminoles is considered a sin in the book of Notre Dame fandom.
It was enjoyable watching Michigan lose to Ohio State and be eliminated from the College Football Playoff. But could the bowl committee make Irish fan's lives any less enjoyable during the Orange Bowl? It isn;t like you don't want to watch this game. It's the first major bowl of the season and everyone will tune in. Just crack a beer and try not to break anything.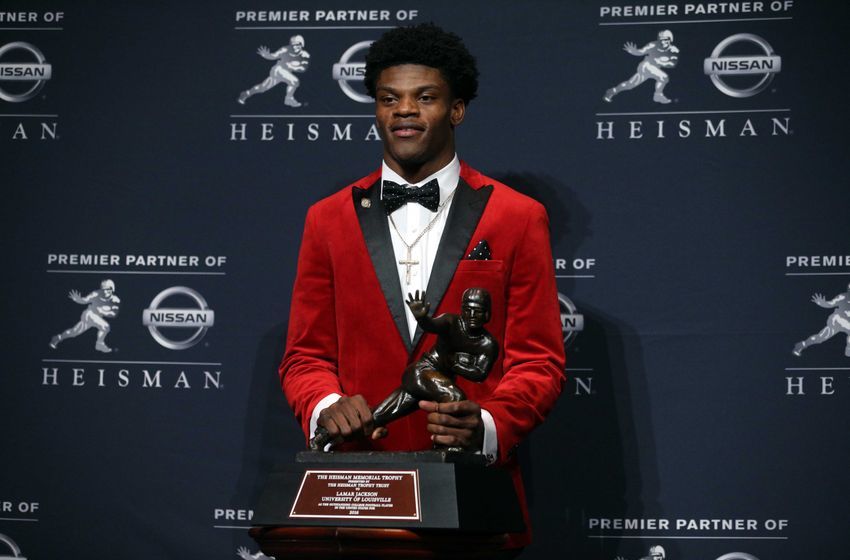 Buffalo Wild Wings Citrus Bowl:
No. 20 LSU vs. No. 13 Louisville (11am ET, ABC)
This game will feature two of the best players in college football. The 2016 Heisman Trophy winner, Lamar Jackson, will hope to win a game that win decide how his offseason goes. If Louisville wins this game, critics will stay quiet and let him prepare for next year. If they lose, every hater in the country will crawl out from under their rock and say he "couldn't even win a bowl game."
Leonard Fournette may not suit up in his last game for the Tigers. It's understandable why he wants to play it safe and head into the NFL draft healthy. After watching Jaylen Smith drop into the second-round last year, it's understandable that he wants to be cautious.
Open up your New Year's Eve with a bang. This game should be one of the best. Don't even worry about picking a side, although some Irish fans will likely choose to root for Louisville, just enjoy the game.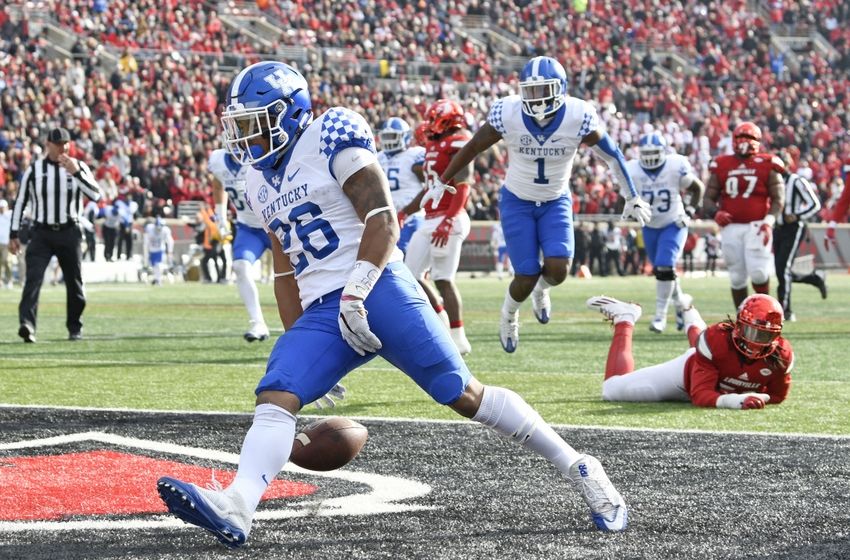 TaxSlayer Bowl:
Georgia Tech vs. Kentucky (11am ET, ESPN)
The would have aleena  good game to watch if it was before the 25th. But unfortunately, it's the same day and same time as the Citrus Bowl. It stinks if you're a Georgia tech or Kentucky fan, because you'll miss a quality matchup in LSU and Louisville.
If you choose to watch this game over the Citrus Bowl than maybe you shouldn't be reading this article. This game will be a good head-to-head game, but nothing more than a commercial filler.
When you have to pick what you're going to watch, pick the Citrus Bowl. Don't be the person who can't talk about how exciting the game was because you chose to watch the Taxslayer Bowl.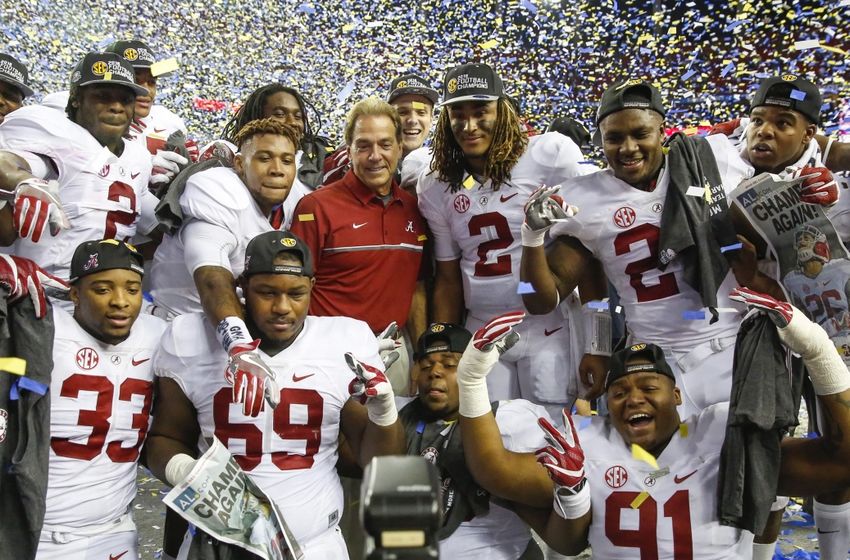 College Football Playoff semifinal at the Chick-fil-A Peach Bowl:
 No. 4 Washington vs. No. 1 Alabama (3pm ET, ESPN)
Are you crazy? Alabama is the last team anyone wants to play. They're head over hee;s above the rest of the NCAA and don't look like they're going to slow down.
That being said, go Huskies! The last team anyone wants to see win the National Championship is Alabama. No matter how lop sided this game is, we all root for Washington together. It isn't like we'll be disappoint when the Crimson Tide win by 20 points.
There's one team everyone in college football can agree to cheer against – Alabama. Here's to hoping Jake Browning and the Washington Huskies can find some miracle and beat the unbeatable.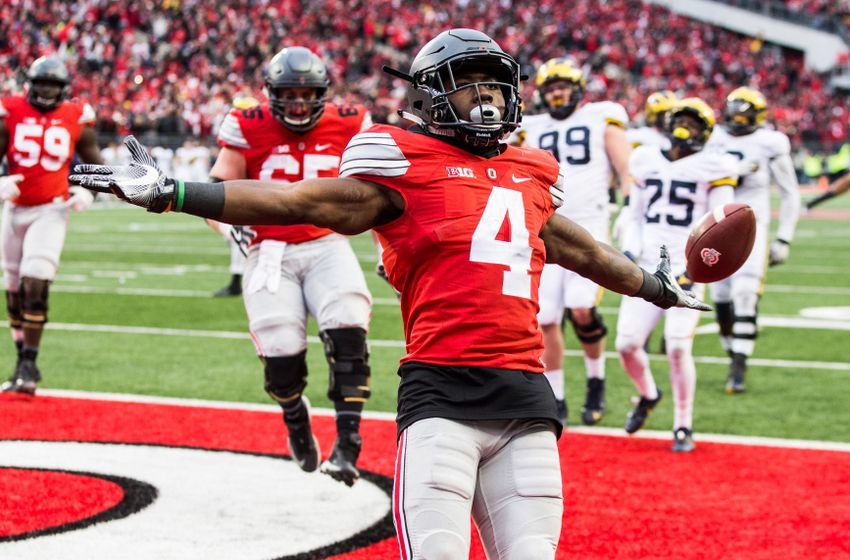 College Football Playoff semifinal at the PlayStation Fiesta Bowl:
No. 3 Ohio State vs. No. 2 Clemson (7pm ET, ESPN)
Clemson? It's clear that Ohio State has the history with Notre Dame, but do we really want a rematch from last season? This game is hard because no one wants to see Clemson get destroyed in the National Championship, but no one wants Ohio State to win.
That doesn't mean the Buckeyes will bet Labama. No matter who the Crimson Tide play they're going to win. But it's hard to say it wouldn't be enjoyable watching Ohio State lose in humiliating fashion.
Notre Dame fans, I'm sorry for how hard this is. It shouldn't be difficult to say root for Clemson, but the final outcome for them isn't going to be pretty. You're basically hoping that Ohio State or Clemson wins one game to get embarrassed in the BCS National Championship.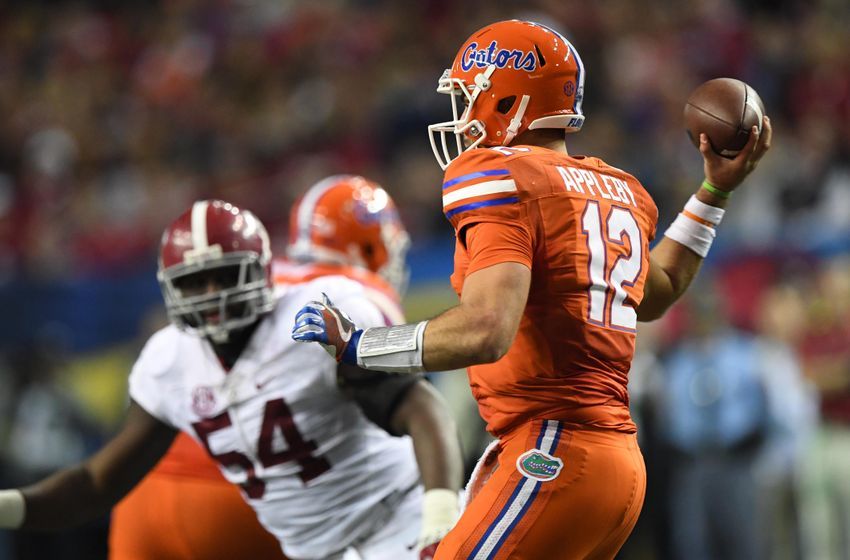 Outback Bowl:
No. 17 Florida vs. Iowa (1pm ET, ABC)
Malik Zaire is likely heading to UNC next year, but nothing is for certain. Throughout the two week offseason Notre Dame has had so far, reports of Zaire and Brian Kelly possibly going to the Swamp.
There's still a lot of time left before next season. It doesn;t like look it will happen, but if Florida has a bad bowl game, they could move on from Jim McElwain. In another scenario, McElwain could pull off a very impressive bowl victory and possibly find himself coaching another team next season.
Florida is the team to watch in this game. After an blowout SEC Championship, Florida could quietly be thinking of a few changes this offseason. But again, this is all speculation.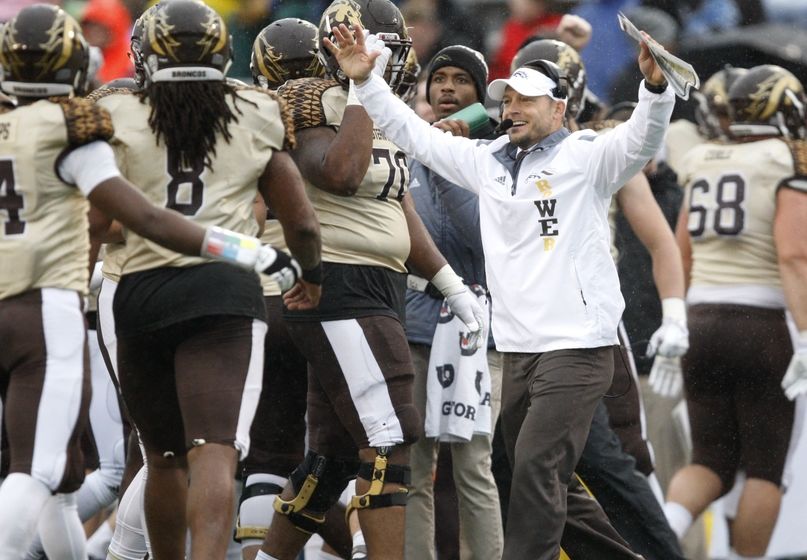 Goodyear Cotton Bowl Classic:
No. 15 Western Michigan vs. No. 8 Wisconsin (1pm ET, ESPN)
Who the heck doesn't love Western Michigan this season? They're the breakout team of the year and definitely deserve to be in this game.
On top of that, their head coach P.J. Fleck is still the hottest coach on the market. And we all know the hopeful Brian Kelly haters out there are hoping he somehow ends up in South Bend.
This will be Western Michigan's toughest match of the year. Wisconsin has been right ousdie the top teams in the country all season. If it wasn't for an epic comeback by Penn State, they could've ended up in the top four.
Tune into this game just to see Western Michigan and Fleck compete against a top 10 team. It's hard to root against the underdog. It'll be a great feeling watching them claim a Cotton Bowl win.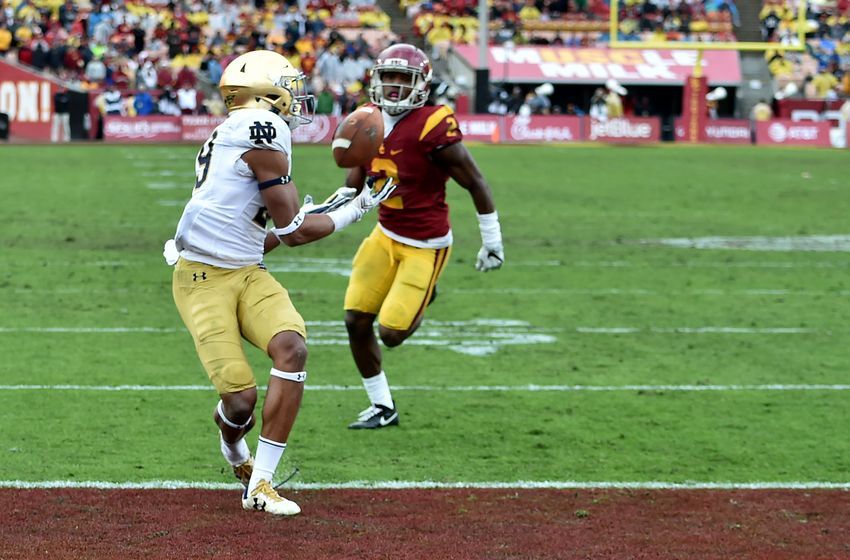 Rose Bowl Game Presented by Northwestern Mutual:
No. 9 USC vs. No. 5 Penn State (5pm ET, ESPN)
Wow, this is tough. There isn't a bowl more anti-Notre Dame than this one. The second-biggest bowl game of the season will feature two of Notre Dame's longest rivals, USC and Penn State.
You're going to want to watch this game. Everyone is going to want to watch this game, it's the Rose Bowl. But man, this one is hard for Irish fans. You can't pick a team to win, you just hope for a good game and maybe a few big hits. Besides that, you're stuck between a rock and a hard place.
Watch this game with a group of people. That way, if one of these teams begins to pull away, you can distract yourself. A close game is tolerable, but if USC or Penn State blows out the other team, it's just a game that's going to get you angry.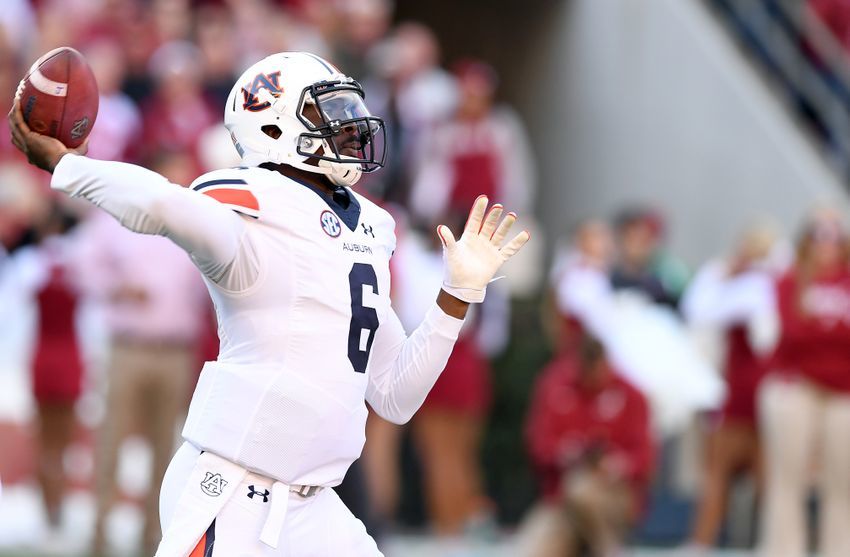 Allstate Sugar Bowl:
No. 14 Auburn vs. No. 7 Oklahoma (8:30pm, ESPN)
They may not be enemies, but it's always nice to see Oklahoma lose. Because of that, Fighting Irish fans are advised to cheer on Auburn in this one.
Auburn has taken the hearts of many college football fans over the years. It seems that if any team will beat Alabama, it's going to be Auburn. Therefore, they are the unsung hero of college football and we thank them.
The Tigers have earned the respect from myself and many other college fans. Root for them because they've earned it. When you can ruin the team all college football fans, coaches, players, and programs as a whole despise, you've earned the support of everyone for one gam. To end the 2016 bowl season, cheer on Auburn. Then, get back to crazed Fighitng Irish fandom.
More from Slap the Sign
This article originally appeared on
---
---