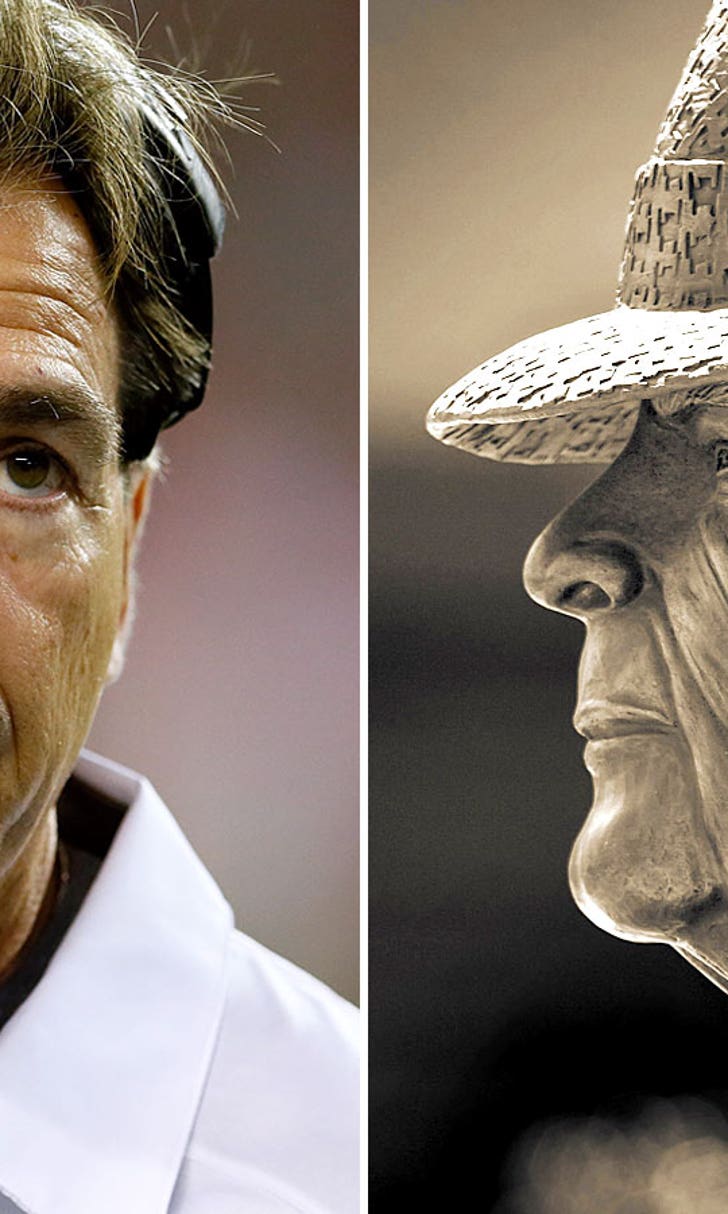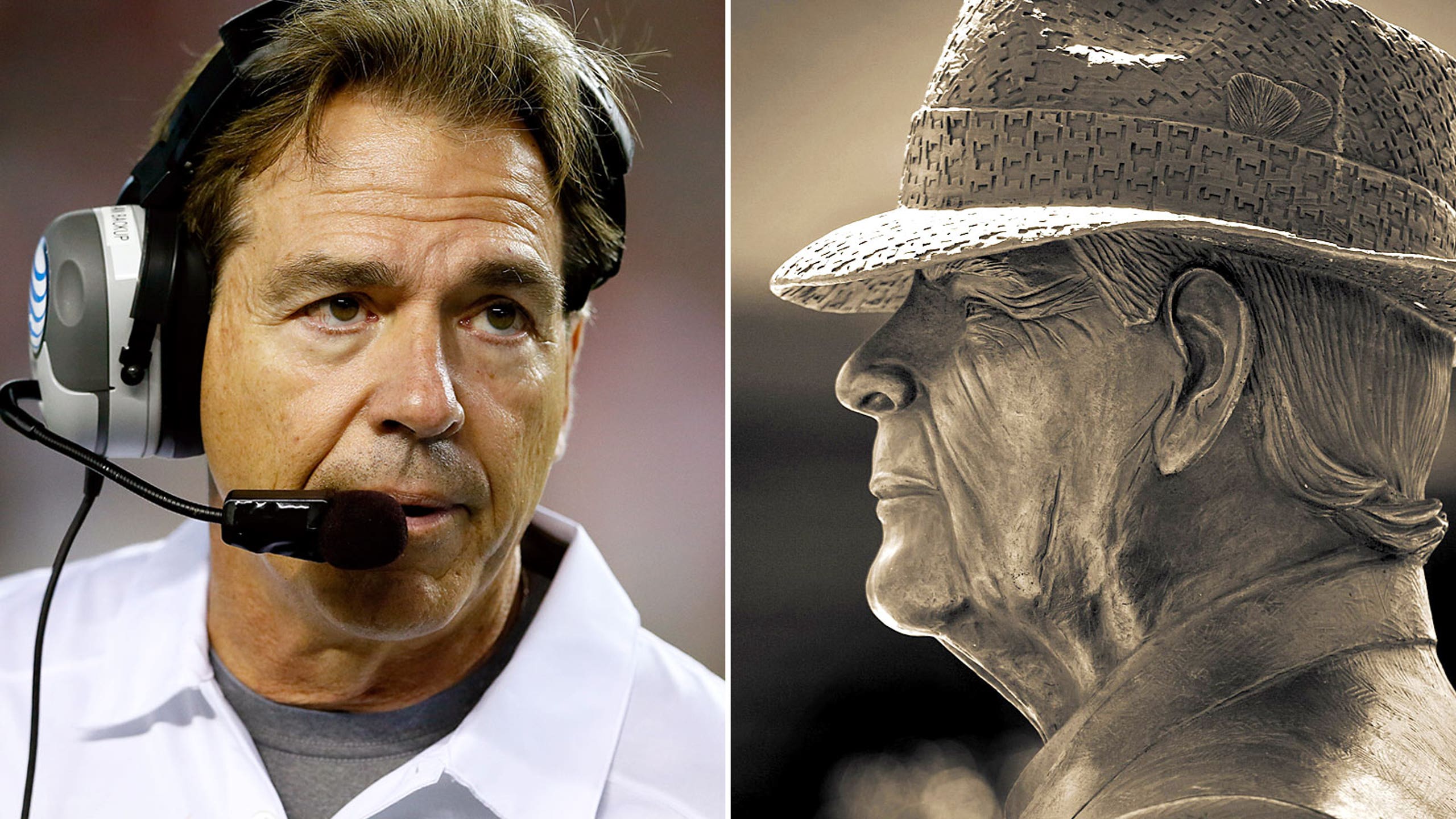 Nick Saban still trails Bear Bryant as the best coach of all time
BY Marcus Hartman • January 12, 2016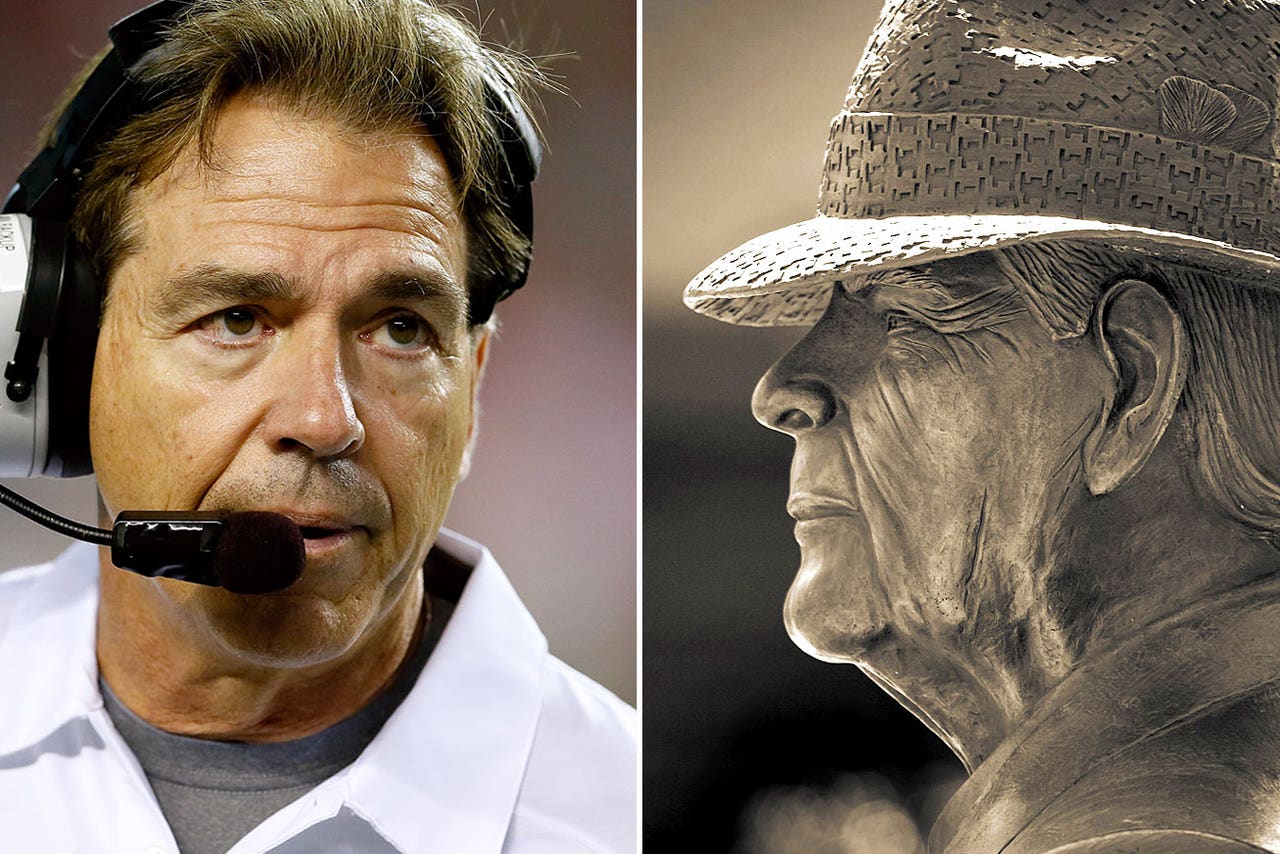 Nick Saban added national championship No. 5 to his collection with Alabama's 45-40 win over Clemson on Monday night, so we can't help but ask: Is the current Alabama head coach the best of all time? 
Or is it still one of his predecessors with the Crimson Tide, Paul "Bear" Bryant? 
Hold onto your houndstooth hats: We're about to take a closer look. 
There's no denying Saban has accomplished a great deal in only nine seasons in Tuscaloosa. 
Aside from the four times he's won it all (he also won one national title at LSU in 2003), he also has four SEC championships at Alabama (and two more with the Tigers).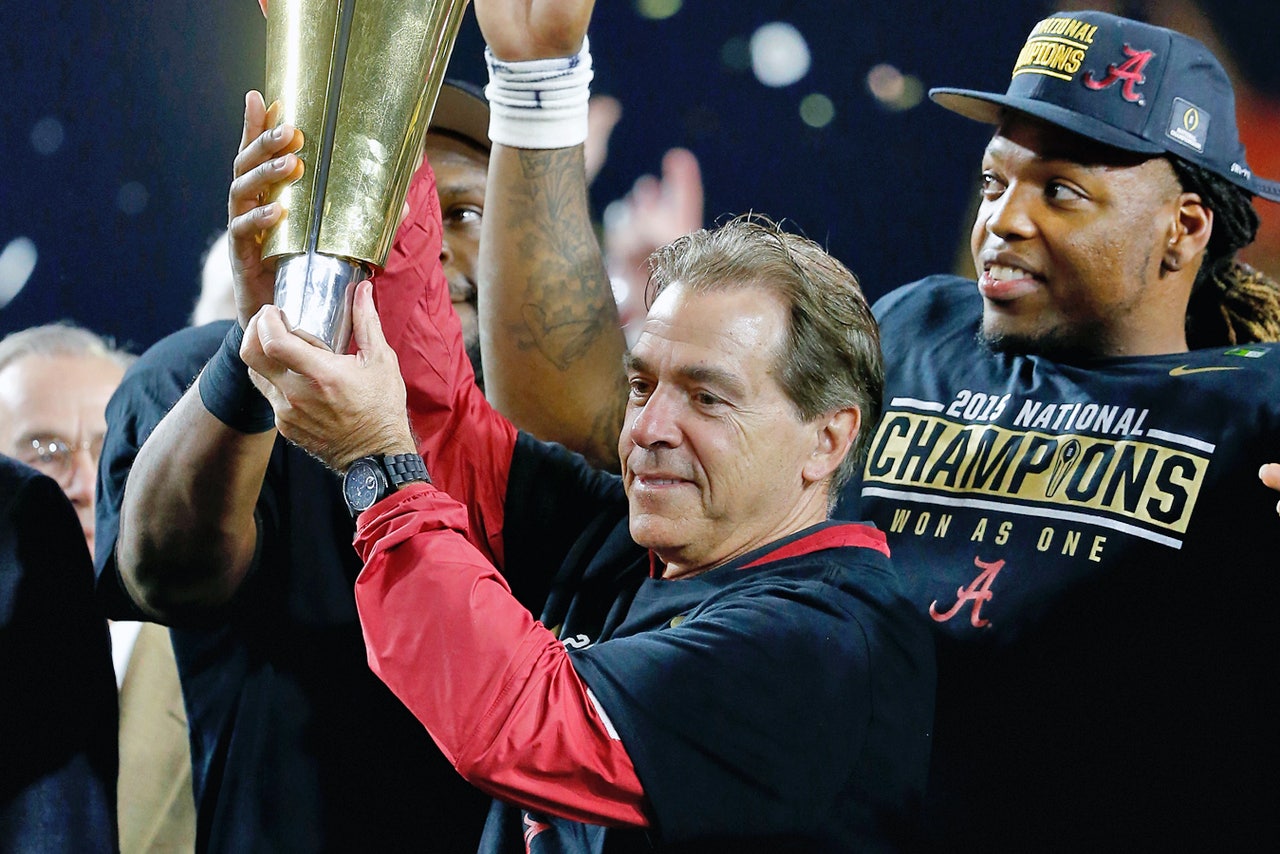 Nick Saban raises his fifth national championship trophy.
Saban has 100 wins with the Crimson Tide (plus five vacated victories), and he seems like a good bet to hit 200 career wins next season. The victory over Clemson was No. 191 counting stints in Tuscaloosa, Baton Rouge and at Michigan State and Toledo. 
Urban Meyer closed some space last season when Ohio State knocked Alabama out of the first College Football Playoff and went on to win it, but the Buckeyes' head coach is again two titles behind Saban after Monday night. 
If we're looking back, it only makes sense to settle on Bryant as a measuring stick -- and it looks like Saban has more work to do. 
A former Alabama player, Bryant (like Saban) won an SEC title somewhere else (Kentucky) before arriving in Tuscaloosa in 1958. 
The Bear went on to win it all six times before he retired after the 1982 season. He added 13 SEC championships at Alabama, and he retired as the all-time leader in wins at the Division I level with 323. 
The eras have changed, no doubt, but some stamps of greatness stand the test of time.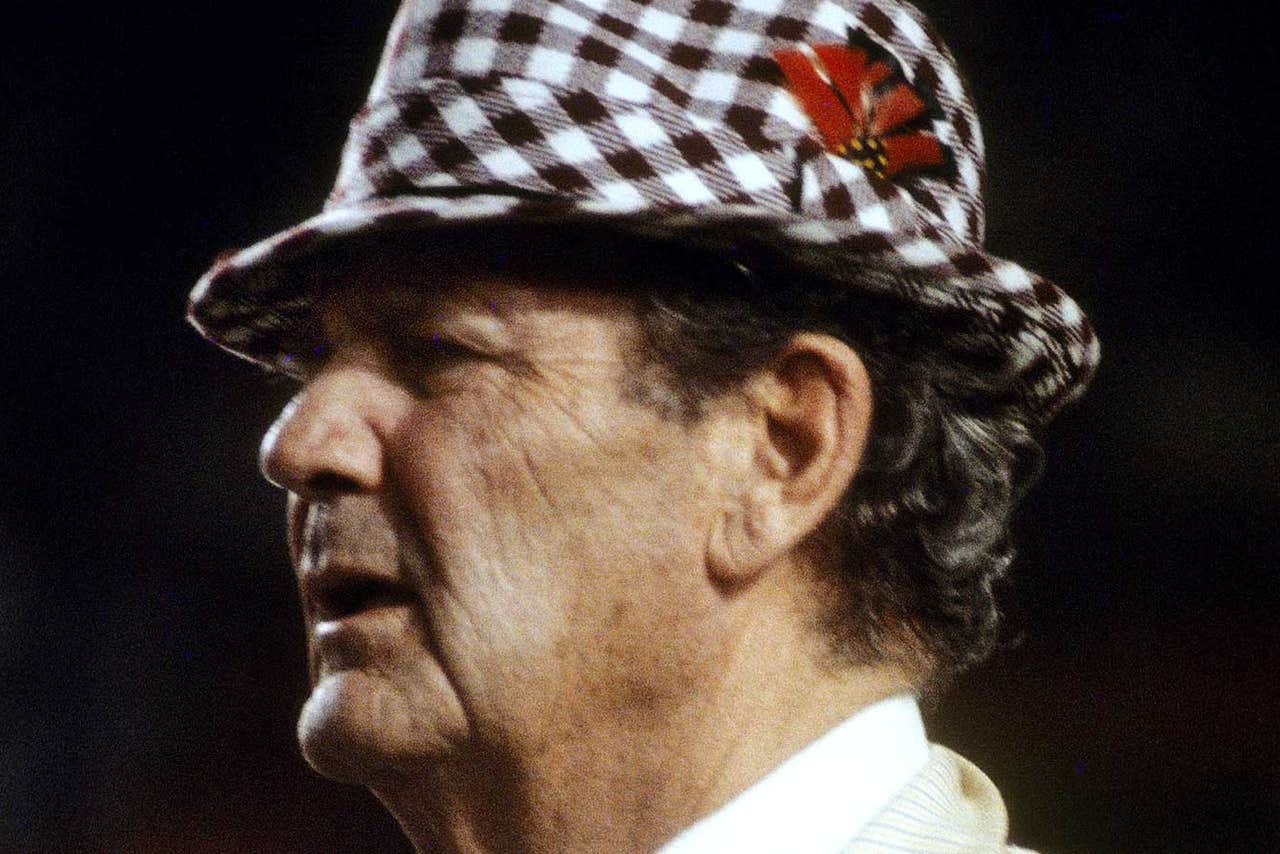 Bear Bryant still has one more national championship and a bunch more wins than Saban.
Saban faces nearly impossible expectations as the head coach of the Crimson Tide, and much of that is a direct result of what Bryant did in his 25 seasons in Tuscaloosa. Not only is the late legend still one national championship ahead of Saban, he has 132 more wins at Alabama despite playing in an era when the season was generally shorter. 
And then consider this: More than 30 years after he retired, Bryant still owns more than 25 percent of the games ever won by a coach at Alabama. 
That's a legacy that's tough to top. 
While it is no doubt fair to argue about which era -- Bryant's or Saban's -- is harder to build a dominant champion, there's also one more factor working in the Bear's favor: He did it twice.
While Bryant's first three titles came in the early '60s, he also won one in the early '70s before adding two more at the end of that decade. That's a long time at the top. 
The good news for Saban? He's still got plenty of time to overtake Bryant. While he's probably not going to spend 25 years at the helm, his program doesn't look close to ready to start slowing down. 
As the 12-game winning streak to close the season showed, Saban's dynasty is far from dead. 
It's just not Bryant's, yet.
---
---