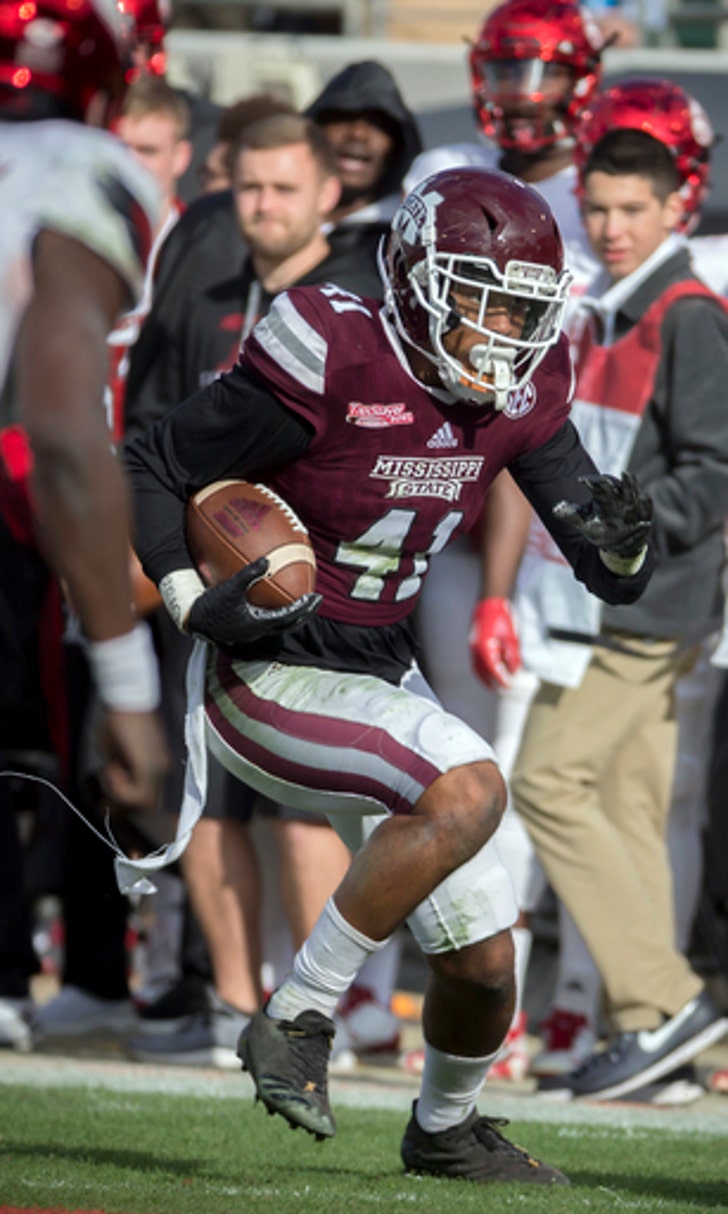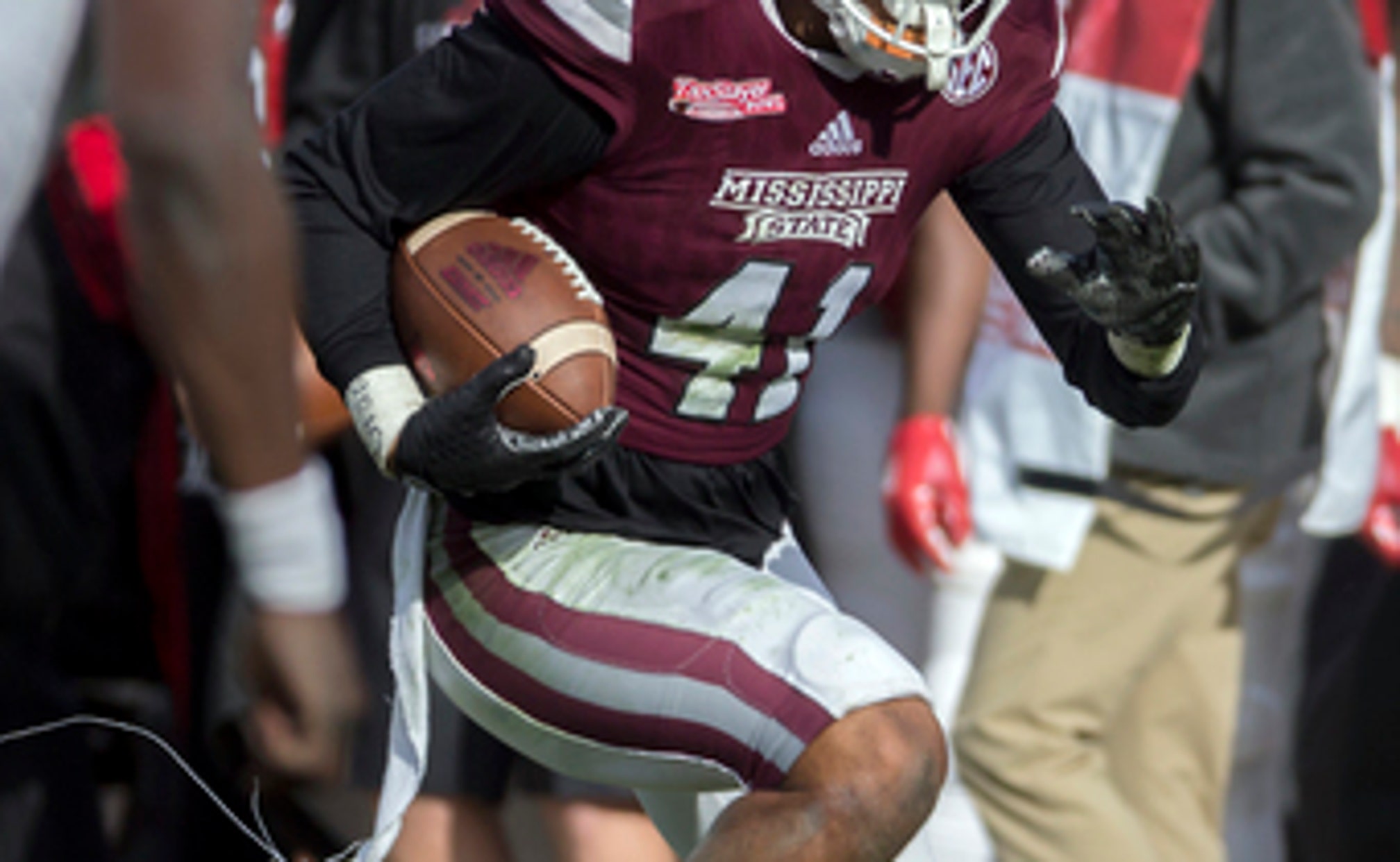 Mississippi St earns bowl win, focuses on '18 with Moorhead
BY AP • December 31, 2017
Mississippi State enjoyed nearly a decade of stability and success under former coach Dan Mullen, who left the program last month to take Florida's head coaching job.
Mullen moving elsewhere was jarring for the 24th-ranked Bulldogs, but Saturday's impressive win over Louisville in the TaxSlayer Bowl provides some proof that the good times might not be over in Starkville.
Mississippi State finished its season with a 9-4 record after beating Louisville 31-27 in Jacksonville, Florida. Mark McLaurin had three interceptions and freshman quarterback Keytaon Thompson - who was making his first career start in place of the injured Nick Fitzgerald - ran for 147 yards and three touchdowns.
It was a satisfying, emotional win for interim coach Greg Knox and his players, who were thrown into limbo when Mullen left for Florida.
''The last three, four weeks we've been together, it's been a tough time for everyone,'' Knox said. ''A lot of emotions. You're talking about 120-something guys, and everybody is hearing things differently. Coaches, I'm holding together the staff, holding together the team. So it's a lot of emotions involved.''
Now the Bulldogs can focus on the process of continuing to build under new coach Joe Moorhead, who was hired two days after Mullen's departure but didn't coach in the bowl game.
The 44-year-old Moorhead was the offensive coordinator at Penn State under James Franklin and is seen as an up-and-coming offensive mind - much as Mullen was when Mississippi State hired him in 2008.
Moorhead inherits a talented roster that will have plenty of veterans in 2018. Fitzgerald is expected to return and be fully recovered from a broken ankle he suffered against Ole Miss in the Egg Bowl. He threw for 1,782 yards and 15 touchdowns while also running for 984 yards and 14 touchdowns in 2017.
Thompson's performance in the TaxSlayer Bowl shows that Mississippi State should be good at quarterback in the future as well. The Bulldogs feel confident about most of their roster with the majority of starters returning in `18.
Moorhead has already made it clear that he doesn't view Mississippi State as a program that needs to be rebuilt. The Bulldogs have played in bowl games eight straight years.
''This wasn't a job where we had to go in, bulldoze the house, dig up the foundation, pour the foundation and put the walls back up,'' Moorhead said at his introductory news conference.
''That's not the case for this job. Coach Mullen and his staff did a fantastic job. The foundation is laid; the walls are up.
''We just have to make sure we add to it.''
The next step for the Bulldogs would be a Southeastern Conference western division championship. That's a tough task in a division that includes Alabama, Auburn, LSU and Texas A&M, but the Bulldogs have become much more relevant over the past several years.
''Our goal here is not to just maintain this program,'' Moorhead said. ''It's not to insult these guys or this school or this state with low expectations. We're going to do everything we can to bring an SEC championship home and be a program that competes for a national championship on a yearly basis.''
---
More AP college football: http://collegefootball.ap.org and http://www.twitter.com/AP-Top25 .
---
---