Alabama Crimson Tide
Alabama Crimson Tide
Leading men: Ohio St's Elflein, Clemson's Boulware show way
Updated
Mar. 5, 2020 12:03 a.m. ET

SCOTTSDALE, Ariz. (AP) Coaches often talk about how the best teams have players who take ownership and convey their messages as well as they do.
Ohio State center Pat Elflein and Clemson linebacker Ben Boulware are those types of players. The No. 2 Buckeyes (11-1) and No. 3 Tigers (12-1) meet Saturday in the Fiesta Bowl semifinal at University of Phoenix Stadium and it is likely seniors Elflein and Boulware will run into each other a few times. For one, it will be his last game. For the other, it will be on to Tampa, Florida, to play for the College Football Playoff championship.
They will definitely be missed when they are gone.
''I don't even want to think about that right now,'' Ohio State offensive coordinator Ed Warinner said Tuesday about Elflein. It could very well have been Clemson defensive coordinator Brent Venables talking about Boulware, too.
Elflein is a born Buckeye from Pickerington, Ohio, but it took a while from him to get the scholarship offer Ohio State. He committed when Jim Tressel was Ohio State coach, but ended up playing for Urban Meyer. Elflein redshirted as a freshman with a foot injury and his first major playing time came in 2013 against Michigan. He has become a fixture on the Buckeyes' offensive line since, starting at guard the last two seasons and then moving to center this year and becoming an All-American.
Most of the dominant players who helped Ohio State go 26-2 with a national championship the last two seasons have moved on to the NFL. The 2016 Buckeyes were in reload mode with a bevy of new faces stepping into starting roles, including three offensive linemen who had had some ups and downs.
''Pat was always a leader in his work ethic by example and doing things the right way,'' Warinner said. ''And then he took over that last piece, which was the leadership of running the offensive line prior to the snap as the center and then the vocal leadership of just making sure that things get taken care of the way they need to.''
Elflein said he decided before the Fiesta Bowl victory against Notre Dame last season that he would return for one more year. Knowing the cast around him would be very different, he took on the task of working with the younger players immediately.
''Not just this season, but you do it the whole offseason,'' he said. ''Those guys transitioning into guys who've never played into guys we're depending on and it starts in the offseason, spring ball and summer workouts and camp trying to help them make that transition. Make it smooth to the point where we can rely on them to go win a game.''
Boulware was in a similar situation for Clemson, the only returning starter at linebacker and one of only three defensive players who were listed at the top of the depth chart for the Tigers when they faced Alabama in last season's national championship game.
If Elflein comes off as the typical heady and low-key offensive lineman, Boulware is right from linebacker central casting: Intense, tough and a little wild-looking, with a bushy red beard that has not been trimmed since the loss to Alabama. He is the guy at practice who keeps everybody else in line.
''He's a hard, in-your-face leader,'' Clemson defensive tackle Christian Wilkins said. ''Ben's not afraid to be the bad guy. But you need that a guy who will hold you accountable. You can only hear it so much from a coach before it's like, all right. It's good when you get a player's perspective.''
Boulware is also the player who is the most frequent target of Venables' tirades - because the coach knows he can take it and send a message to everybody else.
''I think he just realizes that if people see him cussing me out they'll be like, `Oh god, he's going to cuss out Ben, he's going to kill me,''' Boulware said. ''That goes into the competitive nature of both of us. Definitely two alpha males butting heads. It's all constructive though. He knows what I want. I know what he wants.''
Like Elflein, Boulware, from Anderson, South Carolina, wanted to stay home for college, but Clemson did not call for a while. Venables said Boulware was the only player he ever remembers being ticked off when offered a scholarship.
''Absolutely,'' said Boulware, who leads the Tigers in tackles with 114. ''I felt like I should have been offered before he even got there. It kind of made me who I am today. I left that chip on my shoulder.''
The Fiesta Bowl could be decided by how well Ohio State's running game (ranked ninth in the nation at 258 yards per game) does against a Clemson run defense that has been susceptible to giving up big runs (16 of 20 or more yards). How often Elflein and his linemates can knock back Boulware is one of the keys to determining which senior gets to play one more college game.
----
Follow Ralph D. Russo at www.Twitter.com/ralphDrussoAP
----
More college football coverage at http://collegefootball.ap.org/
---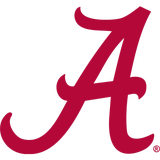 Get more from Alabama Crimson Tide
Follow your favorites to get information about games, news and more
---