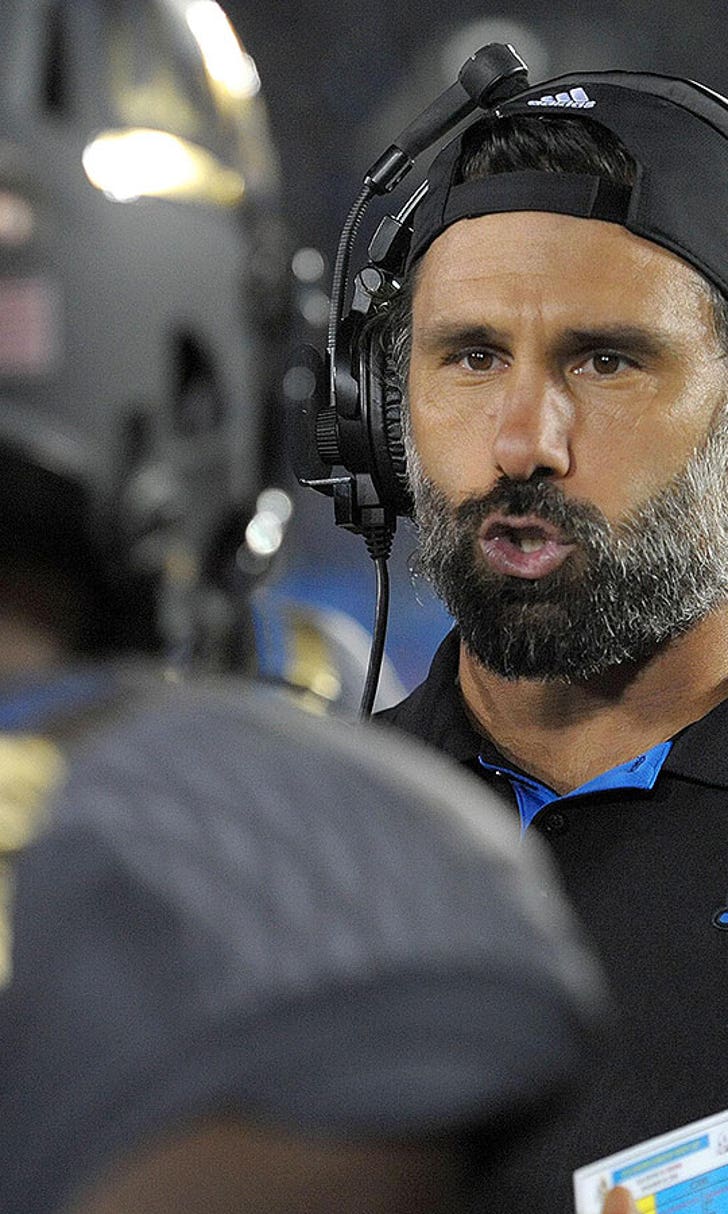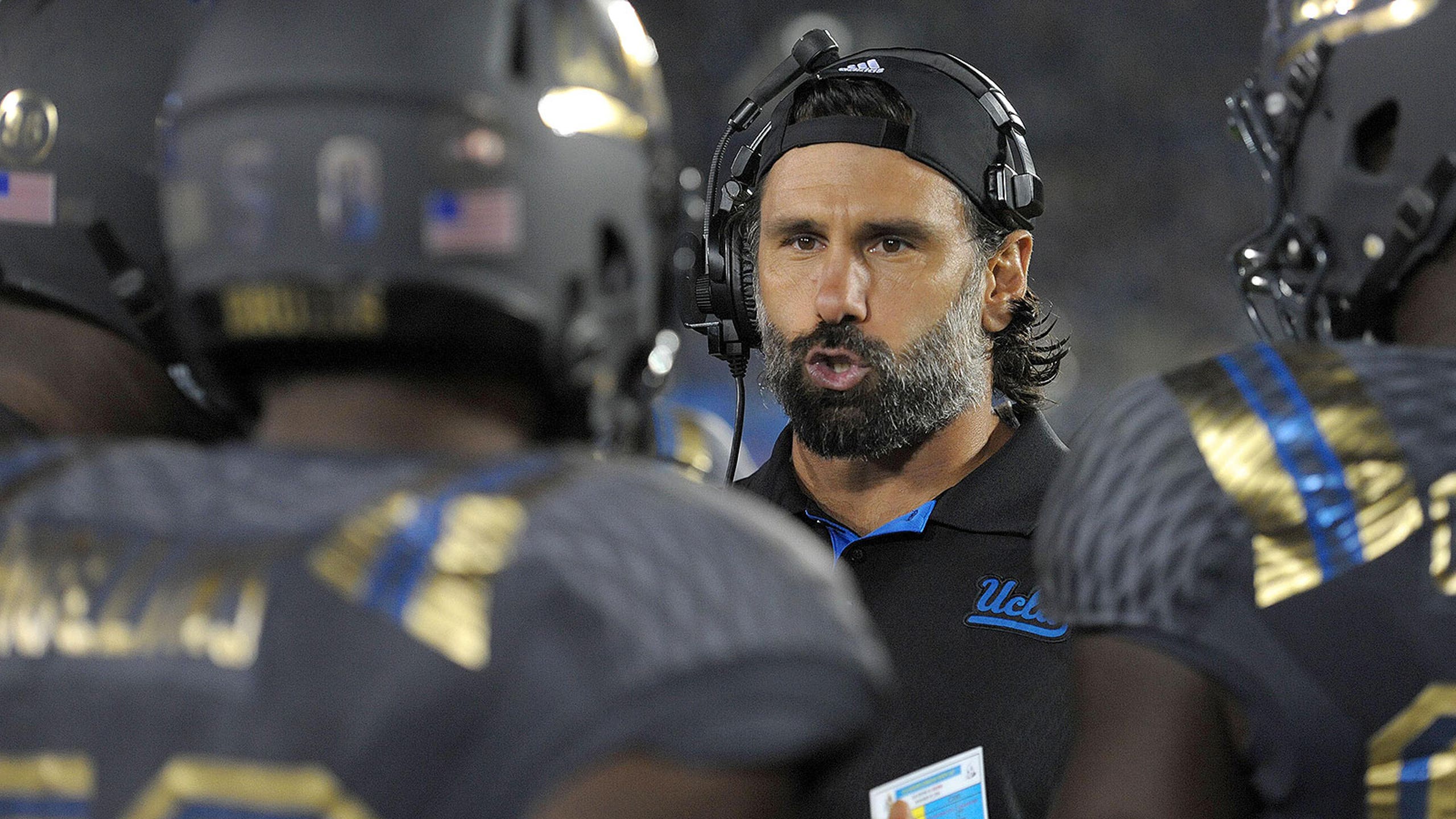 LB picks UCLA on TV but doesn't sign after FOX report about coach
BY foxsports • February 4, 2015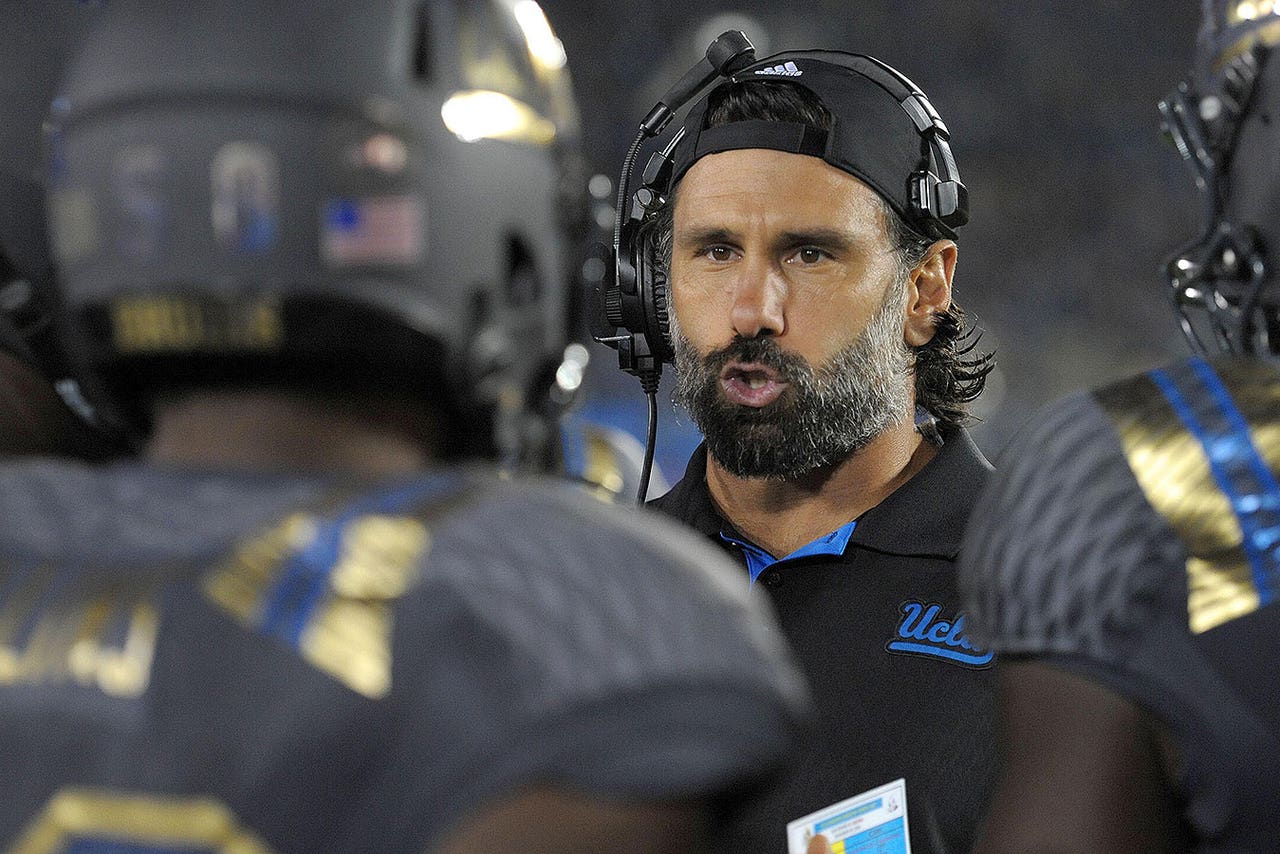 Lost amid the delirium of watching teenagers put on a hat, flash receiving gloves or produce their own video to tell the world where they will attend college is the key component of National Signing Day -- the signing part.
And on Wednesday, that little detail could leave a lot of people in Los Angeles steaming, and perhaps give the good folks of Athens, Ga., reason to party.
Roquan Smith, a four-star linebacker -- and Scout.com's No. 1-ranked middle linebacker -- out of Macon, Ga., began the day with his own televised news conference, and flashed those blue and gold gloves to tell the world he was going to be a UCLA Bruin.
The fans in Westwood were ecstatic, and Jim Mora was on his way to building one of the nation's top classes.
#UCLA gets LB Roquan Smith now.. #Bruins putting together a heckuva class to go with the terrific skill guys to join the #1 QB Josh Rosen.

— Bruce Feldman (@BruceFeldmanCFB) February 4, 2015
Then that whole signing part came into play.
You see, the man who headed UCLA's recruitment of Smith was Bruins defensive coordinator Jeff Ulbrich. But shortly after Smith's announcement, FOX Sports NFL Insider Alex Marvez reported that Ulbrich had been hired by new Falcons head coach Dan Quinn to be the linebackers coach in Atlanta.
Word quickly trickled down to Smith, who reportedly was in the process of "finishing up the paperwork to send to UCLA." From there, this happened, per the Atlanta Journal-Constitution:
"So just as Roquan and his coach started finishing up the paperwork to send to UCLA, they noticed their cells were getting blown up by UGA's coaches.
"How about this for timing? There were reports surfacing that UCLA defensive coordinator Jeff Ulbrich was joining the Atlanta Falcons as a linebackers coach. Smith's relationship with Ulbrich was the reason he committed to UCLA over UGA.
"And that's why Smith, committed to UCLA but unsigned, remained unsure of his college plans on Wednesday afternoon."
The latest, from Smith's high school coach Larry Harold, is this, per the AJC:
"[Harold] told the AJC on Wednesday evening that Smith has re-opened his recruitment, and will take a couple of days to figure things out. 'He's going to open things up with his recruiting,' [Harold] said. 'It's pretty much UGA, Michigan, and Texas A&M -- and UCLA is still in it. Coach Ulbrich told him that he hasn't signed anything yet (with the Falcons), and that he hasn't made a decision. So I think they are still in it as well. We're going to sit back for a couple of days and see how this thing plays out.'
Here's how the world outside of Westwood responded to the news:
Hell of a recruiting class for UGA and there's still a chance to get Roquan Smith! Can't wait for next season. #CommittedToTheG

— Wilson Alexander (@Alexander_taGr8) February 5, 2015
If Roquan Smith chose #UCLA only because of one coach, he's missing the bigger picture.

— SMitch (@S_Mitch) February 5, 2015
Roquan Smith admits that coaching changes at #UCLA changes things. He is unlikely to send in a LOI tonight. My prediction is #UGA

— UGA Football Live (@UGAfootballLive) February 4, 2015
---
---