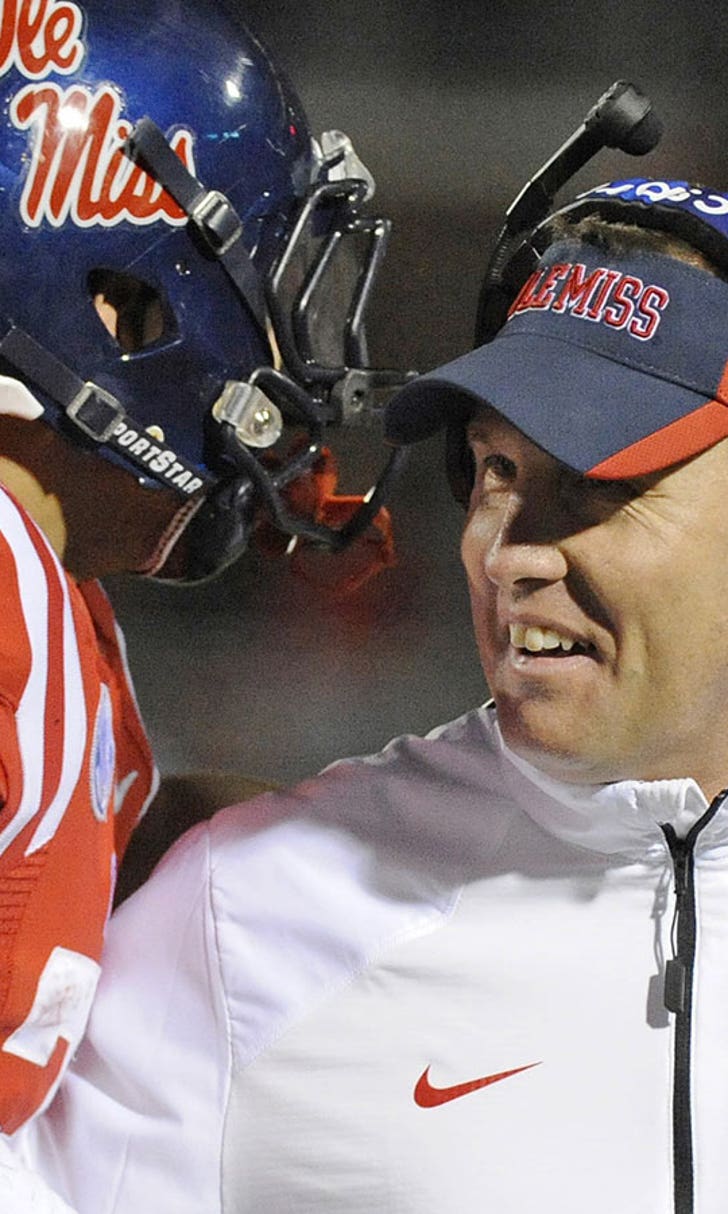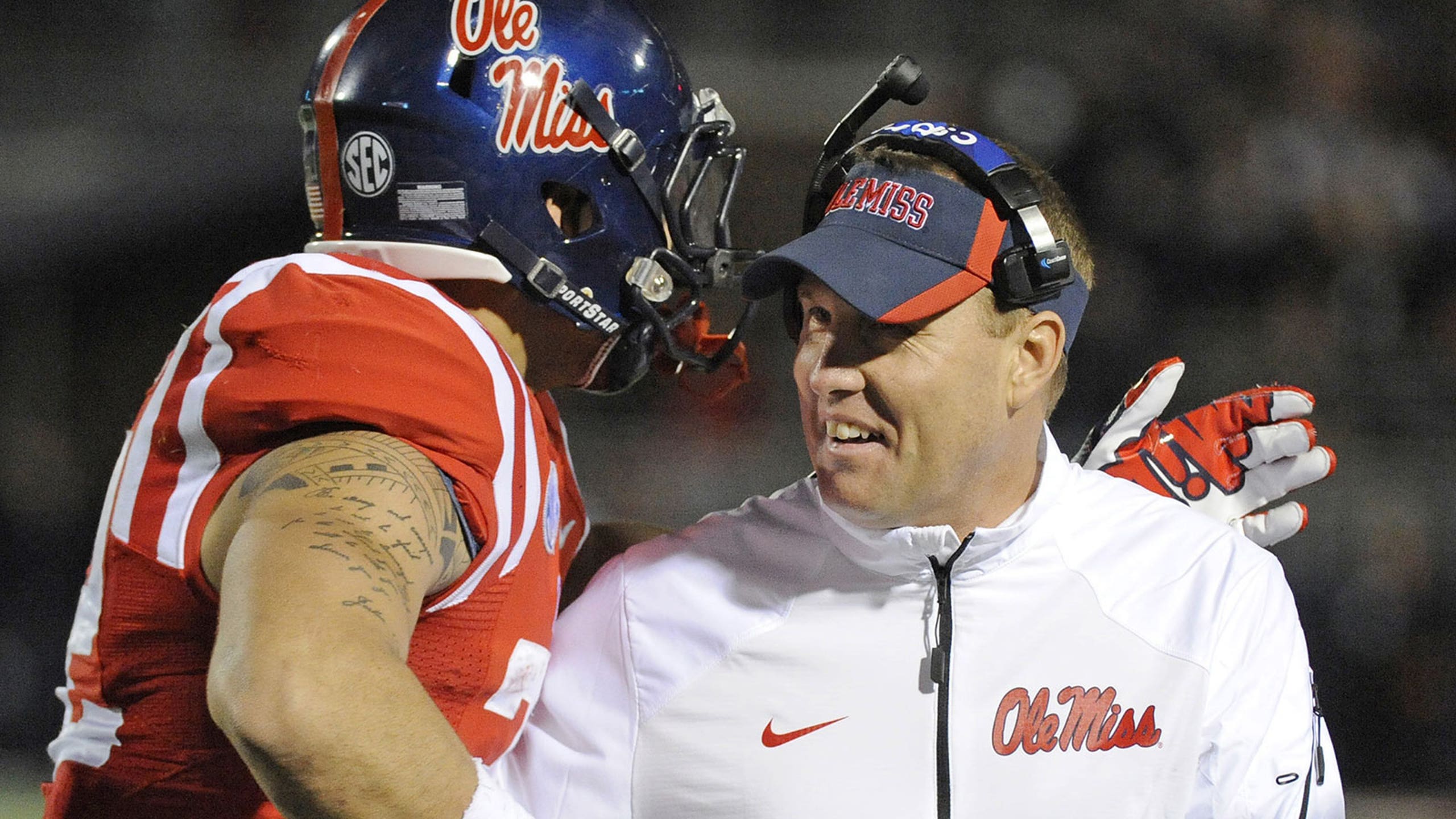 Freeze is keeping QB leader quiet for now
BY foxsports • August 19, 2015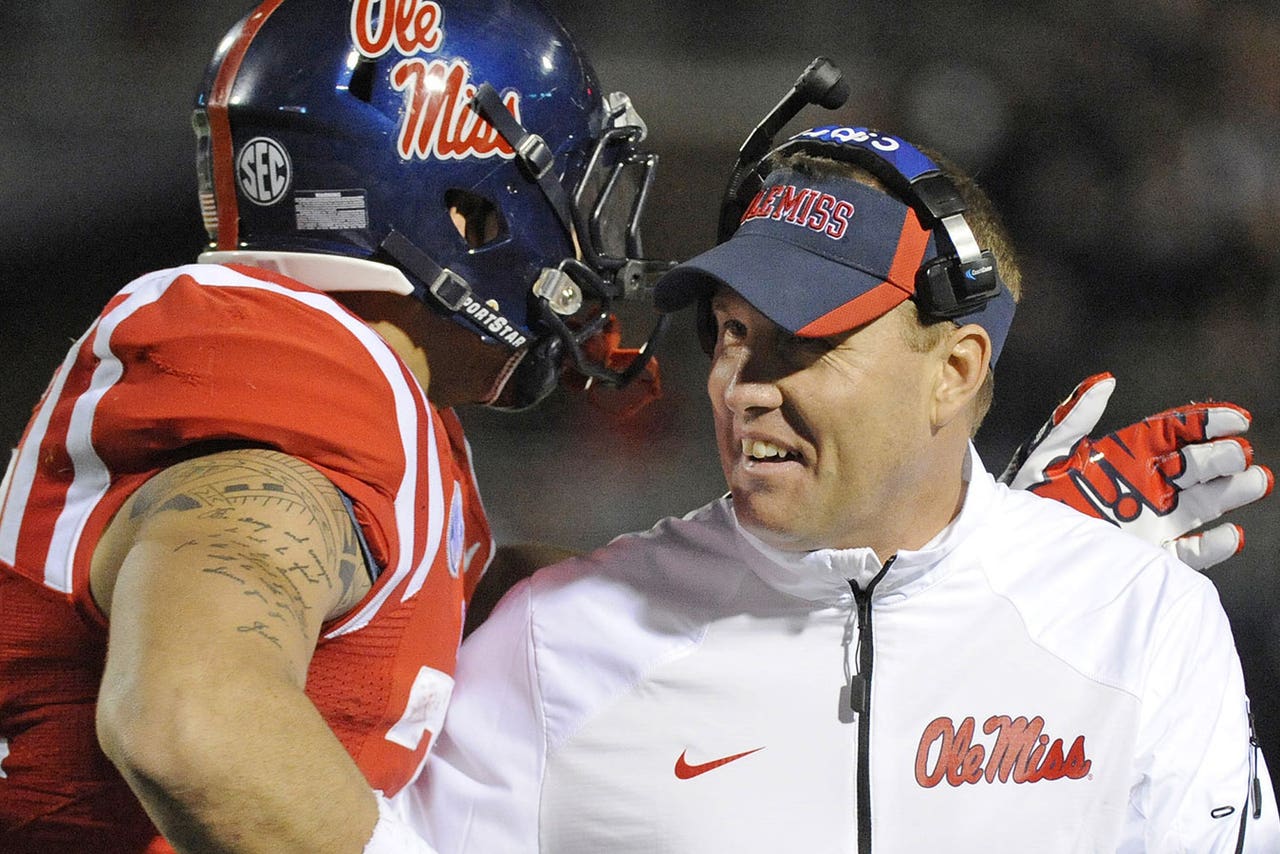 Sounds like one quarterback has emerged from the pack, and that quarterback is.... not be disclosed at the moment by Hugh Freeze. You didn't think the answer would be that easy did you? Freeze teased Rebel Nation with his latest comments regarding the quarterback competition, according to the Clarion Ledger. 
"I kind of have in my mind who's the leader right now," Freeze said without going into further details. "Right now I would say at earliest (I would name the starter) would be game week." 
The news is in contrast to comments Freeze made at SEC Media Days suggesting the team would let the competition play into the first two games of the season to determine the starter. Has one player separated himself from the pack?
Without saying the player's name, Freeze had this to say about the player on his mind. 
"Over the course of 12 practices, he's handled blitzes much better. That may be the ultimate (factor)," Freeze said. "That's one of the top things you have to look at in a quarterback is how does he handle that?
"Is that a time that the ball comes out carelessly or a time that you're setting the protections right and getting yourself protected to throw, standing in there taking a hit, taking care of the ball obviously and being efficient in moving the chains. Twelve practices I think I know who's done that better. I watch closely on the field."
Whoever Freeze names as the starter will have as many as three potential All-Americans to help him guide the offense down the field. Considering the talent surrounding the quarterback in Oxford this season, the starter had better be ready to get off to a fast start, as a daunting road trip to Alabama looms week three. Any indecisiveness could kill the Rebels odds of returning to Oxford with a W in that game. No pressure. 
(h/t Clarion Ledger)
---
---