College Football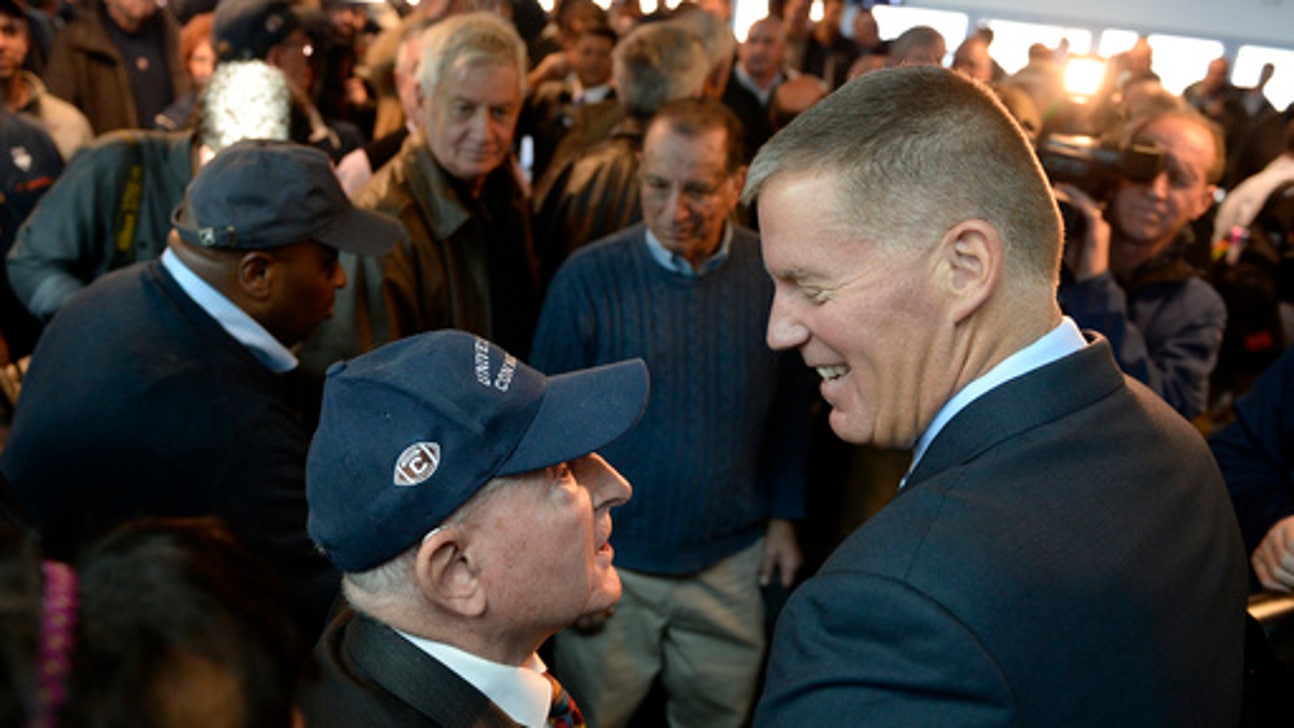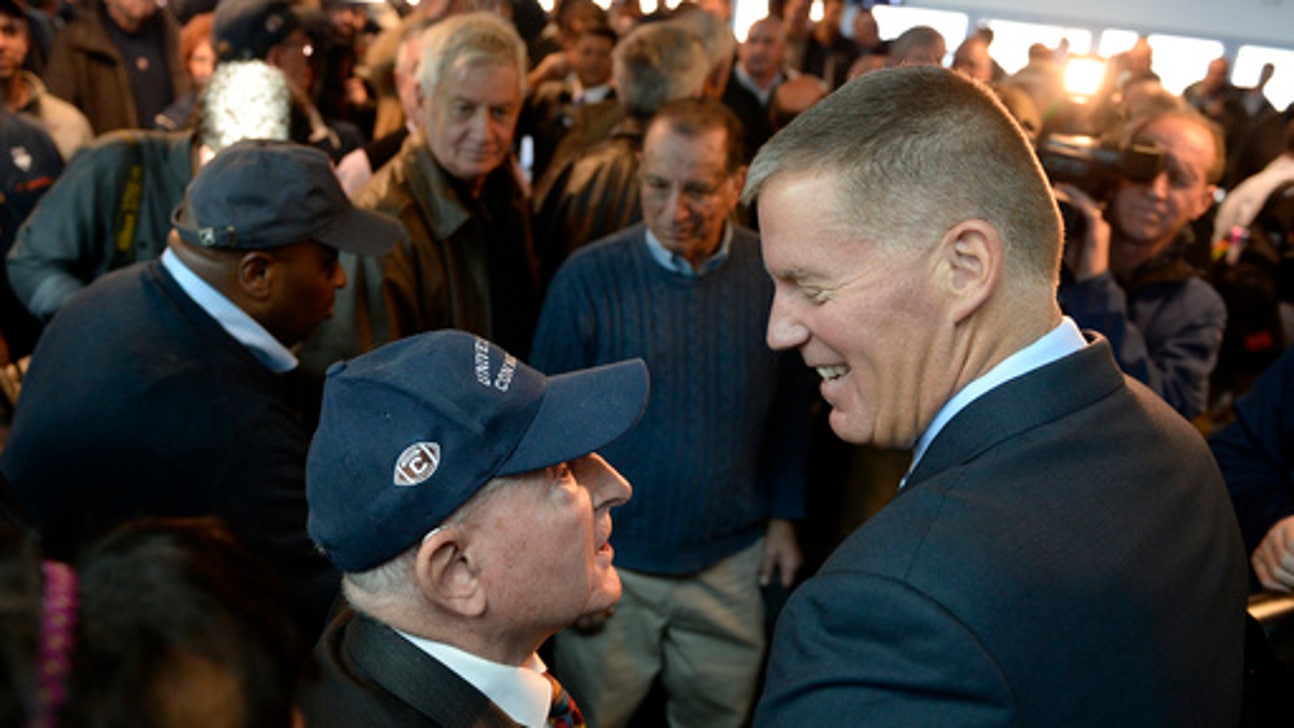 College Football
Edsall returns to coach UConn football
Updated
Mar. 4, 2020 10:27 p.m. ET

HARTFORD, Conn. (AP) Randy Edsall can go home again.
The most successful coach in UConn football history is returning to try and right the ship one more time. Edsall, 58, was introduced as the program's head coach Friday morning in front of several hundred fans along with past and current players.
Edsall agreed to a five-year contract with an annual base salary of $400,000 and additional compensations that would make it worth more than $1 million a year.
''It didn't take long once they asked me to the coach to say yes,'' Edsall said.
Edsall is the all-time leader in wins at UConn after going 74-70 with five bowl appearances in 12 seasons before departing for the University of Maryland following the 2011 Fiesta Bowl.
''Almost six years ago I made one of the worst decisions in terms of how I left the University of Connecticut,'' said Edsall, who did not speak to his players or fly back with the team following the loss to Oklahoma. ''That is something I have to live with and I've lived with. I'm not perfect. Everybody makes a mistake. I regret it.
''It's something that has weighed heavily on me over the years and I just hope that I will be able to earn the trust back from all the wonderful fans,'' Edsall said.
After going 3-9 and finishing last in the American Athletic Conference, UConn athletics director David Benedict decided to fire head coach Bob Diaco on Monday. By Wednesday, the Huskies found their new coach by dipping into their successful past.
''The one thing about coach Edsall is he's a known commodity to UConn,'' said Benedict, who was hired as the school's AD at the end of February. ''He's someone I reached out to when I first got here because I wanted to talk to the guy who had so much success here with football.''
Upon taking over the program in 1999, Edsall helped guide the Huskies from a I-AA school playing in the Atlantic-10 to a I-A independent and then a member of the Big East conference.
Due to conference realignment, the Huskies moved into the AAC in 2013 along with the other Big East football schools that did not move into another conference.
After a 2-4 start in 2015, Edsall was fired at Maryland and has spent the past year working for the Detroit Lions as its director of football research-special projects. In four-plus seasons at Maryland, Edsall went 22-34 and took the Terps to two bowls.
Since Edsall's departure from UConn, the program has posted six consecutive losing seasons while going 24-49. Edsall's replacement Paul Pasqualoni was fired after a 0-4 start in 2013 and went 10-18 in two-plus seasons.
Under Diaco, the Huskies were 11-26 in three seasons. Their best finish was 6-7 in 2015 when they went to the St. Petersburg Bowl and lost to Marshall 16-10.
Edsall takes over a program that finished last in the nation in offense and ended the year on a six-game losing streak. UConn is also no longer in a major football conference, with the AAC not being a part of the Power Five.
In addition to assembling a staff, Edsall will soon have to hit the recruiting trail with the dark period ending Jan. 11.
''I'm in the process of doing that,'' Edsall said about building a staff. ''Again it's one of those things you didn't think you were going to be a head coach, so the list that you had I have to go find it again.''
Edsall was expected to meet with the current UConn staff Wednesday afternoon and did not rule out retaining some of them.
---
More AP college football coverage: http://collegefootball.ap.org and http://twitter.com/AP-Top25
---
---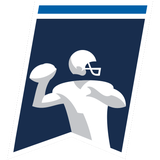 Get more from College Football
Follow your favorites to get information about games, news and more
---