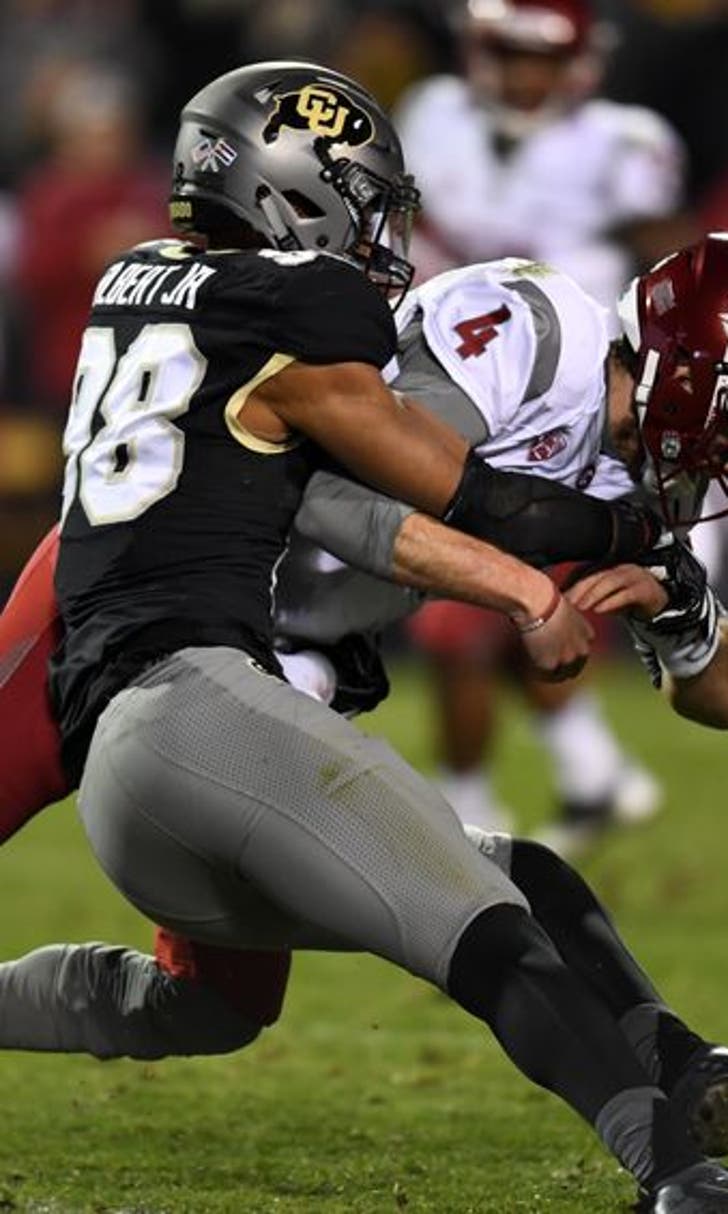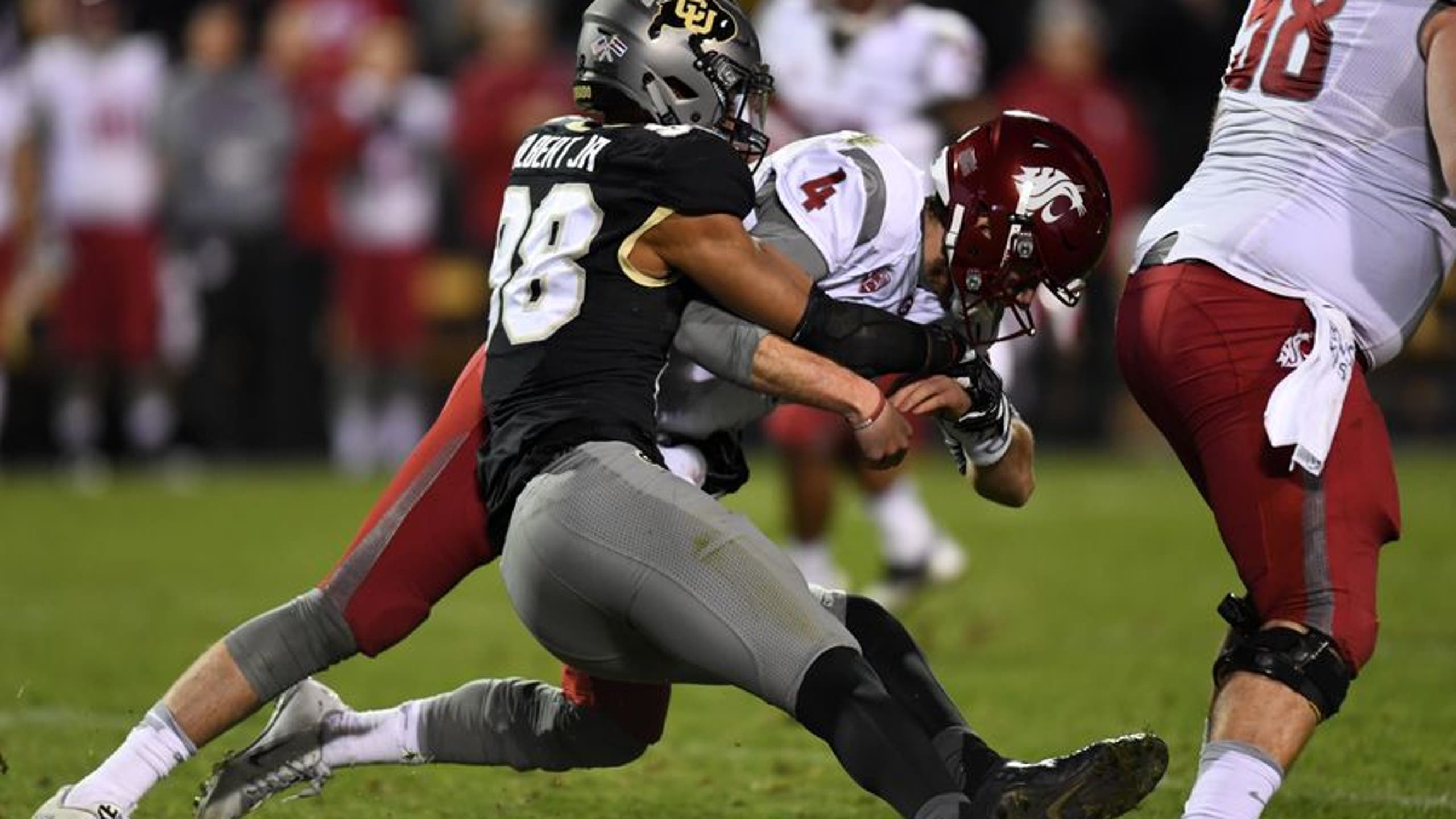 Colorado Football: 5 undervalued Buffaloes
BY Fansided and Travis Wakeman/FanSided via Glory Colorado • December 14, 2016
The Colorado Buffaloes put together an amazing season, one of the most surprising in the NCAA ranks.
However, outside of the biggest Buffs fans, the only names you've likely heard this season are that of head coach Mike MacIntyre and senior quarterback Sefo Liufau. It's a roster that doesn't get a lot of recognition.
Obviously, if you win 10 games in Division I college football, you have more than a good coach and a leader at the quarterback position. That's why today, I'm going to highlight five guys that fans around the country should be aware of, particularly if they have a rooting interest in Oklahoma State, who the Buffs will meet in the Alama Bowl.
MacIntyre and Liufau get enough press and defensive back Tedric Thompson has been recognized on a national level. I'm not here to tell you about them. I'm here to tell you about five special players that have each contributed to a great season, and should be given more credit for that outside of Boulder.
Oklahoma State, you may want to have a few of these guys in your scouting report.
Oct 8, 2016; Los Angeles, CA, USA; Colorado Buffaloes quarterback Steven Montez (12) throws a pass against the USC Trojans during a NCAA football game at Los Angeles Memorial Coliseum. Mandatory Credit: Kirby Lee-USA TODAY Sports
Steven Montez, QB
What can you say about this kid?
Steven Montez is a freshman who the Buffs didn't intend on using in game action this season. Liufau suffered some injuries and the young kid from El Paso was pressed into action. In fact, he appeared in eight games this season.
He appeared in mop-up duty during the team's 56-7 win over Idaho State, but was forced to take over for Liufau when the Buffs went into the Big House against Michigan. Montez struggled there, going 0 for 7 passing.
But things clicked in his next performance as he threw for 333 yards and a touchdown against Oregon. He also rushed for another 135 yards and a touchdown in the game. He played a terrific game against Oregon State the following week and played good enough for the Buffs to win in Los Angeles against USC.
For the year, Montez finished with 1,017 yards passing and 231 yards rushing. His 142.1 quarterback rating was actually better than Liufau's.
The Buffs will be in good hands with this kid due to the experience he received this season and at 6'5″ with a strong arm, he may have some pro potential too.
Nov 19, 2016; Boulder, CO, USA; Colorado Buffaloes wide receiver Jay MacIntyre (14) escapes a tackle by Washington State Cougars safety Robert Taylor (2) in the second quarter at Folsom Field. Mandatory Credit: Ron Chenoy-USA TODAY Sports
Jay MacIntyre, WR
He may be the coaches son, but Jay MacIntyre has been an integral member of the offense this season. Is it me, or did it seem like every time the Buffs needed a play, this guy made one? Particularly against Washington State, where the Buffs needed a guy to step up and help win a tough game, MacIntyre was there.
He finished the season with 30 receptions and a 12.2 yards per catch average and though he won't get the recognition from the media (or opposing defenses) that comes the way of Bryce Bobo and Shay Fields, he should.
Sep 24, 2016; Eugene, OR, USA; Colorado Buffaloes defensive back Ahkello Witherspoon (23) intercepts the ball against Oregon Ducks wide receiver Darren Carrington II (7) at Autzen Stadium. Mandatory Credit: Scott Olmos-USA TODAY Sports
Ahkello Witherspoon, DB
Perhaps the strength of this year's team was its pass defense. That's what made high-scoring offenses such as Washington State and Oregon far less intimidating, as the Buffs possess a solid secondary that includes NFL prospect Thompson and Chidobe Awuzie.
However, Ahkello Witherspoon is a tough defender as well. Though he only had one interception on the season, Witherspoon led the team with 18 pass breakups.
A 6'3″ California transplant, Witherspoon should get a look from several NFL teams before next spring's draft. But first, he's got one more game to play at CU where he'll be counted on to help slow down Cowboys wide receivers James Washington and Jalen McCleskey.
December 2, 2016; Santa Clara, CA, USA; Colorado Buffaloes wide receiver Anthony Julmisse (8) during the third quarter in the Pac-12 championship against the Washington Huskies at Levi
Anthony Julmisse, Returner
I'm going way under the radar with this selection, but that's because of the intangibles that Anthony Julmisse brings as a return specialist.
A wide receiver out of Plantation, Florida, Julmisse is just a freshman, but he has blazing speed. In fact, he might be the fastest player on the team. Though Colorado wasn't able to find a way to work him into the offense this year, big things are to come when it does.
For now, keep an eye on him as a return man, including in the upcoming bowl game. Julmisse averaged 22.6 yards per attempt on his 17 kickoff returns this season and he has game-changing speed.
Nov 19, 2016; Boulder, CO, USA; Colorado Buffaloes linebacker Jimmie Gilbert (98) reacts to his strip sack turnover in the fourth quarter against the Washington State Cougars at Folsom Field. The Buffaloes defeated the Cougars 38-24. Mandatory Credit: Ron Chenoy-USA TODAY Sports
Jimmy Gilbert, DE
Every great defense needs a pass-rush specialist, and for the Buffs, that player is Jimmie Gilbert. Only 12 players in the entire country had more than the 10.5 sacks posted by Gilbert.
Deceiving, Gilbert does not possess the prototypical frame of a defensive end. At 6'5″ and 230 pounds, Gilbert looks more like a basketball player without the pads on, but he has a knack of getting after the passer. He has a tremendous burst off the snap and more than one move to beat offensive linemen with.
With a good strength and conditioning program, Gilbert could develop more of an NFL body, because that is something scouts will certainly look at. But while we have him, let's enjoy him.
How about three sacks in the Alamo Bowl, Jimmie?
More from Glory Colorado
This article originally appeared on
---
---