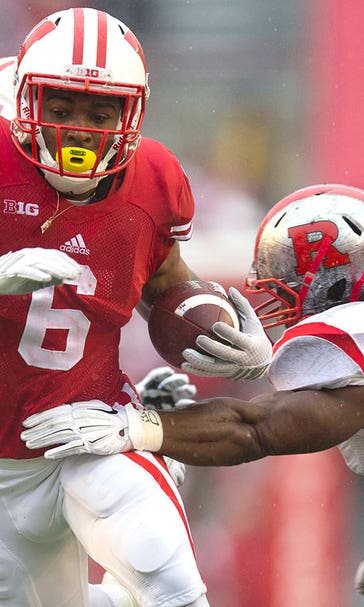 Big Ten West Notebook: One and done for Corey Clement?
November 3, 2015

This was supposed to be a huge season for Wisconsin running back Corey Clement.
Entering his junior year, expectations were high and with Melvin Gordon off to the NFL, it was Clement's turn to show that he is the next great Badgers running back. The dream was put on hold right away as he had to go on the shelf due to sports hernia surgery.
The conference was reminded on Saturday why Badgers fans were so excited to get him back on the field. He ran through Rutgers on his way to a three touchdown day. For his career, the New Jersey native has 25 carries for 246 yards and 5 TDs against the Scarlet Knights:
Could this be the only season we see Clement as "the man" in Madison? Check out what he had to say about the prospects of leaving for the NFL after this season per BTN:
"Who knows at the end of this year who brings what to the table?" he said. "I've still got to talk to coach Chryst and he'll tell me if it is a good idea or not. But at this time I'm still worried about the next week." 
Based on that answer, it's safe to assume that the NFL is clearly on Clement's mind. A few more games like the one he had on Saturday and scouts will continue to take notice.
Gophers Tribute Win Comes Up Short
Longtime Minnesota Golden Gophers head coach Jerry Kill go a very touching tribute on Saturday with highlights of his career. If you haven't seen it yet, it is certainly worth watching:
It felt like the Gophers would take that inspiration and pull off an upset against Michigan until poor clock management and a goal line stuffing by the Wolverines doomed them. There seemed to be a lot of confusion to go along with multiple shifts on the final play of the game that took way too much time.
"I didn't expect it to take that much time, but I haven't been in the offense long enough, so that's on me," said interim head coach Tracy Claeys, the Gophers' defensive coordinator before moving up to replace Kill. 
Claeys may get a second chance of turning the interim title into the full time job, but this game won't help him.
---
---