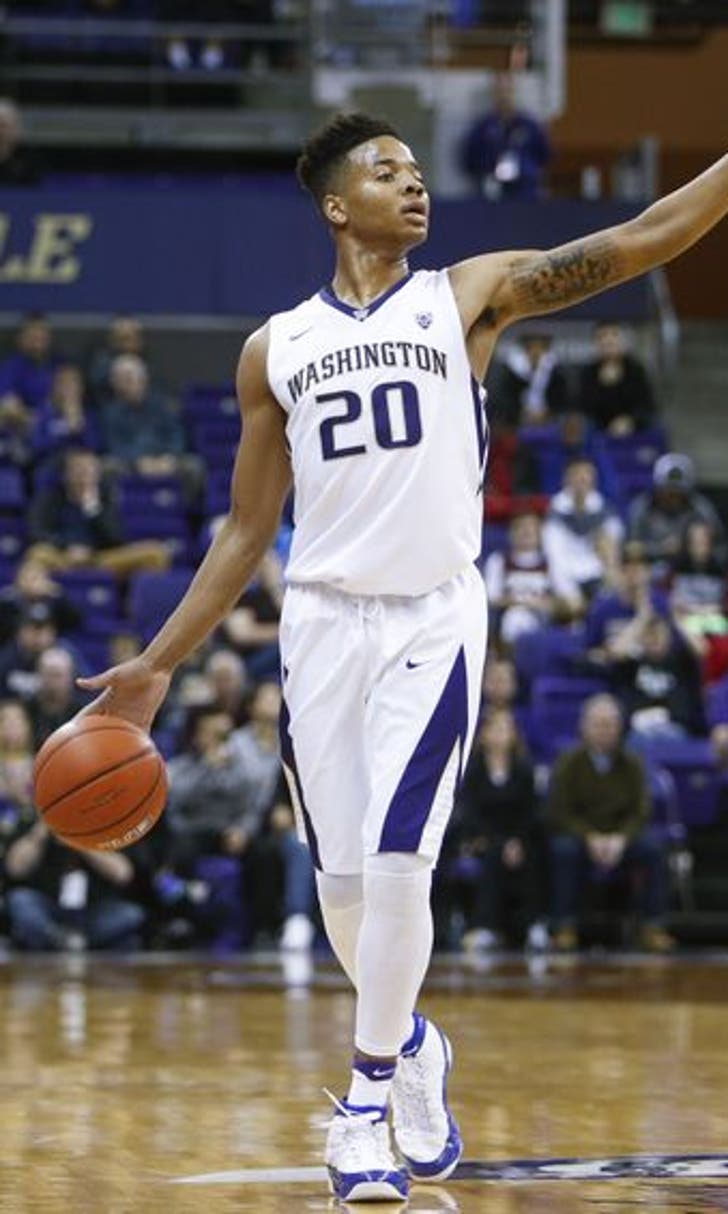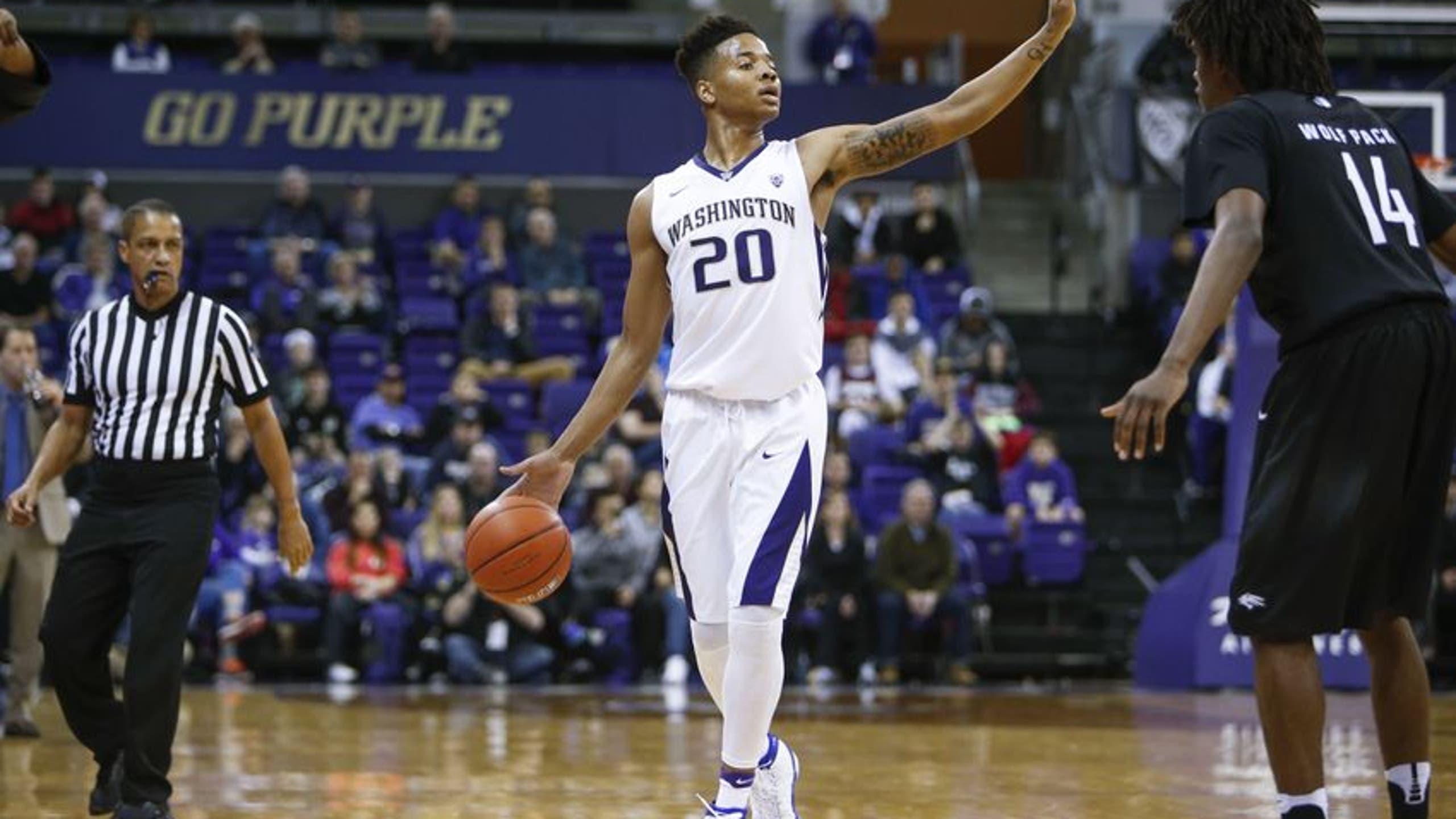 Washington Basketball: Markelle Fultz showing top pick potential at Washington
BY Fansided and Carmine Carcieri/FanSided via Busting Brackets • December 15, 2016
Despite Washington basketball's early season struggles, Markelle Fultz is playing like the future number one overall pick.
The Washington Huskies have had an egregious start to the 2016-17 season. Lorenzo Romar's team is 4-5, as they have struggled mightily on the defensive end, dropping games to Yale, TCU (twice), Nevada and a nationally televised game against Gonzaga in embarrassing fashion.
While the Huskies had hopes and dreams of making the NCAA Tournament, the program would be lucky to find their way into the NIT at the end of the season. They are giving up 82.6 points per game and are showing very little discipline under Romar.
But there has been a bright side for the Huskies through nine games: Freshman guard Markelle Fultz has been outstanding and is the likely front runner to be the number one overall pick in the 2017 NBA Draft.
The 6'4″, 195 pound combo guard is averaging 22.8 points, 6.9 rebounds, 6.1 assists, 2.1 steals and 1.2 blocks per game. He's shooting 50 percent from the field overall and 49 percent from beyond the arc.
More from Busting Brackets
Fultz has three issues that he has to clean up, turnovers, his free throw shooting and his defense, but they are easily fixable as he becomes more mature.
And none of these "issues" are overwhelmingly concerning. When a player has a usage percentage of 29 (Marquese Chriss had a usage percentage of 24 last year), 3.1 turnovers can be expected. His free throw shooting will improve in time. And his defense is at least serviceable right now.
Also, his other skills completely overshadow whatever flaws he needs to tweak.
Fultz can do it all offensively. He can create, knock down shots from the perimeter, attack off the dribble, pull up from the mid-range, draw fouls, play in transition, run an offense, handle the ball and distribute to his teammates. He has good size (which helps him on the glass and on defense), solid length and superb athleticism.
If you haven't watched the guard you are missing out on one of the smoothest offensive players you will ever see at the college level. He has an IQ beyond his years and an innate feel for the game.
Despite not making the tournament last year, Washington had two first round picks, including a lottery selection in Marquese Chriss. In 2017? Washington once again won't find themselves playing meaningful games in March, but they will have the number one overall pick in the draft if Fultz continues to put up these absurd numbers.
---
---