Arizona Wildcats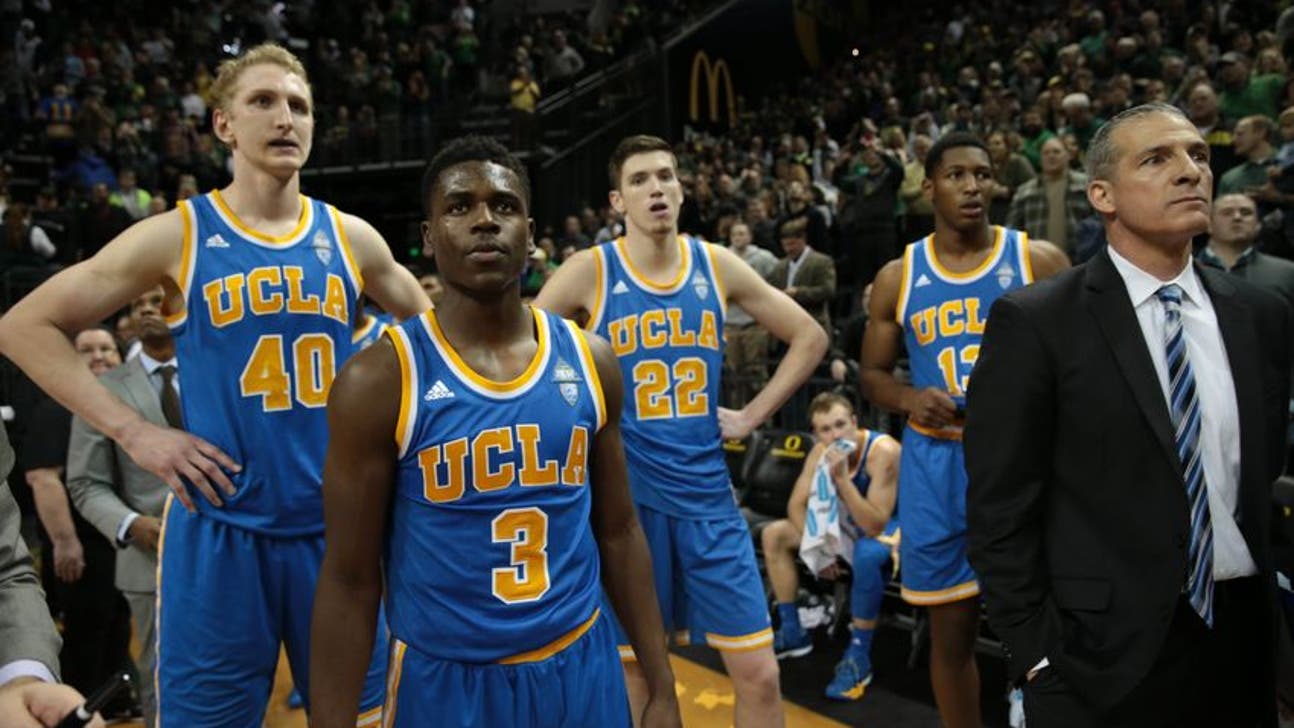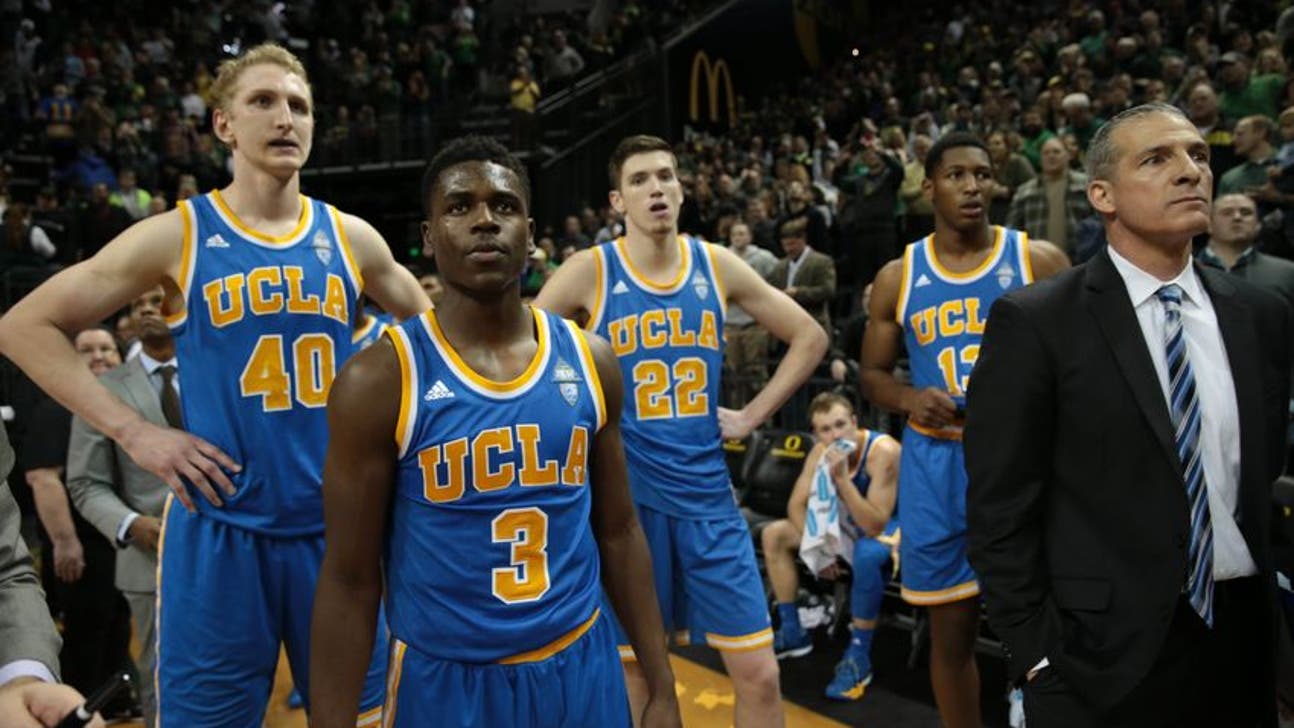 Arizona Wildcats
UCLA Basketball Takes First Loss on the Road at Oregon
Updated
Mar. 4, 2020 9:18 p.m. ET

Fansided, Nathan Eberhardt/FanSided via Go Joe Bruin
UCLA Basketball kicked off the conference season with a heartbreaking loss in Eugene. A tale of two halves, the Bruins mounted a second-half comeback but weren't able to hold on to a late lead.
The UCLA Basketball team was outplayed in the first half, lucky to be down only five at halftime. The Bruins' shots weren't falling, and their questionable defense finally took a toll.
UclaBruins87
Oregon's star Dillon Brooks (23 points, 9 rebounds) had plenty of running room in the paint, and Oregon's bigs were huge on the offensive glass – forward Jordan Bell had six offensive rebounds.
In the second half, the defense found its footing, and the Bruins' shots started to fall. Lonzo Ball hit all three of his three point shots this evening in the second half.
This is an opportunity for Steve Alford to earn some credit for this team's success – gonna require some in-game coaching.

— Parade Appreciator (@sideoutpar) December 29, 2016
UCLA went on a 15-0 run midway through the period, flipping the script from an Oregon 65-57 lead to UCLA taking a 72-65 lead with seven minutes left.
But in the final stretch, Brooks came alive again, flanked by guard Payton Pritchard and forward Chris Boucher off the bench, culminating in a three-point dagger in the final second after a rare missed free throw from Bryce Alford, giving the Ducks the two point victory.
More from Go Joe Bruin
For some perspective, this doesn't derail UCLA's season by any means. This was always going to be the toughest game on the conference schedule, and no one realistically expected the Bruins to finish the season undefeated.
This team is still poised to land a one- or two-seed come March, and they've shown they can compete with the country's best. I'd still be confident putting UCLA in the driver's seat for the Pac-12 title.
I'm not going to make excuses, but if you want to point to variables that undoubtedly affected the team's preparation and performance: Eugene is always a tough place to play for the Bruins (as evidenced by the ESPN broadcast team highlighting the multiple times UCLA has come to Oregon as a top ranked team and lost); it has been an unusually long break since the last game; and Thomas Welsh was coming back having missed the last four games with an injury.
Again, these aren't excuses (good teams learn to handle external factors like this) so much as they are things to consider when weighing if this loss somehow exposes the Bruins as not a good team.
What this win does is show that the Bruins are not invincible, and that they have to come to play in a much-improved Pac-12. As good as this offense is, it will disappear in times, and Alford's squad needs to have a commitment to effort on defense and on the boards if it wants to stay in games. The Bruins can't rely on being the most talented team on the floor as a sure-path to victory. As has been pointed out online, this is Ball's first loss since his junior year in high school – maybe that's a good thing, a necessary wake-up call.
The one real disappointment is that USC, as I write this, is rolling Oregon State and will likely remain the only unbeaten in the conference. And as confident as we are that they are not the quality of team that UCLA is, you can bet the Trojans will be obnoxious about it. Buckle up, it's going to be a long couple of days.
---
---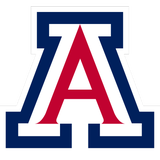 Get more from Arizona Wildcats
Follow your favorites to get information about games, news and more
---