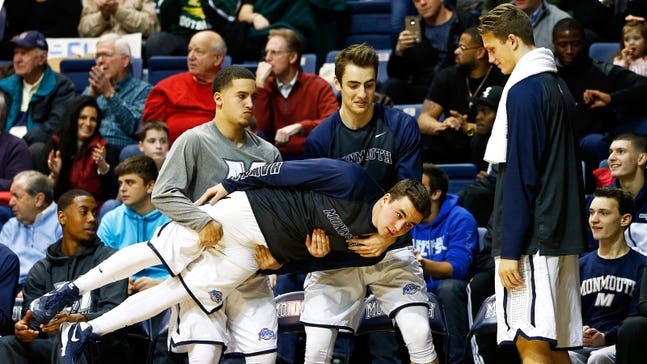 The 7 biggest snubs of this NCAA tournament Selection Sunday
Published
Mar. 13, 2016 8:31 p.m. ET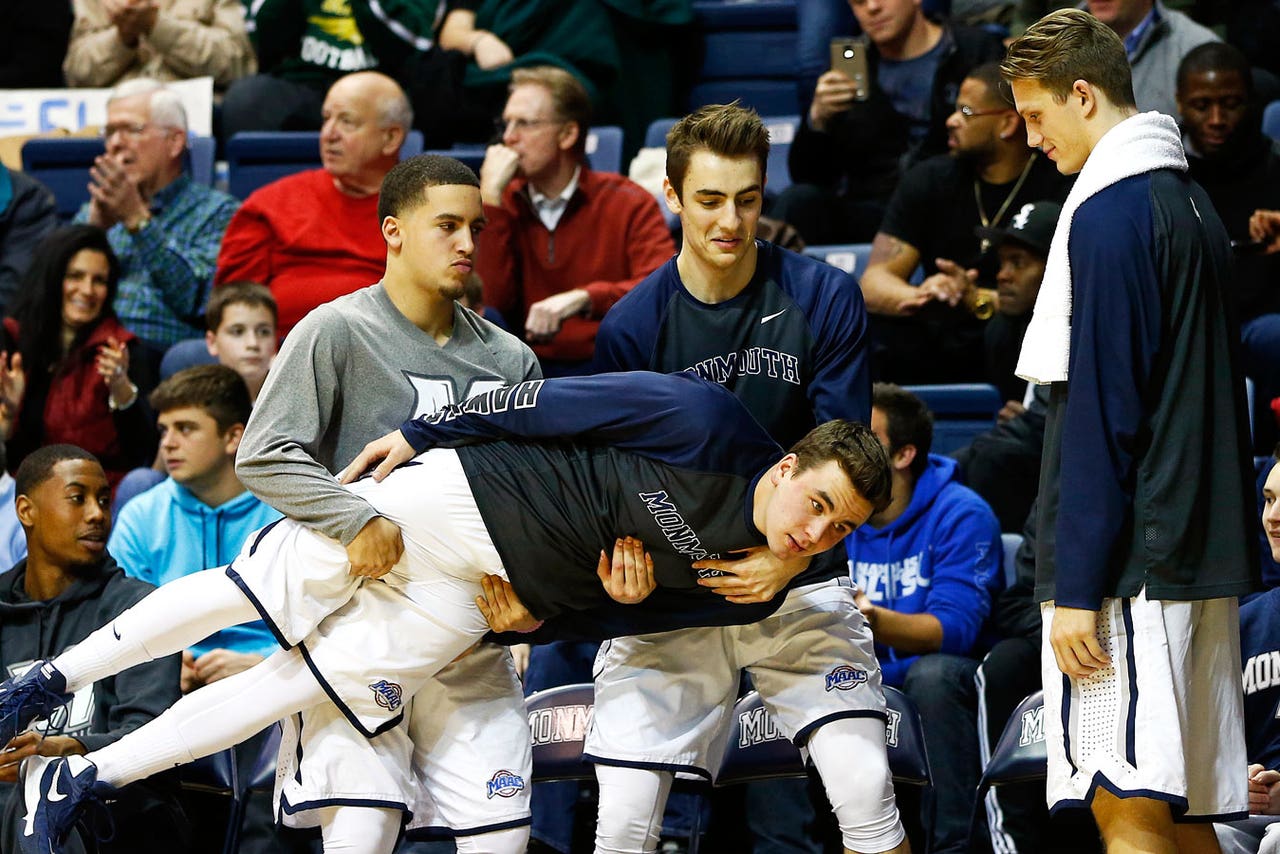 NEW YORK CITY -- I hate this bracket.
Yes, I hate that both Virginia and Oregon were somehow given one-seeds over a more deserving Michigan State, and I hate that Indiana received an utterly unfair draw with a too-low five-seed and a potential second-round matchup with surging Kentucky, and I hate that Kentucky got seeded lower than the team it had just beat in the SEC tournament championship earlier in the day, Texas A&M.
But what I hate most about the bracket is the message that the NCAA tournament selection committee sent to teams.
The message is this: If you're a really good mid-major team, you're going to have a whale of a time getting an at-large bid over middling high-major teams.
Ten athletic directors spent nearly a week holed up in the New York Marriott Marquis near Times Square, and that's what they came up with.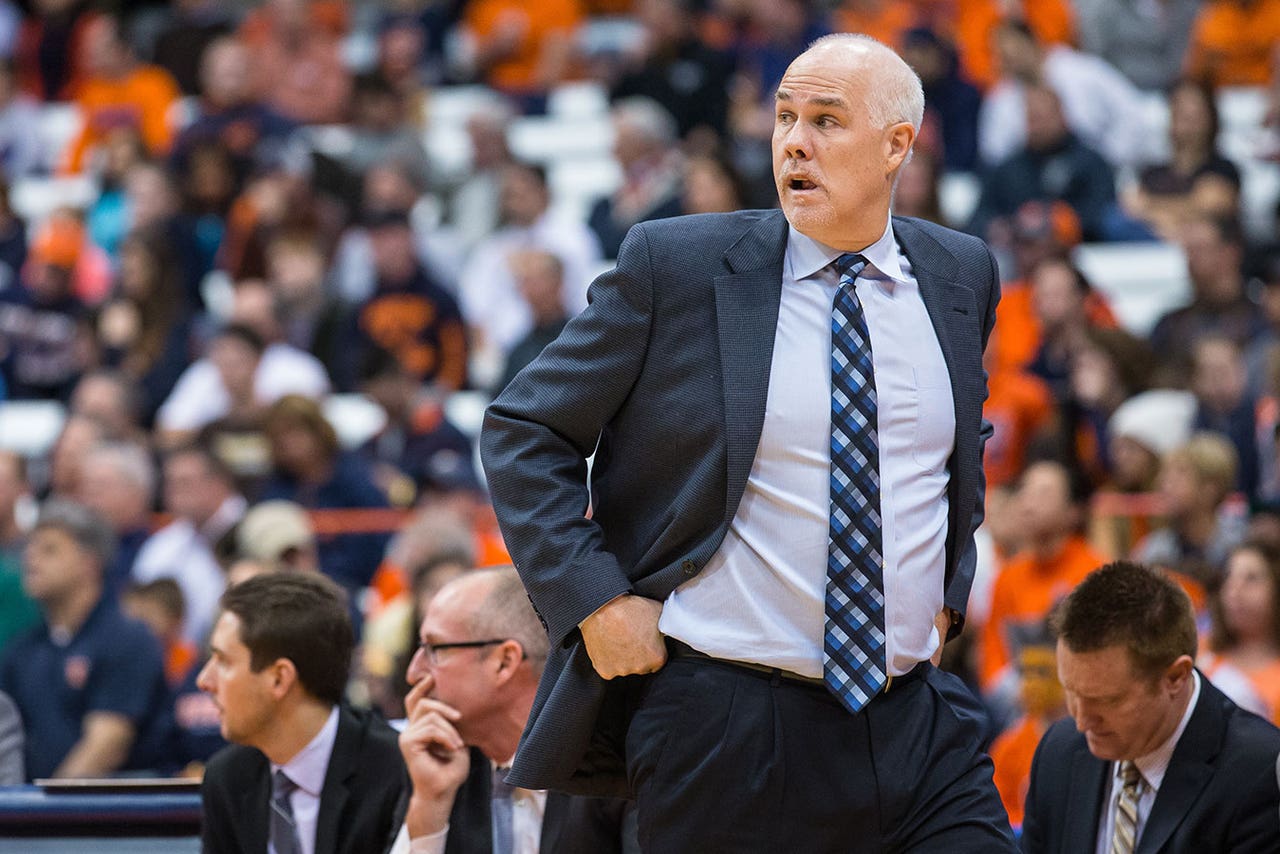 No love for Mark Schmidt's St. Bonaventure Bonnies? Come on.
Look at the middling high-major teams that got into the tournament.
-- Vanderbilt: 19-13 record, 63rd in RPI, 27th in KenPom.
-- Oregon State: 18-12 record, 33rdin RPI, 60th in KenPom.
-- Syracuse: 19-13 record, 72nd in RPI, 41st in KenPom.
-- Michigan: 21-12, 57th in RPI, 56th in KenPom.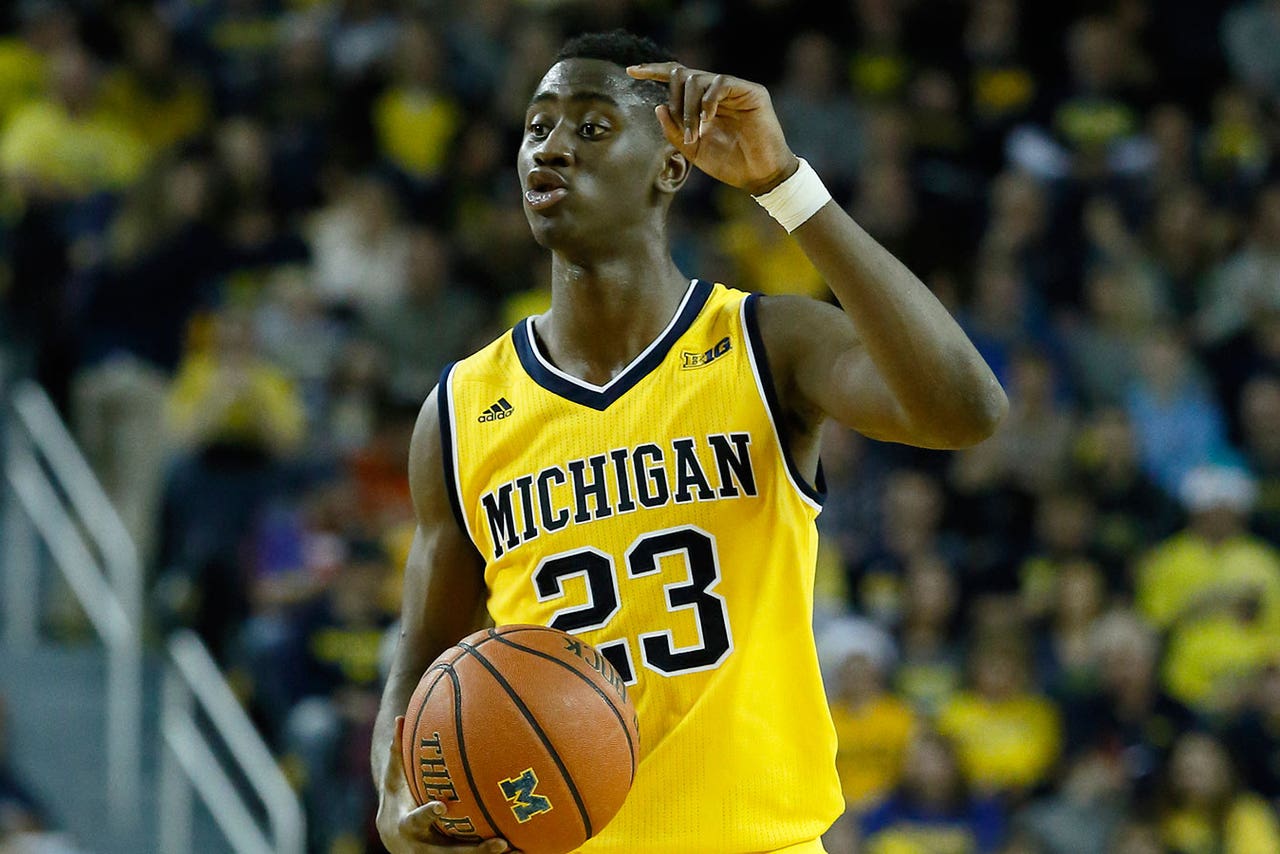 Michigan won't even have star Caris LeVert for its questionable NCAA tournament bid.

Now shall we look at the mid-majors that missed the cut?
-- St. Bonaventure: 22-8 record, 30th in RPI, 79th in KenPom.
-- Monmouth: 27-7 record, 52nd in RPI, 67th in KenPom.
-- St. Mary's: 27-5 record, 38th in RPI, 34th in KenPom.
-- Valparaiso: 24-6, 49th in RPI, 36th in KenPom.
The selection committee had an incredibly difficult job this year. There's not been a clear hierarchy in college hoops this year like we had a year ago. This year there are lots of good teams but zero great ones. The teams are more bunched up than ever before. And the bubble was absolutely enormous this year. A day before the brackets were released, the committee said it was still considering 21 teams for the final seven at-large spots.
But that does not excuse it sending this sort of message: That if you're among the power brokers in this sport, the deck is stacked in your favor.
And you know what makes me hate that idea? Because the NCAA tournament is all about the underdogs. It's about the little guys getting their shot against the big guys. It's about Florida Gulf Coast and about George Mason, about Butler and about Lehigh. Having a selection process that (this year at least) was weighted toward the big guys undercuts what we love most about March.
If you read my stuff, you know that if anything, I try to err toward the rational.
But right now? Right now, I'm hot.
Here are a few of the biggest snubs in Sunday's bracket reveal:
-- Michigan State. The Spartans should have been a one-seed over Virginia and over Oregon. Period. This strikes me as a completely obvious point. I thought we would have been having a vigorous discussion right now over who ought to be the final one-seed between Virginia, Oregon and Villanova. Michigan State should have been in, especially after winning Sunday's Big Ten tournament.
-- Teams that aren't in the Pac-12. The selection committee (as well as the outmoded RPI metric) absolutely adored Pac-12 teams this year at the expense of everyone else. Come on now: Oregon State should have been a bubble team, but the Beavers got a seven-seed. Oregon had a helluva season, but I wouldn't put the Ducks higher than Michigan State or Villanova. (Frankly, I believe all of the two-seeds are better teams than Oregon, even though they admittedly don't all have better resumes.)
-- St. Bonaventure: If there's one school that best symbolizes how this bracket values the big guys over the little guys, it's St. Bonaventure, which is now heading to the NIT. St. Bonaventure is the third-smallest school in Division-I. It has the lowest basketball budget in the Atlantic 10. It should have been in the tournament over a team like, say, Vanderbilt. (What a bunch of underachievers.) Or Syracuse. (CBS's Doug Gottlieb had the correct reaction when Syracuse was announced: "What?!?") Or Tulsa. (How the hell did Tulsa get in, by the way?)
-- Monmouth. I'm glad NCAA tournament selection committee chair Joe Castiglione was given a platform to speak about Monmouth, and he spoke about how that team what right there in the end of the selection process. Fair enough. It made sense. But what else could Monmouth have done to get an at-large bid? The Hawks' non-conference schedule was brutal. All of their wins that seemed awesome in December (UCLA, Georgetown, Notre Dame, USC) were a little less shiny by March. I'm not shocked they got snubbed -- but it is certainly a snub.
-- South Carolina: I'm less upset about this snub than other snubs. South Carolina didn't have many great wins (Texas A&M on the road is really the only notable one) and had a few bad losses to Missouri, Tennessee and Mississippi State. My heart breaks for Frank Martin, who has worked his tail off to bring this program back to relevance. Something tells me he's going to motivate his guys to win the NIT.
-- Valparaiso: Bryce Drew's team may be the best mid-major team in the country this season, with one of the best defenses around (10th on KenPom in defensive efficiency). Somehow a Michigan team that went 4-11 against top 50 teams and will be missing its star player (Caris LeVert) was picked over Valpo. Whatever.
-- Seth Davis and Doug Gottlieb. For some reason, Sir Charles was the first one selected to make his NCAA tourney picks during CBS's Selection Show. Sir Charles is great; Sir Charles is one of the biggest television talents in sports; Sir Charles is not a college basketball expert. Seth and Doug, however, are two of the best in the business. Choosing Sir Charles over those two might have been Sunday's biggest snub of them all.
Follow Reid Forgrave on Twitter @reidforgrave or email him at ReidForgrave@gmail.com.
---
---