College Basketball
College Basketball
Ray Anderson ushering in massive changes at Arizona State
Updated
Mar. 4, 2020 10:30 p.m. ET

TEMPE, Ariz. (AP) Arizona State's athletic director job has often been a stepping stone to supposedly bigger and better places.
Joseph Kearney left the Sun Devils for Michigan State in 1980. Gene Smith bolted the desert to Ohio State in 2005. Most recently, Steve Patterson packed up for Texas.
Ray Anderson has turned Arizona State AD into a destination job by transforming the athletic program - some of it with significant amounts of his own money - into one of the most innovative in the country.
''He's been a results guy,'' said basketball coach Bobby Hurley, who was hired by Anderson in 2015. ''He's gotten things done and that's what you're looking for from the leader of your athletic department.''
Since being hired to replace Patterson in early 2014, Anderson has changed the scope and image of Sun Devils athletics despite having little previous experience with college athletics.
A former sports-law attorney, Anderson worked as an executive with the Atlanta Falcons before spending eight seasons as the NFL's executive vice president of football operations. He learned quickly on the job once at Arizona State, taking over a program undergoing massive changes with a 330-acre Athletics Facilities District - a huge funding source for the department - and a $256 million renovation of Sun Devil Stadium already in the works.
Anderson helped orchestrate the two projects while creating a more business-like model for the program, infusing aspects of a professional sports franchise while making sure not to trample tradition.
''We came in and set the tone of we don't really care how it's been done before,'' Anderson said. ''Get out of your silos, get out of your old way of thinking. We're going to blend it into a new model. Everyone needs to be up for that and excited about being creative and innovative and be able to push back, to be able to have input and try new things. The results have shown that leadership has gotten us to some new places.''
Anderson helped bring his vision into focus by surrounding himself with people from the professional sports world: Greg McElroy of the Dallas Cowboys, David Cohen from the Atlanta Falcons, former NFL Players Association executive Scott Graham.
Under Anderson's guidance, ASU has taken fundraising levels to all-time highs, negotiated an eight-year, $38 million apparel agreement with Adidas and brought the program's advertising and sponsorship rights in-house after previously working with IMG.
ASU's baseball team moved from rundown Packard Stadium to Phoenix Municipal Stadium and the school partnered with the city of Phoenix to renovate Papago Golf Course, giving the golf teams a new home.
The Sun Devils also have added four sports during Anderson's tenure: Hockey, women's lacrosse and triathlon, and men's tennis.
Hockey arrived in the desert thanks to a $32 million donation, largest in Sun Devils athletics history, and the university is working to get a new arena for the team.
Anderson played a big role in bringing back men's tennis, which was dropped in 2008. He and his wife, Buffie, added a $1 million donation to the $4 million Adidas put up to restart the program and build a new tennis facility.
It wasn't the first time the Andersons gave back to ASU sports, either. In 2014, they joined football coach Todd Graham in donating $500,000 each to Sun Devil Athletics Momentum, a fundraising effort for the football stadium renovation.
''There's so much going on here and there's such a great energy,'' Anderson said. ''Everybody's winning and that's exciting.''
Anderson's coaching hires have made big splashes, too.
Hurley is one of the most recognizable names in college basketball and brought an instant buzz to the program when he was hired before last season.
The hiring in 2014 of Zeke Jones, a silver medalist and U.S. Olympic coach, invigorated the wrestling program. Tracy Smith, who has won more than 600 games as a coach, had a similar impact when he was hired to run the baseball program two years ago.
The biggest name to be lured to the desert by Anderson is swimming coach Bob Bowman. He coached Michael Phelps to 18 gold medals and a record 22 overall and will coach the U.S. team with David Marsh at this summer's Rio Olympics.
''When we hired all of our new coaches, we were looking for some of that drive, that hunger to be the best: I want to be elite, I want to build a program that's really going to be really outstanding,'' Anderson said.
---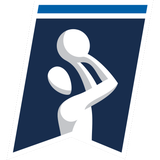 Get more from College Basketball
Follow your favorites to get information about games, news and more
---