Auburn Tigers
Auburn Tigers
King, Scott lead Colorado past Auburn, 91-84
Published
Nov. 17, 2015 6:41 p.m. ET

AUBURN, Ala. (AP) George King's redshirt year is paying huge early dividends for Colorado.
King nearly doubled his previous career high with 27 points and Josh Scott scored 24 to lead the Buffaloes to a come-from-behind 91-84 victory over Auburn on Tuesday.
King made 4 of 6 3-pointers for the Buffaloes (1-1), who rallied from a 15-point deficit after losing by six points to No. 7 Iowa State in their opener.
King had a career-high 14 points in that game and only got hotter in his second outing following a redshirt season spent working on his game.
''I was already where I could shoot but coach (Tad Boyle) wanted me to emphasize that with my size and weight I could really give guys problems on the post,'' King said. ''I don't think you saw much of that (Tuesday).
''I tried to, but I was able to hit some lucky shots and they went in.''
Then again, Boyle said he had ''two bigtime offensive rebounds'' among his seven boards.
Scott made 8 of 10 shots and grabbed nine rebounds. Josh Fortune added 11 points for Colorado. The Buffaloes made 31 of 54 shots (57.4 percent).
Scott's not surprised by King's hot start.
''I thought he was extremely dialed in,'' Scott said. ''Can't really say anything negative about the way George played tonight or about the way he played against Iowa State.''
The Tigers (1-1) rode a fast start from Kareem Canty to a big first-half lead. Canty hit his first five 3-pointers - including four on consecutive first-half possessions - before cooling off. He finished with 24 points but made just one of his final seven 3s.
''If they kept shooting like that, especially from deep, we're going to shake their hands and congratulate them because they would have beaten us,'' Boyle said. ''But it's hard for a team to do that for 40 minutes.''
Tyler Harris had 23 points and 12 rebounds for Auburn in his first career double double. The graduate transfer spent two seasons as a teammate of Fortune at Providence, and both had good games in their head to head meeting.
T.J. Dunans added 14 points for the Tigers.
''We're terrifically disappointed with the lost opportunity,'' Auburn coach Bruce Pearl said. ''Colorado, with the exception of 11 first-half turnovers, basically did what they wanted to do.''
Auburn big man Cinmeon Bowers was mostly a nonfactor in the game, producing five points and one rebound in 15 minutes.
Colorado pushed its lead to 81-68 on Tory Miller's tip-in with 6:34 left.
The Buffaloes scored seven points in a 46-second span to help grab control of the game, and the Tigers didn't really threaten after that.
Colorado started to take over late in the first half. They closed on a 13-2 run to head into the locker room trailing just 46-42 after withstanding Canty's barrage.
''We felt like we had them in the first half but we kind of let up a little bit,'' Harris said.
---
TIP-INS
Colorado: Made 8 of 15 3-pointers (53.3 percent) and 21 of 26 free throws (80.8 percent). ... King has hit four 3-pointers in each of the first two games. He only made four in 27 games as a freshman in 2013-14.
Auburn: Made just 12 of 22 free throws (54.5 percent) and hit just two 3s in 10 second-half attempts. ... It was the first time a Pac-12 team had played in Auburn.
HOT START: Canty and Scott both came out on fire. Canty made 3-pointers on four consecutive possessions at one point during the first half. Scott went into the locker room perfect on six shots.
UP NEXT
Colorado hosts Portland on Friday.
Auburn hosts Georgia Southern on Friday.
---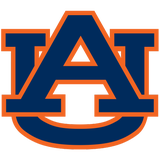 Get more from Auburn Tigers
Follow your favorites to get information about games, news and more
---