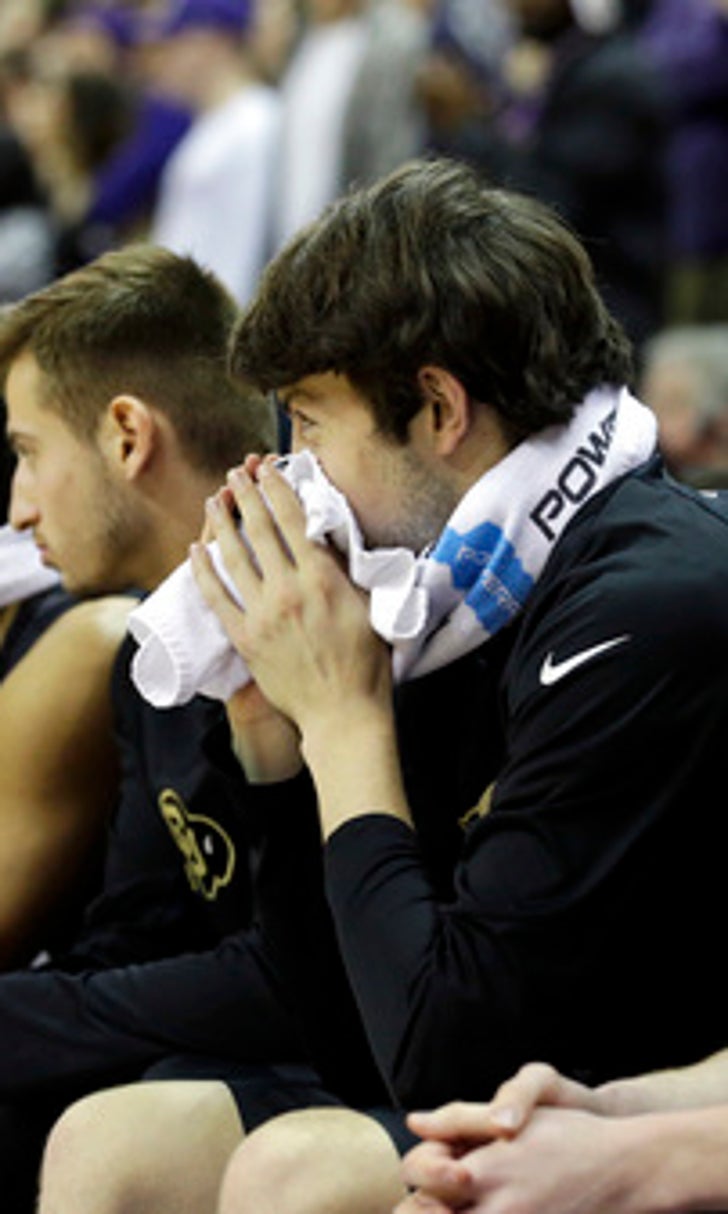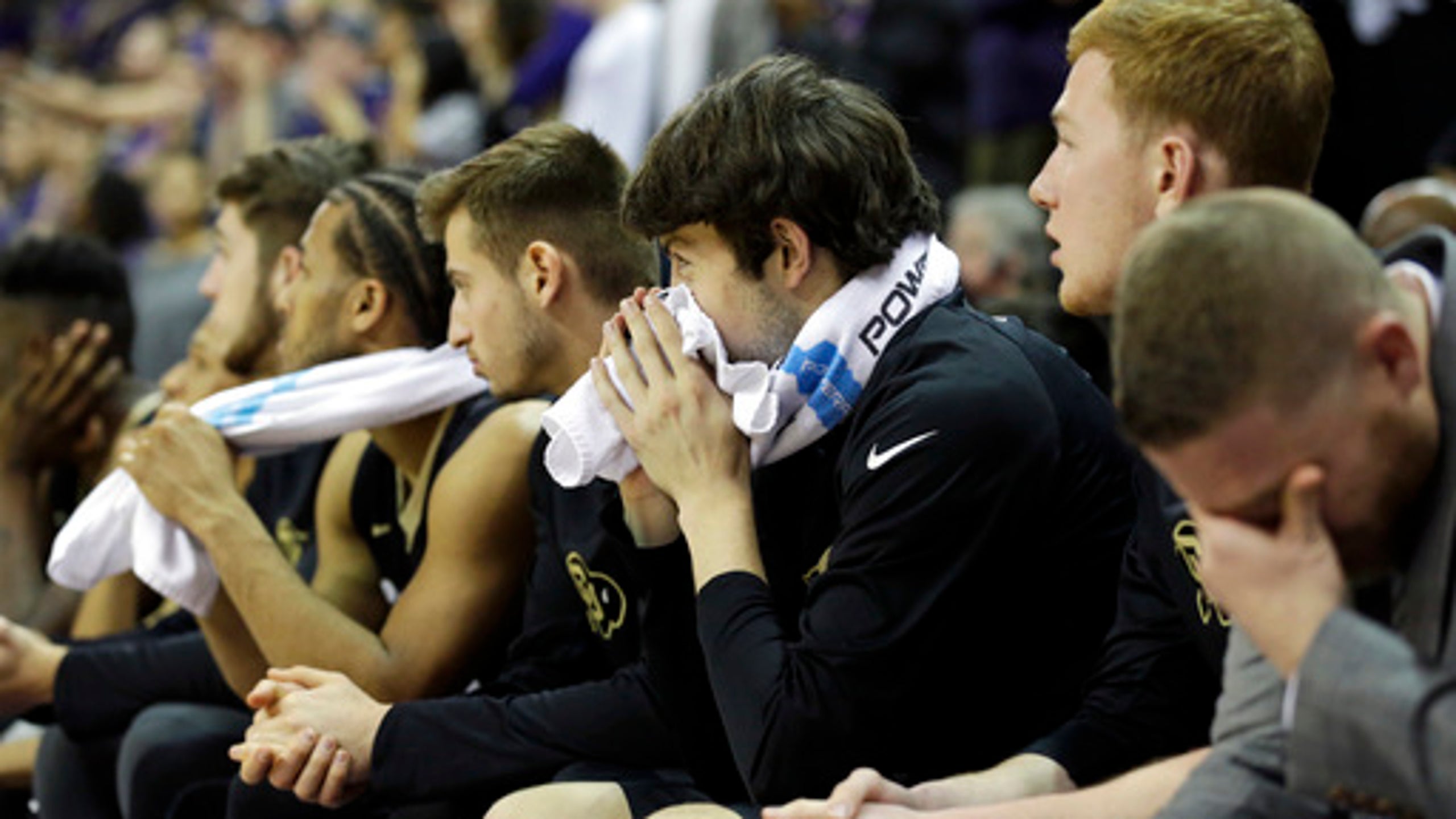 Fultz scores 37 as Washington beats Colorado 85-83 in OT (Jan 18, 2017)
BY AP • January 19, 2017
SEATTLE (AP) Markelle Fultz carried Washington back from a 17-point deficit in the second half, enough to take Colorado to overtime on a night it appeared the Huskies were about to be routed.
It was David Crisp's turn to hit the big shot in overtime.
Fultz scored a career-high 37 points and Crisp's 3-pointer with less than 30 seconds left in overtime gave Washington an unexpected 85-83 win over the Buffaloes on Wednesday night.
Washington (9-9, 2-4 Pac-12) trailed 41-24 in the opening moments of the second half before rallying to force overtime and eventually pull out its second conference victory after a frantic second half and overtime. It was the second straight game that Washington rallied from a big deficit, except this time the Huskies finished - even if it took an extra five minutes.
Washington pulled even in its comeback last Saturday at Stanford before fading in a seven-point loss to the Cardinal.
''We know what we have to do to be a good team. We just made sure we locked in and that wasn't the reason we were going to lose this game because we weren't mentally focused and we're not playing hard,'' Fultz said. ''Everybody bought in and played hard.''
The Huskies trailed Colorado by 17 in the opening moments of the second half then chipped away to finally take the lead in the final seconds of regulation. Xavier Johnson's basket with 11 seconds left in regulation eventually forced overtime after Fultz's shot at the buzzer was partially blocked, but the Huskies finished the job in overtime capped by Crisp's 3-pointer in transition with 27 seconds left that gave Washington an 83-81 lead.
''I knew it was going to be a bucket,'' Crisp said.
Fultz was the star posting his fourth 30-point game of the season. The freshman was 13 of 24 shooting and 11 of 15 at the free-throw line. He did not make a 3-pointer for the second time in three games, but could not be stopped getting into the lane and getting off his shot.
Crisp finished with 14 points, all coming in the second half and overtime. Xavier Johnson led the Buffaloes with 24 points and Derrick White added 23.
''Consistency with this basketball team is our Achilles' heel right now because we played well enough in the first half to win that game,'' Colorado coach Tad Boyle said.
If the end of regulation was wild, overtime was frenzied.
In the extra session, the Huskies trailed 81-80 after Johnson's dunk with 32 seconds left, but Crisp answered quickly off the make with his fourth 3-pointer of the game to put the Huskies ahead 83-81. Dominique Collier missed a chance at a go-ahead 3 for Colorado and two free throws from Crisp clinched the victory for Washington.
Neither team led by more than four points in overtime and the lead changed hands seven times.
''We just can't get stops. I mean, what do you say?'' Boyle said. ''A made basket and they run it right up our throat and get a wide open three by one of their best shooters that cost us a basketball game. It is the little things.''
BIG PICTURE
Colorado: The Buffaloes have lost four conference games by less than 10 points. Colorado lost by one at Arizona State, by nine at Arizona and by three to USC.
Washington: The Huskies continued to struggle shooting from 3-point range in conference play. The Huskies shot 43.4 percent during the non-conference slate, but were just 8 of 25 against the Buffaloes and are shooting 33 percent against conference opponents.
THE RALLY
Washington's comeback started with 9:50 remaining and down by 12. While Fultz was the instigator all night, it was Dominic Green that scored five straight points that sparked Washington's surge.
Washington went with a five-guard lineup, but Colorado was able to use its size to maintain the lead for a while. Johnson's three-point play after Colorado got four offensive rebounds on one possession, and his basket on the Buffaloes' next possession kept it a four-point game with 2:27 left. Fultz answered with two straight baskets and Washington was even at 64-all with 1:27 remaining.
Fultz hit two free throws with 46 seconds left to give Washington its first lead since 6-5. Johnson missed a driving attempt with 24 seconds left but Noah Dickerson made just one of two free throws and Johnson's layup forced the extra session tied at 67-67.
UP NEXT
Colorado: The Buffaloes travel to Washington State on Sunday.
Washington: The Huskies host Utah on Saturday.
---
---