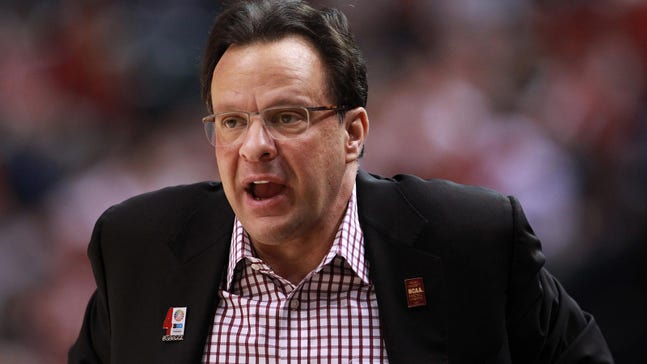 Even Cal knows Tom Crean should be coach of the year
Published
Mar. 20, 2016 2:30 a.m. ET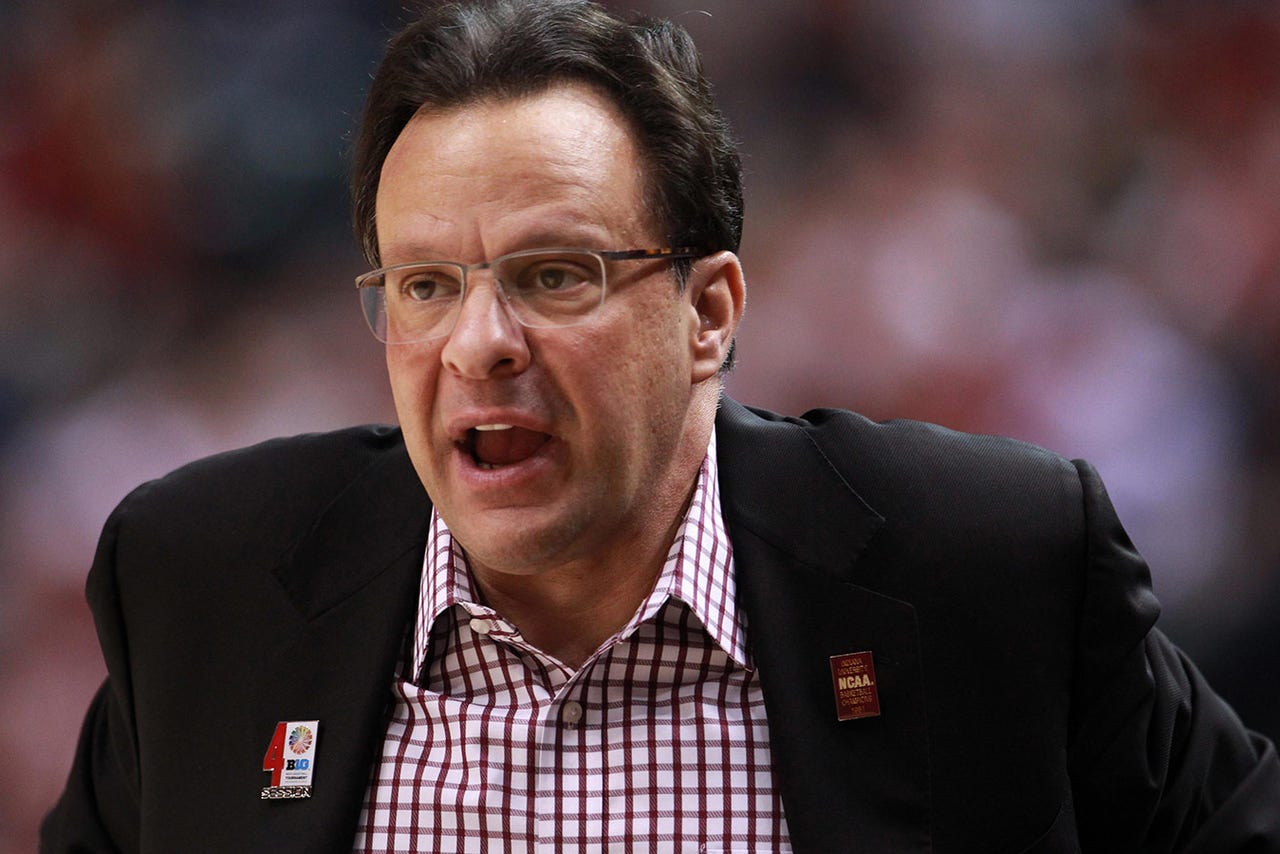 DES MOINES, Iowa — For anyone who didn't think Indiana's Tom Crean deserves to win every coach of the year award there is this season, Saturday's statement win over dangerous 4-seed Kentucky was just one more piece of evidence for what should at this point be a pretty obvious argument.
Indiana 73, Kentucky 67. A ticket to the Sweet 16. The biggest win for this blueblood program since the 2002 Final Four.
Some people will say Saturday's win doesn't match Dec. 10, 2011, the buzzer-beating Christian Watford 3 that beat top-ranked Kentucky and welcomed Indiana back into the conversation as a top-flight basketball school.
Please.
This was Crean's team, after being left for dead in early December, beating a red-hot Kentucky team to advance to Crean's third Sweet 16 in five seasons. This was Crean and the Hoosiers gutting out a victory despite losing two players, Juwan Morgan and the irreplaceable Robert Johnson, to injuries earlier in the game. This was Illinois State transfer Nick Zeisloft taking over for Johnson, Indiana's best defender, and handling Kentucky's Jamal Murray, one of the best scorers in the country. This was the masterful coaching job of the past three months —€" despite losing one of his most talented players, James Blackmon, to injury before the new year —€" culminating in a coaching opus on Saturday night.
But don't take my word for it.
"Tom deserves coach of the year," the reigning coach of the year, John Calipari, said after Crean's team gave Calipari his earliest NCAA tournament exit in his past 10 tries.
"What he's done with this team —€" when Blackmon got hurt they thought they were finished. The way they played earlier in the year where they were still trying to figure stuff out, where Thomas Bryant wasn't playing the way he was right now...
"Now all of the sudden, they're in the Sweet 16 and they're playing as well as anybody."
But don't take Calipari's word for it either.
"Coach Crean has stayed on us throughout this entire year," senior point guard Yogi Ferrell said. "He saw our potential, and when we had a rough start, he stuck with us and he kept getting on us every single day just because he saw the greatness in us."
"Throughout the game he's such a great play caller," Ferrell continued. "I remember two plays he ran, one for me to get a wide-open layup and (one for) Thomas Bryant to get a wide-open layup. I think he sees the game differently even than I do, especially when all the bullets are flying."
Let's make no bones about it: This was a team that was left for dead after a Dec. 2 20-point loss at Duke in which Indiana allowed an embarrassing 1.52 points per possession. Some called it the worst defensive performance in recent memory. Overreacting Indiana fans – well, they overreacted. Indiana did not look good.
Over the next three months, Indiana has gone 22-4. Crean has reinvented his defense from one that looked somewhere between apathetic and pathetic into one that is better than respectable — 54th in the nation in defensive efficiency —€" and is paired with one of the nation's top offenses.
Coaching at Indiana is like coaching at UCLA: The history is as handcuffing as it is important. Even the Sweet 16 run that Indiana made three years ago was considered a major disappointment because the team with Victor Oladipo and Cody Zeller was considered a national title contender. One loss in March meant the season that had Indiana ranked No. 1 was considered a failure.
Saturday's win should quell any doubters. Yes, there's a tough matchup coming against UNC in the Sweet 16. This Indiana team may not go any further. But even if the Hoosiers bow out next weekend, there was no coach in the country who did a better job this season with the cards he was dealt than Tom Crean.
Follow Reid Forgrave on Twitter @reidforgrave or email him at ReidForgrave@gmail.com.
---
---