Arizona State Sun Devils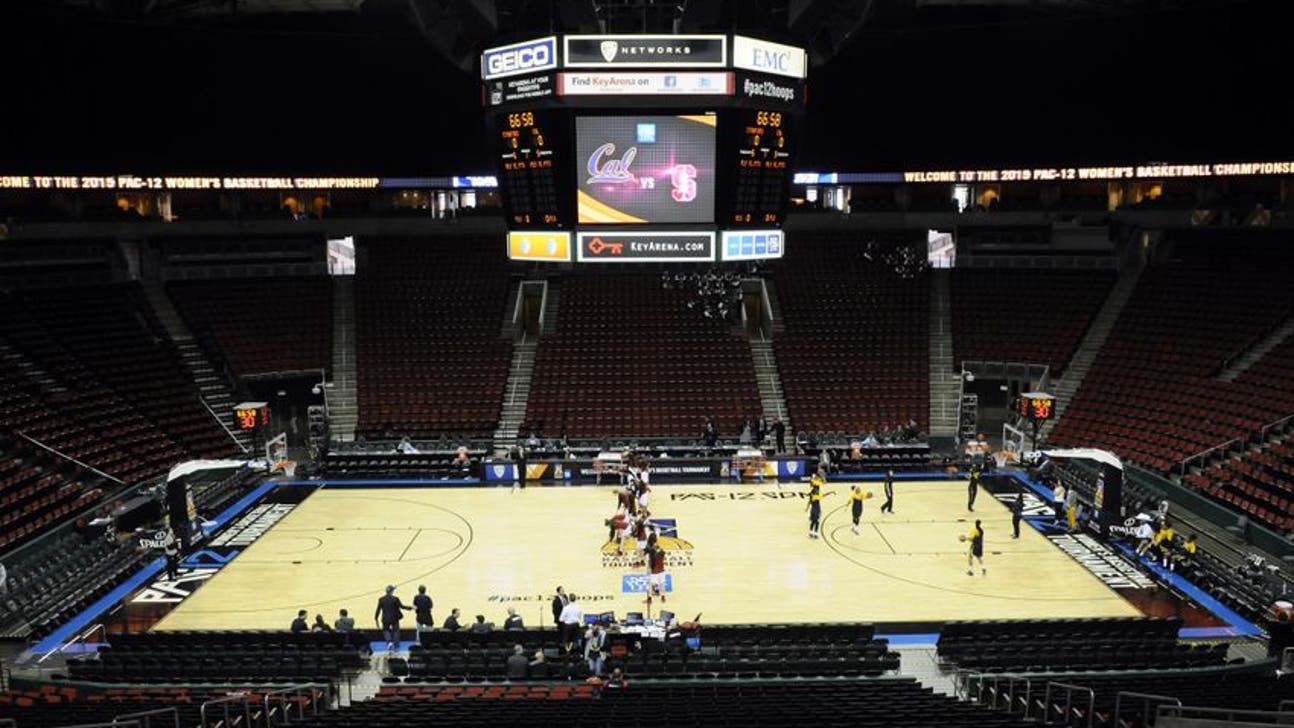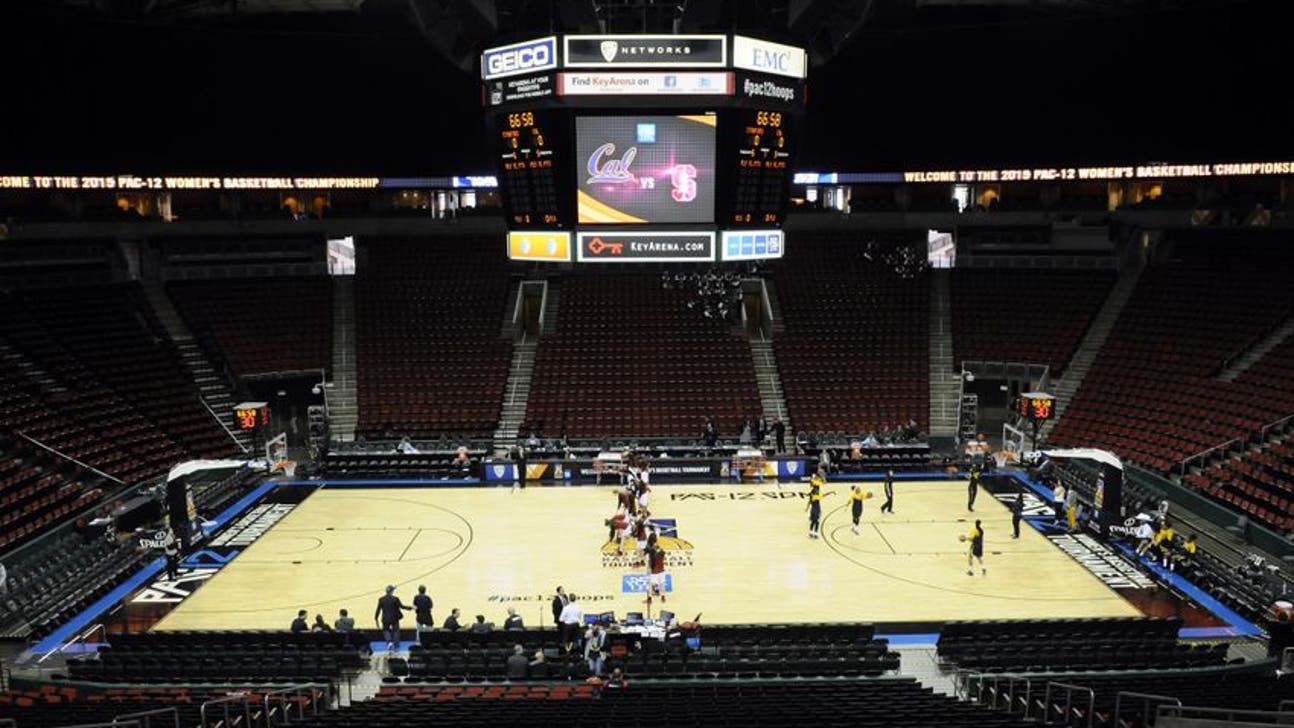 Arizona State Sun Devils
ASU Basketball: Pac-12 Women's Basketball Top 4 Rankings
Updated
Mar. 4, 2020 3:58 p.m. ET

Fansided, Sam Ficarro/FanSided via Devils in Detail
Today, we unveil the Top 4 teams in the Pac-12 and break each one down, including ASU Basketball, who are riding high entering conference play.
The Devils in Detail women's basketball coverage team of Sam Ficarro, Jordan Kaye, Gigi Micketti and Leah Soto put together a Pac-12 poll with conference season beginning this week. Earlier this week we released teams 12-9 and 8-5, and today we unveil the top four teams.
Just half of the teams remaining made the NCAA Tournament last season with the other two teams missing out on the postseason last season. These four teams has had a successful start to the season with these teams combining for a 44-4 record entering Pac-12 play.
All four of these teams are ranked in the latest AP Poll, a part of the Pac-12's record-setting seven ranked teams in the poll. They have also combined for six Pac-12 Player or Freshman of the Week awards, with one player named espnW Player of the Week just this week.
Pac-12 play will feature a lot of intense and close games with not much separating the teams in the conference. The depth of this conference is arguably unmatched in the nation and we could potentially see a team with at least five conference losses win the conference.
It goes to show how much the Pac-12 has really improved over the last three seasons, in part to strong recruiting and each team willing to schedule a challenging non-conference schedule to set them up for better success in conference play and in March.
Without further ado, we resume our rankings with a team that finished as Co-Pac-12 champions last season.
Mar 23, 2015; Tempe, AZ, USA; Arizona State Sun Devils forward Kelsey Moos (24) and forward Sophie Brunner (21) go after the ball during the second half against the UALR Trojans in the second round of the women
4. Arizona State Sun Devils
Arizona State is coming off one of their best seasons in program history last season after finishing 25-5 in the regular season, and an impressive 16-2 record in the Pac-12 earning them a share of the Pac-12 title. ASU's historic season ended in disappointment as they were upset by Cal in the second round of the Pac-12 Tournament and the NCAA Tournament by Tennessee.
The end of the season also meant the departure of the highly successful senior class that featured guards Elisha Davis, Katie Hempen and Arnecia Hawkins.
This season, Arizona State sits with a 9-2 record. It was a shaky beginning to the season for head coach Charli Turner Thorne and the Sun Devils. After beginning the season with two dominant wins, they lost two straight on the road at Marquette and versus then-No. 6 Maryland in the South Point Thanksgiving Shootout in Las Vegas.
The Maryland loss was a wake-up call for the Sun Devils as they lost that game 83-42. Since then, Arizona State is entering Pac-12 play with a seven game winning streak, including wins over then-No. 19 Florida and at Rupp Arena versus then-No. 15 Kentucky, getting back to basics of great defense and rebounding to set up their offense.
More from Devils in Detail
While three highly impactful seniors on- and off-the-court graduated, the pressure and leadership have fallen on the shoulders of forwards Sophie Brunner, Kelsey Moos and Quinn Dornstauder. All three got off to slow starts, but Brunner in particular has really turned it on. Brunner is leading the team averaging 11.6 points per game and 6.2 rebounds per game on 58.4 percent shooting.
While Brunner is the go-to player for the Sun Devils, Arizona State is a well-balanced teams with each player on the roster contributing. Among those is the highly-touted freshman class.
Ranked in the Top 10 by espnW HoopGurlz, they have exceeded expectations in the early going with guards Reili Richardson and Robbi Ryan leading the way. Richardson has done a great job filling for the injured guard Kiara Russell as Richardson is averaging 8.3 PPG and a team-high 4.3 assists per game. Ryan has been a spark plug off the bench averaging 7.9 PPG and 3.1 RPG in 22.5 minutes per game.
The Sun Devils have arguably the most depth in the conference. Thorne has said that she believes this is the deepest and quickest team she's had in her 20-year tenure as Arizona State head coach.
The Sun Devils' biggest question is if they score enough points and if they can limit the turnovers. ASU is averaging 16.4 turnovers per game, which is high mark for a Thorne-coached team, but part of that comes from the youth of this team.
Arizona State will open up Pac-12 play this weekend versus No. 13 Stanford and No. 21 California.
Mar 22, 2015; Berkley, CA, USA; California Golden Bears head coach Lindsay Gottlieb talks with her team during halftime in the first half of their game with Texas Longhorns in the second round of the women
3. California Golden Bears
The California Golden Bears are currently ranked No. 21 in the AP Poll after running the non-conference table. Cal enters Pac-12 play with a 12-0 record after a disappointing 14-16 the season before despite a trip to the Pac-12 Tournament semifinals.
Under fifth-year head coach Lindsay Gottlieb, the Golden Bears' record is unblemished in a schedule that included wins at Nebraska and versus then-No. 20 Oklahoma in Las Vegas. It's been a remarkable turnaround for Cal after the struggles of last season, and one reason for that is the emergence of the reigning Pac-12 Freshman of the Year Kristine Anigwe.
Anigwe, who named espnW Player of the Week Monday, is having a spectacular season for the Golden Bears. After averaging 20.5 points per game and 9.3 rebounds per game on 57 percent shooting last season, she has exceeded those numbers. This season, Anigwe is averaging 25.1 PPG and 10.2 RPG on 65.9 percent shooting.
She has put up some ridiculous numbers this season. In a win versus Sacramento State, she scored 50 points and brought down 14 rebounds, setting a school record for points in a game. In an upset win over then-No. 20 Oklahoma, Anigwe scored 36 points and 15 rebounds in helping propel the Golden Bears into the rankings. She is definitely on pace to become Pac-12 Player of the Year.
While Cal's team is centered around Anigwe, the Golden Bears also receive valuable contributions from senior forward Courtney Range, who is averaging 13.8 PPG and 6.2 RPG.
It's unrealistic to expect Anigwe to score 30 to 50 points a game for Cal in Pac-12 play with the competition a lot tougher. Teams will certainly be game-planning to take her out of the game, and force her other teammates to beat them.
Outside of Anigwe and Range, no one is averaging double-digit points and the question of whether they have enough depth to establish themselves as a Pac-12 contender.
They will be tested this weekend with games at Arizona and No. 18 Arizona State.
Mar 7, 2015; Seattle, WA, USA; Colorado Buffaloes guard Brecca Thomas (13) goes up against California Golden Bears forward Courtney Range (24) during the semifinals of the Pac-12 Women
2. Colorado Buffaloes
Along with Utah, the Colorado Buffaloes have been a major surprise story in the Pac-12. After finishing 7-22 last season and 2-16 in Pac-12 play, and an exit in the first round of the Pac-12 Tournament, Colorado fired head coach Linda Lappe after six seasons at the helm.
Coming in to replace Lappe is head coach JR Payne. Payne takes over after she was the head coach at Santa Clara, and has led the Buffaloes to a remarkable turnaround. Colorado has already surpassed their win total from last season as they enter Pac-12 play with 10-1 record and ranked No. 20 in the AP Poll.
They lost their last game to Wyoming at home, but it's been a surprisingly successful non-conference season for Colorado, headlined by a marquee win over then-No. 15 Kentucky on November 19.
The Buffaloes are led by a trio of double-digit scorers. Leading the way is sophomore guard Kennedy Leonard, who is averaging 19.1 points per game and 5.8 assists per game. Leonard has scored double-digit points in 10 of 11 games played, including a double-double versus Kentucky with 14 points and 12 assists.
Alongside Leonard in the backcourt is sophomore guard Alexis Robinson. Robinson is averaging 12.5 PPG, 4.1 rebounds per game and 3.9 APG to help complement Leonard.
The main contributor off the bench for Colorado is sophomore guard Ariana Freeman, who is scoring 11.9 PPG on 48.6 percent shooting to go along with 4.5 RPG.
Similar to Arizona State, Colorado relies on a team effort with not one player assigned to dominate the game. It could be a different player each night.
That's what makes Colorado a difficult opponent to plan against. It will be interesting to see how they fair in Pac-12 play facing stiffer competition night-in and night-out.
The Buffaloes will look to build off their successful non-conference campaign this weekend at USC and No. 10 UCLA.
Apr 3, 2016; Indianapolis, IN, USA; Washington Huskies guard Kelsey Plum (10) dribbles the ball as Syracuse Orange guard Cornelia Fondren (11) defends during the fourth quarter at Bankers Life Fieldhouse. The Orange won 80-59. Mandatory Credit: Thomas J. Russo-USA TODAY Sports
1. Washington Huskies
It's fitting that Washington is atop of our Pac-12 Poll as they are currently sitting atop the Pac-12 standings as they got Pac-12 play underway Tuesday versus in-state rival Washington State. After a competitive first quarter, the Huskies went on to outscore the Cougars 32-6 in the second quarter and went on to win 94-63.
Washington is now 13-1 this season after reaching the Women's Final Four for the first time in school history last season. The Huskies didn't have a tough non-conference season, picking up wins over Missouri and BYU, and their only loss coming at then-No. 2 Notre Dame in late-November.
During last season's run to the Final Four, head coach Mike Neighbors kept to a five or six player rotation, led by stars Kelsey Plum and forward Chantel Osahor.
Plum, who became the Pac-12's all-time leading scorer on December 11 versus Boise State, leads the nation averaging 29.6 points per game on 53.9 percent shooting, 5.6 rebounds per game and 5.9 assists per game this season.
To go along with one of the nation's leading scorers, forward Chantel Osahor has proven to be one of the best forwards in the country. Osahor, a senior from Phoenix, Arizona, is averaging 14.5 PPG, 13.9 RPG  and 4.3 APG this season.
While Washington was carried by those two last season, they have more depth this season. Guard Natalie Romeo, a transfer from Nebraska, shined in her Pac-12 debut Tuesday finishing with 25 points including shooting 7-for-12 from three-point range.
Along with Romeo, Washington also have contributors like freshman guard Aarion McDonald and forwards Katie Collier and Heather Corral.
Unlike last season, Washington has a lot more depth and aren't solely relying on Plum and Osahor to carry the team. The Huskies are an extremely dangerous team, and they will be contending for a Pac-12 Championship and look to challenge for a national championship.
Washington will resume Pac-12 play this weekend at Oregon and No. 22 Oregon State.
---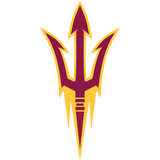 Get more from Arizona State Sun Devils
Follow your favorites to get information about games, news and more
---