Should the NHL be more focused on promoting its star players?
LOS ANGELES – Hockey, as any fan of the game will quickly tell you, is not like basketball.
As a Disney-fied Herb Brooks put it, it's about the name of the front of the jersey much more than the name on the back. Basketball is all about one-on-one matchups, with stars taking over games. With hockey though — as people who love the game truly believe — it's all about the team.
And while that collaborative aspect of hockey is a major reason why diehards are obsessed with the sport, the argument can be made that it's not always a great thing when it comes to growing an audience. The NHL is the least popular of the four major North American sports leagues – at least in the United States – and one of the biggest criticisms of the league is that it's not doing enough to market its stars.
Stars are the ones that put butts in the seats. Stars are the ones that drive talk radio. Other sports will push team-vs.-team rivalries, but it is the individual star power that brings in the big audiences.
In the past two NBA Finals, it wasn't just the Cavs vs. the Warriors. It was LeBron James vs. Steph Curry. When the Falcons faced the Packers in the NFC Championship recently, it wasn't just Atlanta vs. Green Bay. It was a showdown between Matt Ryan and Aaron Rodgers, two of the league's best quarterbacks.
This weekend's Super Bowl, again, is a showdown of big names — Tom Brady and Matt Ryan.
And while obviously it takes more than just individual stars to achieve greatness in team sports, the marketability of matchups like these is enough to draw in fans who may not otherwise watch. Fans may not know about the Patriots' defensive scheme. But they know Tom Brady.
For better or for worse, the NHL seems to lack that transformative star power, even though the league has a handful of veteran and young players who could certainly be classified as stars.
I. The Culture
The league has its great players, but rarely do they grab headlines or catch the attention of anyone below the threshold of a casual NHL fan. Those close to the game will often tell you many of the game's best players are fantastic people and entertaining characters off the ice. But so often when the lights shine and the microphones turn on, players appear to be programmed to speak in clichés and stick to a boring, canned script.
A big part of the reason for that is a reluctance to step outside hockey's team-first culture. Players seem to shy away from extra attention for fear it'll seem like they put themselves above the team.
Last summer, one of the game's most entertaining players off the ice, P.K. Subban, was traded by the Montreal Canadiens to the Nashville Predators despite being an elite talent in his prime and a beloved member of the local community. One of the reported reasons the Canadiens dealt Subban was because of his outsized personality.
Rumors floated around that Subban's loud and boisterous personality, his flashy fashion sense, his exaggerated goal celebrations – it all commanded too much individual attention for the Montreal brass. (Canadiens GM Marc Bergevin denied this in a presser after the deal.)
Whether or not the Subban rumors were true, it's become clear that such a large individual presence in today's league can put a player at risk for labels like "distraction".
Even at the NHL All-Star Game this past weekend – an event celebrating hockey's most talented and accomplished individuals – most players seemed rather unwilling to place a focus on themselves rather than the collective group.
"We have a lot of great individuals in this game but I think the greatest thing about hockey is that everyone takes it as a team sport," said Philadelphia Flyers forward Wayne Simmonds, this year's All-Star MVP.
"Not everyone is out there trying to be like 'look at me, look at me!'," Simmonds continued. "That's the greatest thing about hockey. There are 23 guys in a dressing room and every single guy bands together and it's like a group of brothers."
At the NHL100 event last Friday, which highlighted the best 100 players to ever play the game, some of the honorees took their place in history and yet still refused to acknowledge their own individual greatness.
"I feel I'm representing all the players I've ever played with over 26 years to put me in the position to be where I am today," said Mark Messier. "I don't look at it as individual accomplishments because we all know nobody wins alone in hockey."
II. All-Star Weekend
In years past, All-Star Weekend was one of the rare instances that fans could count on seeing unique personalities shine through both on and off the ice. The loose and easygoing atmosphere of the game and encompassing festivities paved the way for players to take hockey a little less seriously and have fun.
"Players are very team-orientated and the game is very team-orientated," said Boston Bruins goalie Tuukka Rask. "It's not part of the culture really, but I think it's good to bring awareness to people who don't watch hockey to help them get to know some characters around the league. The All-Star Game is a great way of doing that."
If there's any NHL event where you want players to put aside the team-first attitude and focus more on individualism, it's All-Star weekend. Most fans don't care about the results, they want to see their favorite players own the spotlight and put on a show.
Over the past few years, though, the "fun" factor of the All-Star Weekend has been knocked down a few notches.
In 2015, Washington Capitals forward Alex Ovechkin stole the show early in the weekend when he showcased his ability to be the life of the party during Friday night's All-Star Fantasy Draft. While the team captains drafted players for their squad, Ovechkin endeared himself to nearly everyone watching by letting loose (possibly with the help of a few beverages) and begging to be taken last in the draft so he could win a free car.
A year later, the NHL eliminated the draft as part of the weekend because players reportedly didn't want anyone to have to be selected last. No more televised tipsy shenanigans for NHL fans.
For a number of years, the Saturday night Skills Competition was highlighted by the Breakaway Challenge, which was basically a silly shootout event that featured players getting creative with costumes and entertaining antics. Subban dressed up as the legendary Jaromir Jagr, who was also on the ice as an All-Star. Brent Burns embraced his disheveled, hairy appearance and went full Chewbacca.
It was extremely gimmicky and wasn't the best showcase of genuine hockey talent – few fans will be able to tell you what any of the breakaway shots looked like — but there's no question that it was the best event for players to put personality on display.
This year, the NHL eliminated that as well. The players reportedly had as much to do with that decision as the league.
"I loved watching [the Breakaway Challenge] when I was younger," said 19-year-old Maple Leafs rookie Auston Matthews, who played in his first All-Star Game over the weekend. "I'd love when [Ovechkin] would go out there and do his thing with a bunch of props, but I also kind of have mixed feelings about it."
Matthews wasn't the only one. Many of the players felt somewhat intimidated by the event and the individual pressure that it brought. Guys felt the weight of having to impress with not only ability, but also creativity and personality. Even Burns, one of the league's most colorful characters, said he hated it.
"Thank God [the league took it out.] I wasn't sleeping," said the San Jose Sharks defenseman. "I was thinking if they still had it that I was going to have to bribe [captain Connor] McDavid and say please don't put me in that. It's hard."
So, with a reluctance of players to break away from team-first culture and market themselves to more casual fans, should the NHL feel a responsibility to shift that culture to embrace individuality more?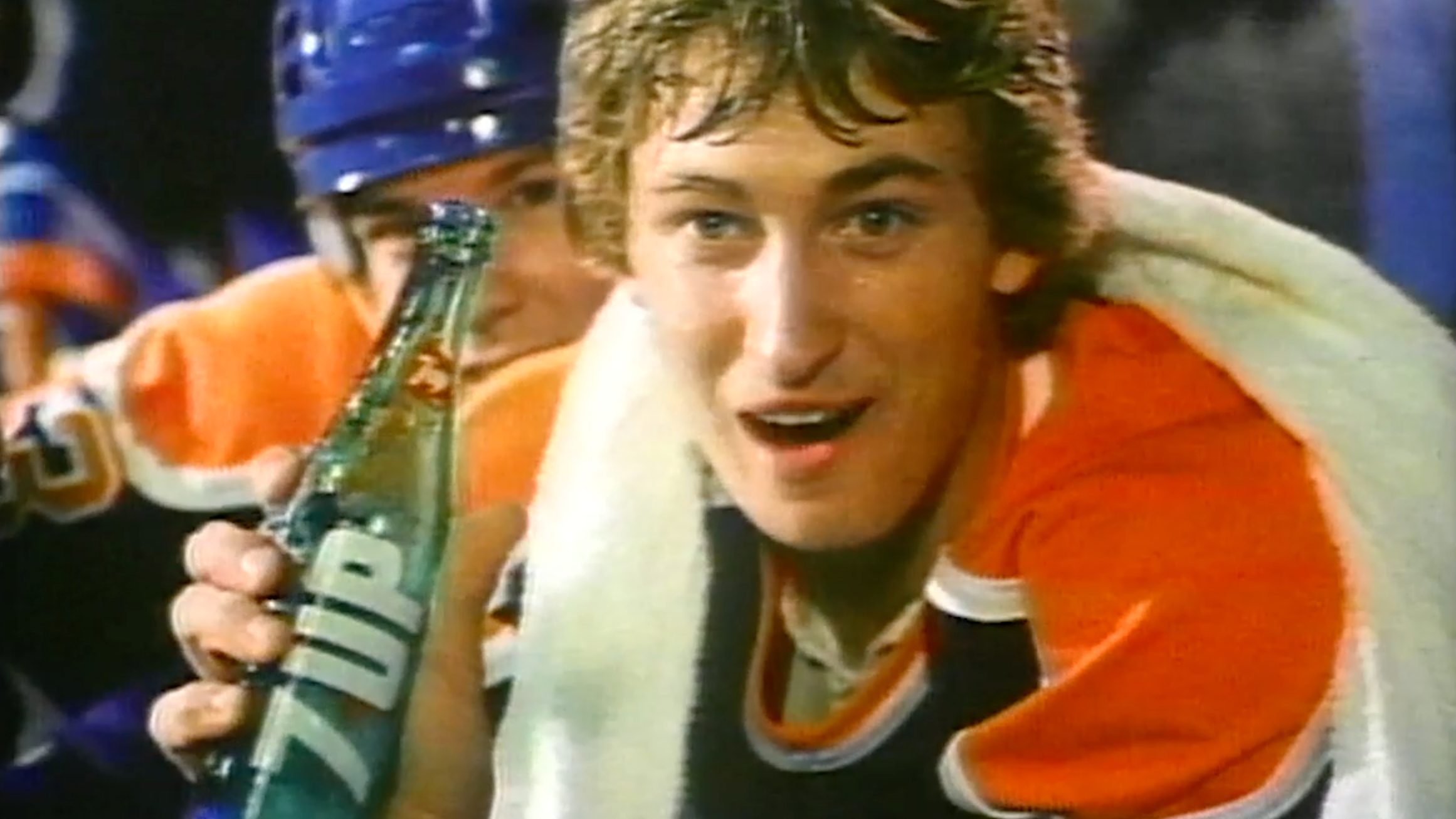 III. Marketing
If the league wanted to place more of an emphasis on marketing individual stars, now would be a great time to do so. The game seems to be in a great place in terms of star power. There's a fantastic mix of established elite veteran talent – including Sidney Crosby, Ovechkin, Burns, Subban, etc. – and incredible young studs like McDavid, Matthews, Patrik Laine, Jack Eichel and more.
Yet somehow the NHL feels more anonymous than ever with the general public. In the late '80s and '90s, the league had major name recognition with guys like Wayne Gretzky, Mario Lemieux, Luc Robitaille, Mark Messier, Cam Neely, etc. They were legitimate superstars, even playing in American markets, and it felt like the league did a better job of marketing its premiere talent.
Maybe it's because the league was arguably more accessible back then — at least compared to its competition, such as the NBA. These days, fans in a U.S. market are way more likely to catch a nationally televised NBA game on basic cable than an NHL game. But would an increased TV presence guarantee bigger stars, or is it more likely that bigger stars would bring a better TV presence?
That's up for debate, but here's something that isn't: In recent years, the NHL has purposely avoided marketing individuals in the game.
With so much talent across the league, it seems like the NHL is missing out on an opportunity to sell (or even shape) big name rivalry matches. Again, it comes to down to an insistence that the sport isn't about player vs. player, but rather team vs. team. This balance is something that the NHL has struggled with in the past.
"I think we've learned a little bit over time, certainly I've learned a lot over my 20-plus years at the National Hockey League," said deputy commissioner Bill Daly at a marketing conference back in November. "It does go a little bit over the nature of the sport and you have to be responsive to the nature of the sport. Our sport is the ultimate team sport. The players who play it, play it as a team and are somewhat uncomfortable with individual spotlights. I think we've learned that over time."
But there's no question that narratives surrounding big names help to drum up fan interest, both on the hardcore and casual side.
Heading into this year's All-Star Game, one of the most anticipated aspects of the weekend was that Crosby and Ovechkin would be teaming up and playing side-by-side for the Metropolitan division's squad.
Those two guys seem to have one of hockey's few acknowledged rivalries. That partially happened organically, mainly because they've spent their entire careers playing in the same division and rising to stardom along the same timeline. But they also represent one of the few times in the last few decades the NHL has purposefully sought to market two individuals as a rivalry.
"I won't disagree with you that coming out of the lockout in 2005, we had an opportunity with Ovechkin and Crosby that the league hadn't had in a long time and there definitely was a marketing focus on those two," said Daly. "But I think since that time, we've learned that really what drives fans' interests is really interest in the product. Our primary focus is and has to be the quality of the product on the ice every night and marketing the quality of the product on the ice every night. That involves a lot of individual stars, great players, but they are part of teams. I think we've come to recognize that and really feel that's the best way to sell the sport."
One thing is for sure, when Crosby and Ovechkin's names are involved in any sort of matchup, people pay attention.
The NHL could possibly help itself out by taking strides to embrace the connections between young talent that appears ready to dominate the league for years to come. McDavid and Eichel were taken with the top two picks in the 2015 draft. Matthews and Laine went one-two in 2016. Eichel and Matthews are two rising American stars who play in the same division. Beyond that, additional individual connections are forged through on-ice battles over the years.
And while those narratives may not necessarily be a huge factor when it comes to deciding the results of a game, it's hard to argue that rivalries – even seemingly manufactured ones — add more intrigue for fans to tune in.
But if the NHL decided to place extra emphasis on marketing a handful of stars – thus turning them into league centerpieces – would it be a dishonest portrayal of what makes the sport special? Even the league's best players are typically only on the ice for around one-third of every game. Individuals can have dominant performances, but most nights it really is a collective effort. A star doesn't make his team a lock to succeed.
IV. Stars or soul?
Ultimately, the league has to decide if its job is to sell the sport to as many people as possible and by any means necessary, which means possibly changing the attitude around the game. If the NHL encourages more personality on the ice, in the locker room, on social media and other visible platforms — maybe it leads to bigger stars and more intrigue from people not completely sold on hockey yet.
Or maybe the NHL's job is to stick by the the longstanding culture and soul of the sport, promote it and just hope that fans appreciate it enough to overlook a lack of legitimate superstars. That means introducing the sport to new audiences and trying to convert them into hockey fans.
The league's current executive leadership has been aiming to grow the game by introducing it to people who may not get much exposure to it. This includes implementing a Learn To Play initiative that helps fund youth hockey programs in every NHL market. They hope that getting more kids on board with hockey early will lead to a larger long-term fan base. They're also trying to bring the NHL overseas to places like China and Sweden soon.
Those are good ideas and will undoubtedly be beneficial to the league, but actively taking a role in creating more recognizable, prominent athletes is also a way to increase exposure and interest in the sport. And you don't have to travel thousands of miles or mold children to do it.
The NHL doesn't have to change who its players are, but loosening up a culture that tends to shun individuality could be beneficial for the league's marketability and growth. If players felt more comfortable and willing to hold the spotlight alone, it would lead to more characters that fans feel strongly about – whether they like them or not.