Power Ranking Every NHL Team by Fanbase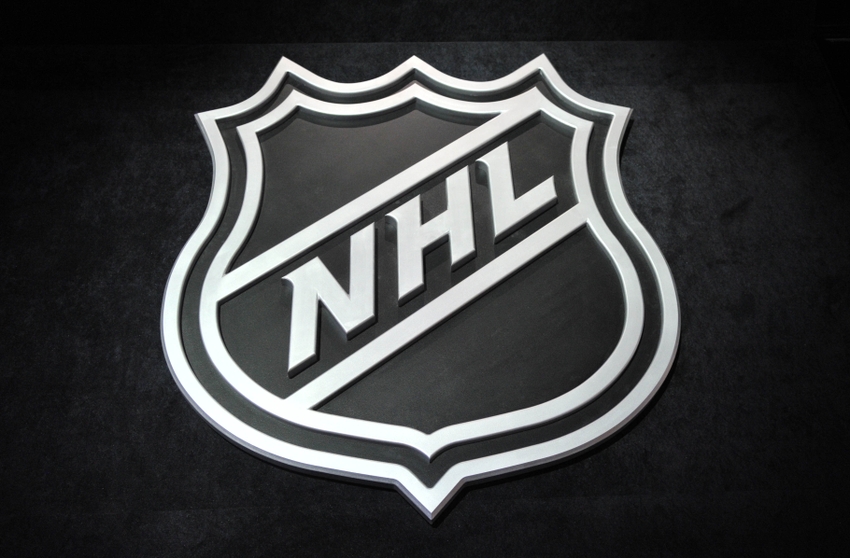 The Fandom250 Ranked the Top Fandoms For Everything From Sports to Celebrities. We Here at Puck Prose Decided to Create Our Own Fandom List of NHL Fandoms. Here, You'll Find Every NHL Team Ranked by Fanbase.
Let's face it- hockey fans are the best fans. Still, we've decided to rank all 30 NHL teams by their fanbases. Everything from traditions to fan loyalty will be covered in our rankings.
Every NHL team has its own unique fanbase with their own traditions. Here, we'll go over loyal fans, fun team traditions and everything that makes a team's fans who they are.
Some fans are more loyal than others and some have more traditions. Therefore, this list will cover the most dedicated of fans, traditions and all.
Now, a countdown of all NHL teams to find the most dedicated fanbase.
30. Carolina Hurricanes
The Carolina Hurricanes carry along a fun fanbase. Carolina fans love a good tailgate before their hockey games and, who knows, maybe they listen to 'Rock You Like a Hurricane' before they enter the arena.
The Hurricanes have great fans but what lands them in last is their lack of game attendance. Carolina placed last in the league last season (2015-16) in terms of attendance and currently hold the same place this season.
On average, Carolina brings around 11,000 fans into the arena at an average of 58%. Despite hard attempts at playoff runs and bringing home the Stanley Cup in 2006, fans have not stood by their team long enough in terms of attendance.
Carolina fans love their team but don't share the same blind love and dedication that other fanbases have.
29. Arizona Coyotes
The Arizona Coyotes aren't necessarily located in the most hockey-friendly state. Never-the-less, hockey fans in Arizona do love their team. Arizona hockey fans are always howling for their team but the lack of game dedication brings them down.
According to ESPN, the Coyotes placed in the bottom-five in terms of attendance since 2007. This means the Coyotes average attendance of around 70% and around 12,000. Even when Arizona is performing better in the rink, their fans don't always get themselves out to games.
The Coyotes are a great team and Arizona is happy to have them, but in the end,their fans don't top too many others in the NHL.
28. Florida Panthers
Sunrise, Florida is another unlikely place for hockey. While hockey might not be such a big hit down in Miami, Florida Panthers fans still stick by their team. Plus, who can forget this team's traditions? The 'Rat Trick' might be one of the NHL's most fun traditions.
Let's not forget the team's creation of "Spacey in Space" and their new "Vinnie's Barbershop" memo. The Florida Panthers are a fun team but their fans aren't supporting them in the rink.
Florida hasn't cracked the top 20 in terms of game attendance in the past few seasons, even when the Panthers are performing well. Last season the Panthers led the Atlantic Division into playoffs but still posted a little over 15,000 in fan attendance. So, while their traditions trump many, Florida fans need to get out to support their team a little more.
27. New York Islanders
New York Islanders fans are very passionate about their team. The Islanders won four Stanley Cups in a row from 1980-1983 and have had put up some impressive seasons. When the Isles grab playoff wins their fans erupt but when they aren't winning they aren't very present.
Islanders fans weren't too thrilled about the relocation to Brooklyn's Barclays Center but that wasn't what lowered game attendance. Last season the Islanders were third-worst in the NHL in terms of attendance and have been in the bottom ranks for a few seasons now.
Basically, when the Islanders aren't performing to the best of their abilities their fans opt to watch their games elsewhere.
26. Columbus Blue Jackets
The Columbus Blue Jackets are a hot team lately. Columbus is currently 4th in the Metropolitan Division and is just one point away from taking third place. Despite their recent success, Columbus fans haven't been getting themselves out to the rink.
The Blue Jackets are currently posting around 72% average attendance per game at just over 13,000 attendees. Columbus hockey fans are classy and passionate but need to get out to support their team more if they want to be the most dedicated.
25. Colorado Avalanche
Colorado Avalanche fans are pretty present, especially during times of high success and win streaks. The Avalanche currently brings in around 15,000 (83%) and ranks at the bottom of NHL attendance stats according to ESPN.
While Avalanche fans are passionate, Colorado had much better attendance stats when the team was consistently winning and rolling in success. Many dedicated hockey fans exist in Colorado, but too many fans are only looking for the team when they're winning.
24. Ottawa Senators
The fans in Ottawa are passionate and love their team. Ottawa Senators fans are constantly rooting for their team despite the lack of Stanley Cup titles but aren't always as present as they could be.
The Senators rank high in fan love but the blind dedication is occasionally lacking. This season the Senators average about 15,000 attendees per night, around 79%. Ottawa is a classic team and so are their fans.
Ottawa is a classic team and so are their fans. Games are always loud in Ottawa when the fans are rooting for their team but the dedication simply isn't as high as other teams.
23. New Jersey Devils
The New Jersey Devils are New Jersey's only mainstream professional sports team and the state takes great pride in their team. While many Devils fans are very passionate about their hockey team, united this season under the mantra "One Jersey," they don't always show to support their team.
On average, the Devils bring around 14,000 fans to Prudential Center each night, filling the arena at 87%. The Devils have taken home the Stanley Cup a few times (1995, 2000, 2003) but despite their successful seasons, their attendance remains pretty steady.
This shows that the Devils fans that absolutely love their team are  there, but those who aren't so passionate come and go. The Devils have a strong solid fanbase but in the end, they aren't as dedicated as other.
22. Anaheim Ducks
The Anaheim Ducks have had some pretty good runs in their hockey career. Despite this, a lot of Ducks fans don't show on a regular basis, that is until the Ducks are taking the ice for a playoff game.
When playoffs swing around Ducks fans emerge to see their team play, but during the rest of the season, their attendance is on the flat side. On average, the Ducks draw a crowd of about 15,00, usually filling about 92%.
Ducks fans are strong and passionate but they're most behind their team when they're winning. Anaheim fans come and go with success, but lack the blinded love that other fans have for their teams.
21. Dallas Stars
The Dallas Stars had an explosive fanbase when they joined the League in 1993 and it grew even more so when they brought the Stanley Cup home to Dallas in 1999.
This season the Stars bring in an average of 18,000 fans per night, filling up about 98% of the arena. While the Stars have posted some impressive attendance stats, their fanbase usually waivers based on how well the team is performing.
Dallas fans are loud, boisterous and passionate but their presence relies on how well their team is doing. Since Dallas has been holding their own lately, fans have been flocking to the team. If the fanbase sticks by their team going forward, their team will climb the rankings moving forward.
20. Tampa Bay Lightning
The Tampa Bay Lightning have a fanbase as electrifying as their name but it hasn't always been that way. This season the Lightning are posting attendance stats around 19,000, filling their arena to 100% capacity on a nightly basis.

While Tampa Bay is alive with hockey love right now, it hasn't always been as exciting. Prior to the Lightning hitting it off with a few playoff runs and being sparked to life with new good play, Tampa Bay fans were a little harder to find.

Nevertheless, Lightning fans have never been as passionate as they are now. If they keep that dedication up they'll steady climb the list.
19. Buffalo Sabres
Buffalo Sabres fans have stuck by their team no matter what. The Sabres might not have any Stanley Cups but their fans don't mind, the lack of the title won't keep these fans away.
This season the Sabres have been posting an attendance count of around 18,000, filling the arena to about 95%. These fans don't care whether or not their team is leading the division or trailing it, these fans will be sitting there with their team as if they were on a winning streak.
No matter how the Sabres perform they can have comfort in knowing that their fans will back them up no matter what. This only means that when the Sabres do grab a Stanley Cup it'll mean that much more.
18. San Jose Sharks
San Jose might not seem like the ideal place for hockey but Sharks fans want everyone to know how passionate they are. The San Jose Sharks have had some incredible seasons and even when their game wasn't the best, they had fans in the crowd.
This season the Sharks have been filling the SAP Center to around 99% with around 17,000 fans per game. Even when the Sharks have dips in attendance their crowd still beats out the best of a lot of other teams.
San Jose fans are pretty dedicated and they want everyone to know.
17. Vancouver Canucks
The Vancouver Canucks have pretty loyal fans. Despite what scores the Canucks are posting in their games, Vancouver fans are right there to watch them win or lose.
This season the Canucks have been drawing an average crowd of 18,000 a night, filling about 96% of Rogers Arena. Canucks fans are motivated and passionate about their team. Regardless of the stats, the Canucks are posting, these fans are right there to cheer their team on.
The blind love for their team exists among Vancouver fans and they want everyone to know they love their team.
16. St. Louis Blues
The St.Louis Blues have been loved for as long as they've been around.  The Blues draw in a crowd of about 18,000 fans per night,at about 95%. Blues fans are passionate and love their team, and they know how to show it too.
St.Louis fans are always rooting for their team and attending games even when the Blues aren't doing so hot. During the blues' worst seasons, fans were still attending games and rooting for their team.
Blues fans know how to support their team. The fanbases ahead of those in St.Louis combine support, tradition, and more to be the most dedicated of them all.
15. Washington Capitals
The Washington Capitals have a solid and passionate fanbase. The thing is, a good chunk of Washington's fans came on board once the team started performing so well. So, while the team is filling the arena and bringing a crowd the crowd is mostly fans who showed their faces once the team was hitting it off.
This season the Capitals are posting an average of 18,500 fans per game, which is about 100% of their stadium's capacity. Prior to this, though, the Capitals were posting attendance stats in the bottom half of the NHL until around the 2008-2009 season.
While Capitals fans are exciting and loud, the excitement comes and goes depending on the team's record. Lately, the Capitals have been on their A game and they've only been improving, therefore their fanbase is in full swing.
14. Calgary Flames
The Calgary Flames have a very loyal fanbase. Whether or not the team is winning, Calgary fans are there through it all. Canadian fans are some of the most loyal hockey fans and it proves true here.
This season the Flames, on average, draw a crowd of around 19,000 at 99%. Calgary has been placing in the top half of the NHL in terms of attendance consistently for many years now and the team's success has had nothing to do with it.
The team currently has one Stanley Cup (1989) and the Cup drought hasn't stopped fans from coming to see their team. This proves that dedication runs deep in Calgary and regardless of how the team is performing, Flames fans will always be there.
Whether the Flames are winning or losing, Calgary fans are attending games and rooting for their team. In the eyes of Flames fans, Calgary can do no wrong.
13. Los Angeles Kings
The Los Angeles Kings are a team with a lot of flair. You can find Kings fans throughout the country rooting for their team on a daily basis. These fans are passionate about their team and are pretty present at home games.
This season the LA Kings have been averaging around 18,000 fans at about 100% every game night.  While attendance has changed a bit depending on the Kings have been performing, attendance has been pretty steady regardless.
The steady attendance and the fans who have turned a blind eye to any ill-performing seasons get these fans pretty close to the front. These fans have proved that, to them, the Kings really are royalty.
12. Nashville Predators
Nashville Predators games are wild and the fans can't get enough of it. The Predators bring about 17,000 fans per night, filling around 100.2% of their arena's capacity.
Predators fans make everyday games feel like a playoff game with the amount of grit and excitement that erupts when the puck drops. Originally, the Predators might not have been a choice for a higher placed fanbase but Nashville fans have been getting quite the reputation.
Nashville fans are incredibly passionate about their team and will back them up no matter what. Predators fans make every game a big occasion and the fanbase has been growing more dedicated each season.
11. Boston Bruins
The Boston Bruins have incredibly loyal and passionate fans. Boston sure loves their hockey and several big stars have come out of the team and the city.
On average, the Bruins bring in around 17,500 fans every night and fill up the arena by 100%.  TD Garden is constantly filled with passionately rowdy fans who just want to root for their team. Regardless of how the Bruins are playing, Boston fans are always there to support their team.
This city loves hockey and they know how to show it, too.
10. Detroit Red Wings
Detroit Red Wings fans absolutely love their team and they want you to know it. The Red Wings are one of the NHL's most energetic fanbases. Detroit brings in around 20,000 fans per game and, on average, fills Joe Louis Arena by 100%.
Between how loud Joe Louis Arena gets on game nights and the tradition of the octopus, the Red Wings are filled with memorable traditions and support that is undeniable. The Original Six team is a classic and has fans throughout the country, making it one of the NHL's standout teams.
Hockey fans in Detroit know how to make a hockey game great and they want everyone to know how passionate they are about their team.
9. Philadelphia Flyers
Philadelphia might not be the first city that comes to mind when you think of passionate hockey fans but the fans there tell a different tale. The Philadelphia Flyers have wildly passionate fans down on Broad Street.
Flyers fans are incredibly loyal and will wholeheartedly stand by their team no matter what. On average, the Flyers fill Wells Fargo Center to 100% and bring in around 19,500 fans every night.
Flyers fans are passionate and they don't care who knows it or how obnoxious they may seem. Philadelphia fans know how to support their sports teams and the Flyers are no different. The Flyers can feel comfort in the fact that no matter how they perform their fans will be right there next to them.
8. Minnesota Wild
Minnesota is the state of hockey, which means these dedicated fans are hopelessly in love with their home team. The Minnesota Wild doesn't need big titles or wins to make their team love them, their fans already do. Minnesota consistently fill their games to 105% capacity; these fans can't get enough of their team.
In fact, the Minnesota Wild dedicated the number one to their fans in 2000 to show fans just how much they mean to them. Minnesota anticipated a large and dedicated fanbase and that is exactly what they got.
Even when the Wild aren't posting the best record, Minnesota fans are ready co cheer on their team nonetheless. Wild fans love their team when they win and they still love them when they don't. This proves the Wild fans are passionately dedicated to their team and are wholeheartedly blind to any wrong this team could do.
7. Edmonton Oilers
The city of Edmonton has loved the Edmonton Oilers ever since they joined the league. Oilers fans love their home team so much that even bad games can be good games. Each night the Oilers have a crowd of around 18,300 fans and fills capacity to about 98%.
Edmonton has been home to a handful of big NHL players and the team has a good reputation through the NHL. Oilers fans make every night at Rogers Place a memorable night and every game is an important one.
The Oilers' five Stanley Cup titles and the love for the game keep Oilers fans as happy as they could be.  Now, the Oilers are leading the Pacific Division and the fans couldn't be happier. One thing is for sure, Oilers fans will be just as passionate about their team regardless of whether they're winning or losing.
6. Pittsburgh Penguins
The 2016 Stanley Cup champions rank in at sixth in terms of fan dedication. The Penguins bring in about 18,500 fans in on average every night, filling capacity to about 100.7%.
Pittsburgh fans are extremely passionate. The star-power and the winning titles the Penguins have to offer is enough to keep their fans even through the bad games. Penguins fans are always in attendance to root on their team and make every game a memorable one.
The Penguins have pulled off a ton of great victories lately and Pittsburgh fans have been enjoying every minute of it. And even when the Penguins find themselves in a rut their fans are right there to root them on.
5. Winnipeg Jets
The Winnipeg Jets fanbase loves their team no matter what. Despite only being around since 2011 and have one playoff appearance, the Jets sell out almost every home game. This season the Jets are averaging about 16,400 fans per game but are filling their stadium to 118% each night.
Winnipeg is flooded with fans every night and these fans don't care whether the Jets are winning or not. Jets fans want to support their team no matter what and that means attending as many games as possible to cheer on their team.
Winnipeg ranks among some of the flashiest NHL fanbases because the dedication is too high to ignore. Jets fans are always there. Period.
4. Chicago Blackhawks
The Chicago Blackhawks rank high with fan dedication as of late. Chicago has always led the league in terms of attendance and  is posting an average of 21,000 and 109% this season. Blackhawks fans are found throughout the country and the team's recent successes have contributed to it.
While the Blackhawks fanbase ranks pretty high, their dedication was only sparked by the Blackhawks increase in success. Prior to the increase in success in the mid-2000s, the Blackhawks ranked averagely among other teams.
Still, the Blackhawks fanbase ranks pretty high in terms of dedication and let their team take their rightful place at number four.
3. New York Rangers
New York Rangers fans are found all over the country. The Rangers are a high-profile team in the "best city in the world" and are treated as so. New Yorkers and out-of-towners alike often like to attend a classic New York Rangers game at Madison Square Garden.
No game at MSG is an average experience and the arena, on average, draws a crowd of around 18,000 a night at about 100.2%. The demand for Rangers tickets is similar to Broadway plays and the team has a reputation for being a "must-do" for any New York natives or visitors.
Rangers fans are pretty dedicated; despite a long Stanley Cup drought and occasional wavering play, fans are always in attendance to watch the Rangers play. This dedication to the team, regardless of what the scoreboard says, ranks Rangers fans pretty high.
2. Toronto Maple Leafs
The Toronto Maple Leafs fans are some of the most passionate. Toronto hasn't taken home a Stanley Cup title since 1967, but their fans have stuck by their team as if they had. The Leafs usually bring in around 19,000 fans per game at around 102%.
Toronto's Air Canada Centre is always packed with fans despite the high ticket prices. Every night passionate fans flood the arena to watch their team play and they hardly mind if they win or lose. Toronto fans want to support their team and watch them play, every goal is a victory.
Maple Leafs fans are extremely dedicated to their team and to hockey in general. These passionate fans push the Toronto Maple Leafs to the front of the list. The Maple Leafs know that no matter what their fans are right behind them.
1. Montreal Canadiens
The most dedicated NHL fanbase has got to be the Montreal Canadiens. Montreal has an incredible 24 Stanley Cup titles, eight Conference Championships and 23 Division Championships. On average, the Canadiens draw a crowd of around 21,000 each night and the Bell Centre is always as exciting as a playoff game.
Canadiens fans are so dedicated to their team that despite how Montreal is playing they are in the arena watching the game. Hockey passion runs deep in Montreal and these fans would go to the ends of the Earth for the Canadiens.
The Canadiens have been home to some of the League's big name players and the roster is filled with unbelievably talented players. A talented roster, an amazing game experience and passionate fans is the perfect plan for any hockey team.
Whether Montreal is bringing home more Stanley Cup titles or edging to get a few goals in a local matchup, Canadiens fans are cheering just as loud. These fans are the most dedicated as they would do anything for their team, despite what the record says.
This article originally appeared on