NHL Trade Rumors: Canucks, Wild showing interest in Evander Kane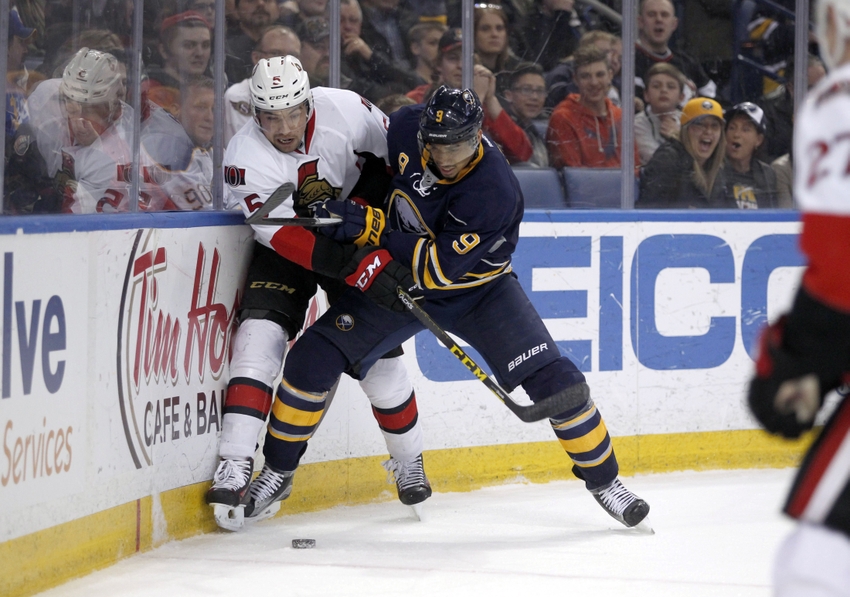 According to Elliotte Friedman, the Canucks and Wild have both expressed interest in trading for Sabres forward Evander Kane.
When the Buffalo Sabres traded for Evander Kane at the 2015 NHL Trade Deadline, they thought they were getting a building block. It turns out he hasn't been quite as good as advertised. While Kane has been one of Buffalo's top forwards since the start of the 2015-16 season, the Sabres have better forward depth than they initially thought.
They also have a desperate need for more defensemen, specifically young ones. Buffalo hasn't outright put him on the market, but the Vancouver Canucks and Minnesota Wild are both interested in him, according to Elliotte Friedman.
When Evander Kane returned to the lineup last week against Ottawa, attendance was high in the scouting section. There's little doubt Kane will be watched closely, because the Sabres are willing to move him. Vancouver's interest is well-known, but, again, I don't think the Canucks have offered much. The Minneapolis Star-Tribune's Michael Russo has reported the Wild's interest.
Vancouver's desire to add a forward is not a secret. However, they also can't pay much. So pursuing Kane, who could be had for a relatively cheap price compared to other options, might work for them. Minnesota has been looking to add a forward as well and Bruce Boudreau has had success with players similar to him.
Buffalo most likely wants a defenseman in exchange for Kane. Both the Canucks and the Wild could offer them one. Vancouver could be interested in trading Troy Stecher if it helps them get someone like Kane. Minnesota could offer any number of their younger defensemen. The Taylor Hall for Adam Larsson trade set a pretty high bar for what a goal scorer costs. Vancouver and Minnesota are finding that out the hard way with Kane.
This article originally appeared on