NHL concussion protocol isn't perfect, but it's a great start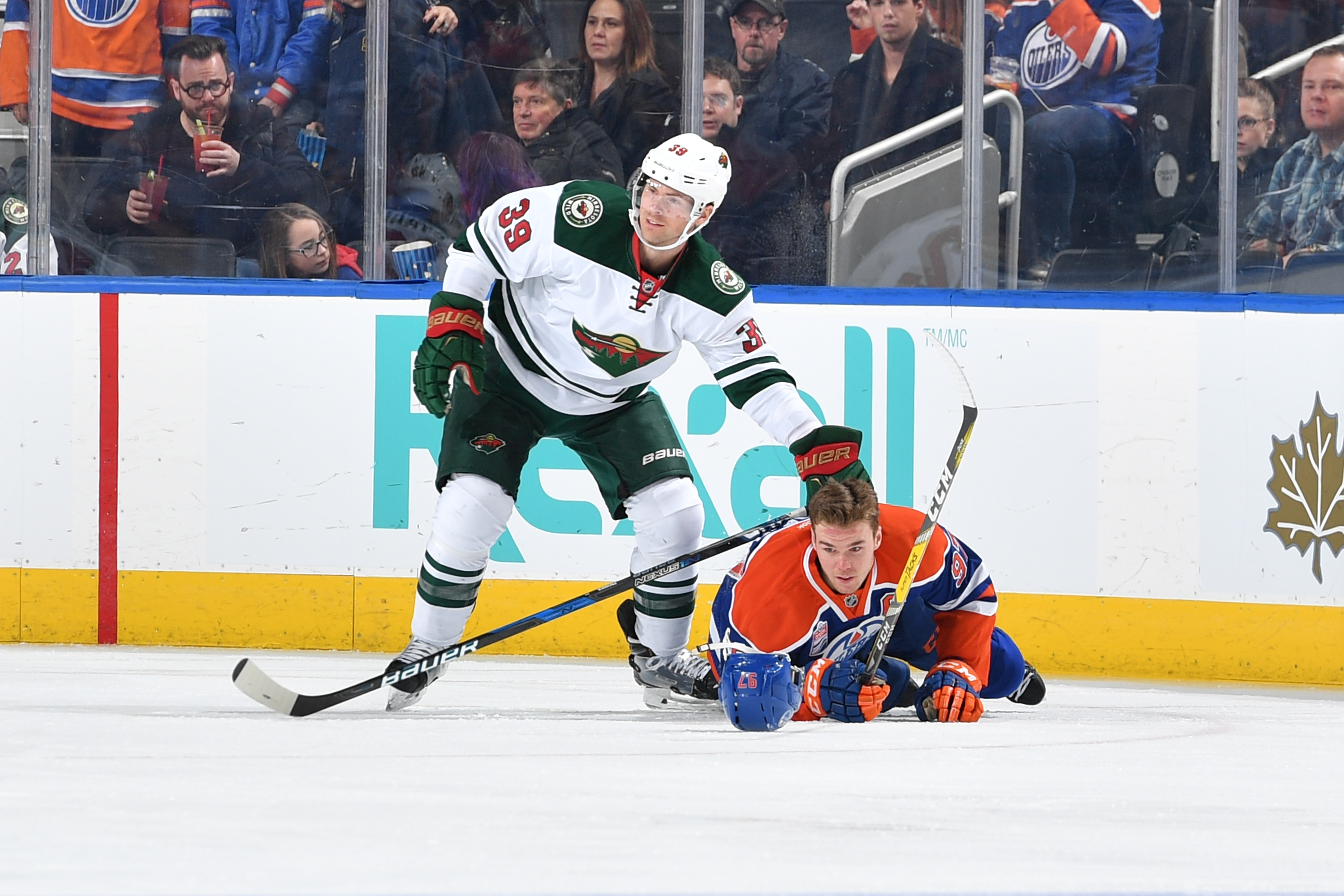 While the NHL concussion protocol is still a work in progress, its importance is undeniable.
In recent years, the NHL has gotten justified criticism from fans for not doing enough to protect its players. For a while, the league didn't particularly care, nor did it have a motivation to improve its concussion protocol. However, recent lawsuits provided the proper incentive for NHL concussion protocol to go through a phase of improvement.
One of the changes is the larger role concussion spotters are playing. Before the 2016-17 season, spotters were at every arena, but didn't have the authority to remove players who they felt might have a concussion. Thanks to the Dennis Wideman incident from last season, now they can remove players.
Everyone knew the first time a star got removed because of protocol, there were going to be a lot of irrationally angry people. That's precisely what happened on Sunday Dec. 4 when Connor McDavid's head hit the ice in the second period.
Spotters removed him from the game, believing he could have a concussion. After missing the rest of the second period, he went back in the game. McDavid's Edmonton Oilers lost 2-1 in overtime, so naturally fans on social media didn't take it too well.
However, that doesn't make the spotters removing the star unjustified. Considering how the career of Sidney Crosby was nearly ruined because of concussions, it's much better for the league to err on the side of safety. Especially when the heir apparent to Crosby hits the ice.
McDavid wasn't happy about his removal from the game. However, he understands why he went through protocol.
"I hit my head," said McDavid, via Yahoo Sports. "Well, I hit my mouth, reached up and grabbed my mouth and they took that as something that it wasn't. I guess that's the rule. The guy stuck to the script and did his job."
However, his teammate Patrick Maroon was not a fan of it.
"This is a man's game," he said, via Sportsnet. "People are going to get hit, get high-sticked. They're going to go through the middle and get hit. That's part of hockey, and that's why we have all this gear that protects us. Yes, if someone gets seriously hurt, we're concerned. But he just fell, got tripped… I just don't get it."
While his anger is understandable, his logic is horrible. First of all, hockey is not just a man's game. Tell the hard-working players of the NWHL, among the other women's hockey leagues, that hockey is a "man's sport." Sexist language like this is a plague on sports. While fans shouldn't expect players to be public relations experts or even be well spoken, they should expect players to have common decency. Maroon likely didn't mean to offend or talk down to anyone, but his word choice is deserving of criticism.
But the bigger issue at hand is the old way of doing things isn't enough. Athletes aren't going to ask to be taken out of a game unless they can't compete. Had there been a concussion spotter at the 2011 Winter Classic, maybe Crosby doesn't miss so much playing time. Getting hit in the head and suffering brain damage has no place in hockey. It's much better to be safe than sorry. San Jose Sharks forward Joel Ward, who went through protocol earlier this season, agrees.
"I was upset about it because I knew I was OK," Ward said, via The Mercury News. "But we're dealing with people's lives here, it's a lot more serious than just a game."
NHL Deputy Commissioner Billy Daly realizes NHL concussion protocol is a work in progress as well. But he still trusts the judgment of the neutral third party spotters.
"[What happened to McDavid] is in the protocol," said Daly, via Sportsnet. "Of course he's reaching for his chin because he wants to know if he's split open and he's bleeding. He looked at his glove. It was not in a 'clutching his head in distress' sort of way, but the spotter interpreted it differently. That was [the spotter's] judgement, and we're paying him to make that judgement."
In a related incident, New York Rangers goaltender Antti Raanta went through protocol in November. So it's still not perfect. It misses things. For example, Ryan Kesler of the Anaheim Ducks got hit very hard in the head on Saturday in Edmonton, yet he wasn't taken out. Matt Martin took bare knuckle punches to the face against the Canucks but didn't go through protocol. Players like McDavid and Ward have had to leave games, only to be perfectly fine. But it's certainly an improvement over previous version of concussion protocol.
It's understandable why the NHL is erring on the side of caution. They have roughly one billion reasons to be careful when it comes to concussions. Sure, players aren't going to be happy about leaving games. They are competitive people who compete at the highest level. While all players might not be on board with concussion protocol's changes, the game will be better for it. And the same players criticizing changes right now will be thankful for those changes in the future. Fans will be as well.
This article originally appeared on