Vanek remains upbeat after difficult first season with Wild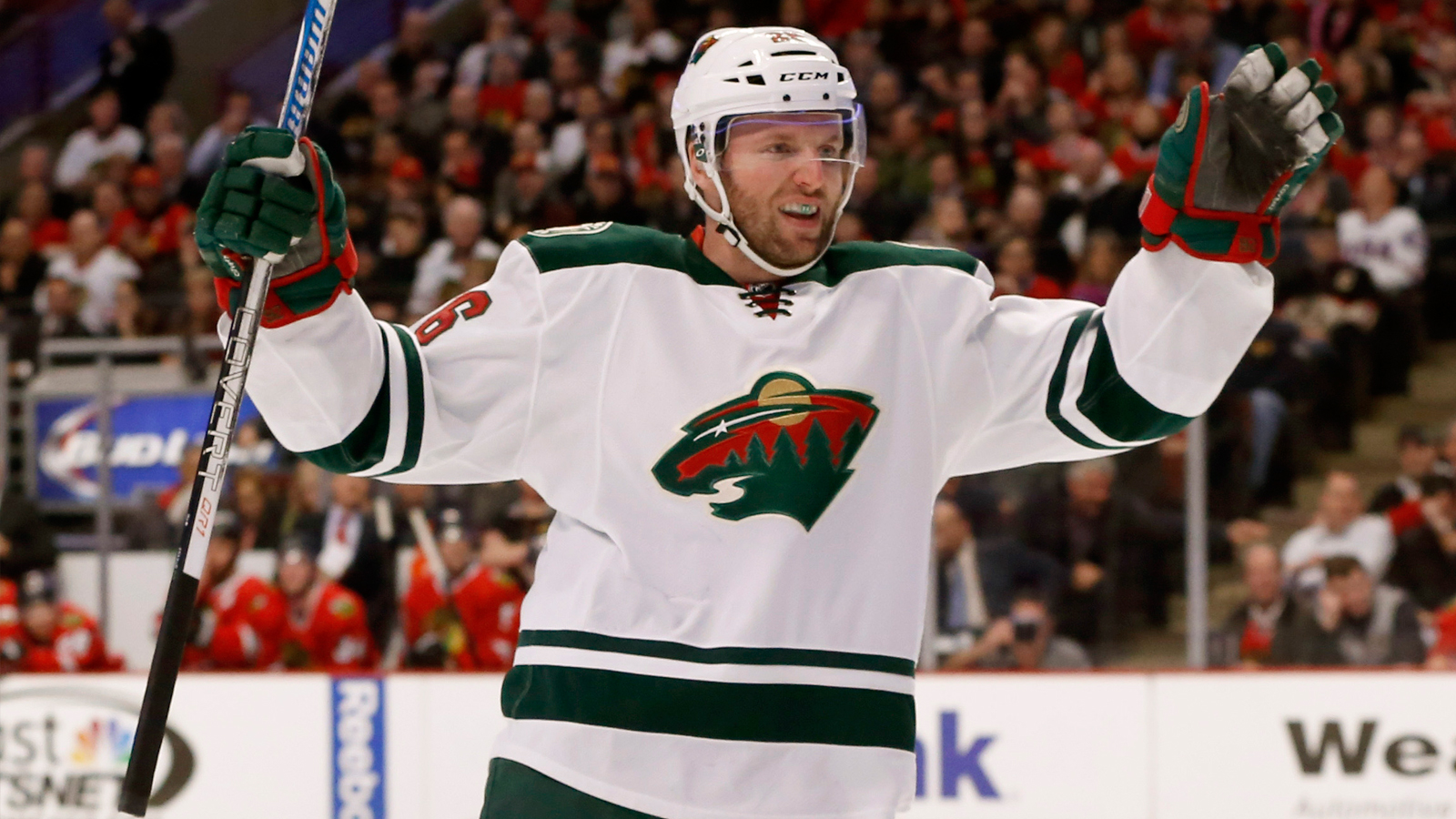 Minnesota Wild forward Thomas Vanek isn't hanging his head when reviewing his individual performance of last season.
Sure, Vanek's 21 goals and 52 points were his lowest totals for a full campaign in his career, but the 31-year-old Austrian believes there were reasons for his struggles.
"I'm not going to say I was pumped about it, but with what I was dealing with – not being healthy, bouncing around lines, having to be more of a playmaker than I've ever been, I still hit 20 goals and 50 points," Vanek told Michael Russo of the Minneapolis Star Tribune. "But it certainly wasn't where I would like to be. My goal is to have 30-plus goals."
Vanek was slowed by a pair of hernias and a detached left groin last season and failed to generate chemistry with his mates after being shuffled from line to line.
As for his goal of 30-plus tallies, the veteran has reached that plateau on four occasions – the last coming in 2010-11 with the Buffalo Sabres.
Vanek was limited to just four assists and a minus-7 rating in 10 postseason games as Minnesota was swept by eventual-champion Chicago in the second round.
The fifth overall pick of the 2003 draft, Vanek has recorded 298 goals and 310 assists in 743 career games with the Sabres, New York Islanders, Montreal Canadiens and Wild.
(h/t Minneapolis Star Tribune)