Stars forward Nichushkin doesn't think much of fitness tests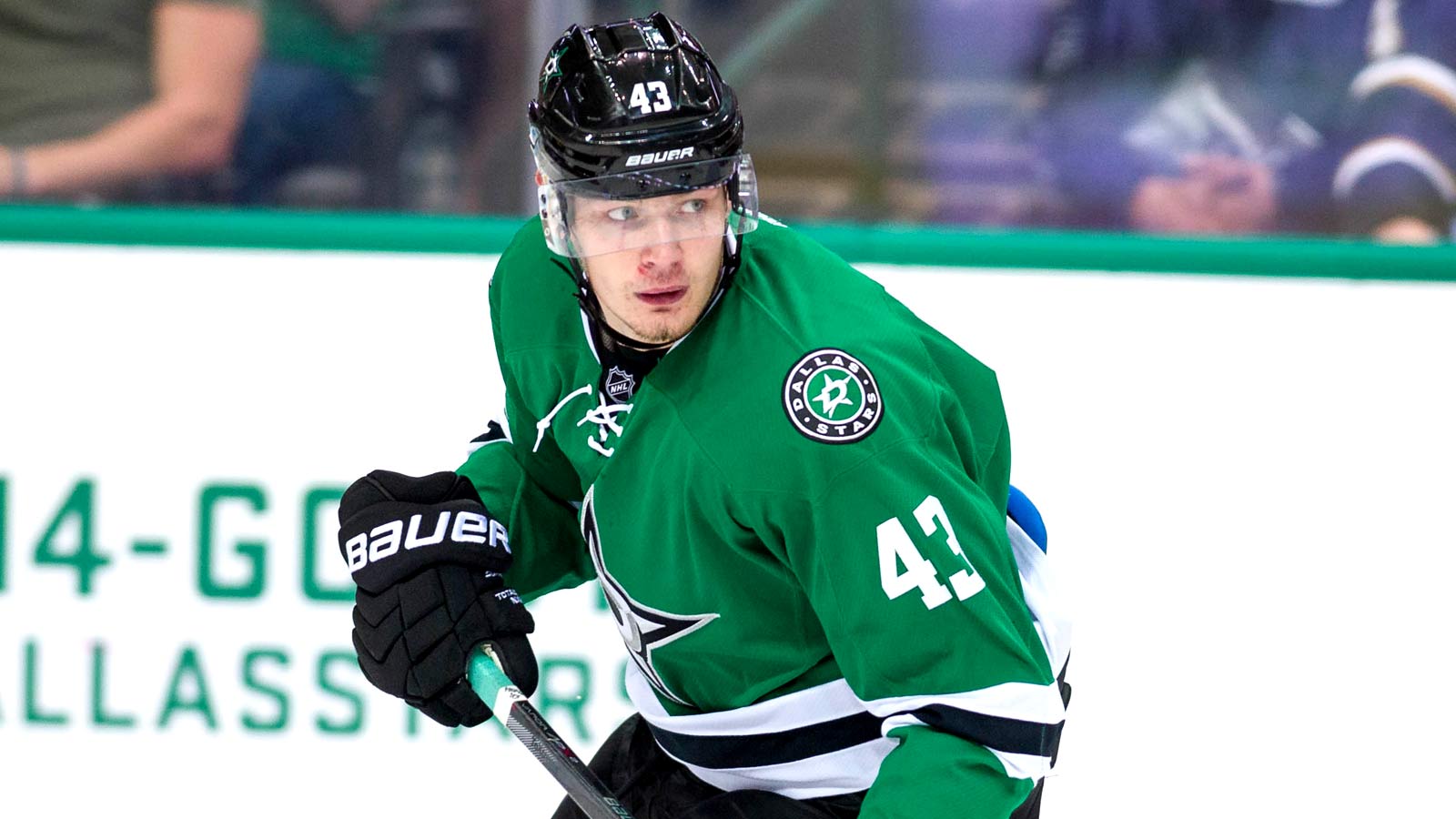 While the offseason drags on, The Dallas Morning News is doing a series on things people may not know about some of the Stars players, and a profile on Valeri Nichushkin revealed some interesting ideas from the right wing on the value of draft testing.
Nichushkin was selected 10th overall in the 2013 NHL Draft by the Stars, but he was projected to go much earlier, as the average pre-Draft ranking had him at No. 5. One of the reasons he might have dropped down to No. 10 was his general disdain for procedure at the NHL combine, as The Dallas Morning News said he did not prepare whatsoever for any of the combine's tests and did not conduct himself well in interviews.
"To be honest, I don't care about these tests," Nichushkin told Russian outlet RIA Novosti at the time when admitting he did no physical preparation for the combine.
The head scout of International Scouting Services at the time, Ross MacLean, was not impressed by the Russian teenager.
"He shows up at the combine and acts very arrogantly and has terrible interviews and quits on a lot of the tests, and has a lot of teams saying, 'You know what? No thanks,'" MacLean said in a radio interview back in 2013.
Despite the negative first impression, Nichushkin had a solid rookie season in 2013-14, posting 34 points in 79 games. The 20-year-old missed nearly the entire 2014-15 campaign, however, due to injury, so he will look to prove this season that his rookie year was no fluke.
(h/t Dallas Morning News)