Boston Bruins Goalie Anton Khudobin Assigned to Providence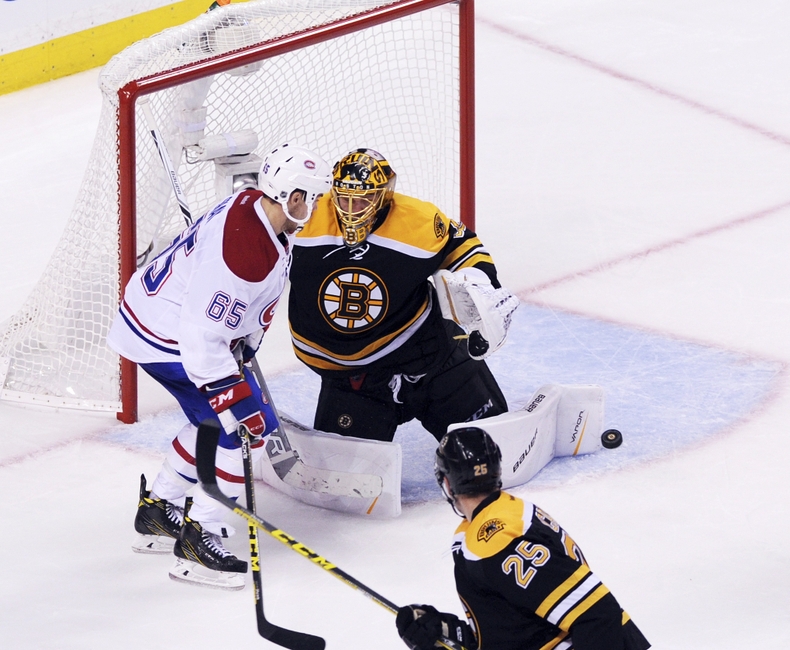 Boston Bruins Goalie Anton Khudobin Assigned to Providence for Conditioning Stint Following Injury
The Boston Bruins have sent goaltender Anton Khudobin to Providence of the AHL for a conditioning stint. Khudobin will get the start for the Providence Bruins in their game in Springfield on Saturday to gauge where he's at in his recovery, though it seems to be mostly a formality. In two games with the Bruins so far this season, Khudobin has recorded a 4.10 goals against average and a .849 save percentage. Khdobin has been a solid backup goaltender throughout his career and will look to turn those numbers around when he returns to the big club's lineup.
In his career, Khudobin has recorded a 44-41-8 record with a 2.45 goals against average and a .917 save percentage. In his first stint with the Bruins from 2011-2013, Khudobin recorded a 10-4-1 record with a 2.28 goals against average and a .924 save percentage.
In the Russian netminder's absence, rookie goalie Zane McIntyre has served as Rask's backup. In his first career NHL start, McIntyre took on the first-place Montreal Canadiens in a valiant, albeit losing effort. Getting Khudobin back will be huge for the Bruins as they look to continue rising in the standings. Keeping Rask fresh should be a top priority for the team in their quest to do so.
So far this season, Rask has been excellent. He currently holds a 10-2 record with a 1.49 goals against average and a .947 save percentage. Both marks would be career highs for Rask should they hold up for the duration of the season. There is still a lot of hockey to be played, though, and Rask will need to stay sharp.
While the Bruins play their best hockey in front of Rask, the Finnish goaltender will need to stay fresh all year. The Bruins would like to make the playoffs and a sense of desperation may be settling in for head coach Claude Julien. He'll need to keep his thoughts focused on the long-term success of this team, though, and not simply his own immediate future if the team is to have any success. As a result, Rask's playing time must be handled accordingly.
This article originally appeared on