Aaron Rodgers: Tom Brady didn't need Super Bowl LI to prove he's 'the G.O.A.T.'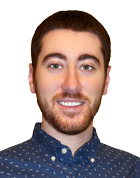 When Tom Brady won his fifth Super Bowl a few weeks ago, it cemented his place as one of the best quarterbacks in NFL history. No player at his position has ever won as many titles as he has, and he's still not done yet.
The term G.O.A.T. – or greatest of all time – gets thrown around a lot, but Brady is certainly deserving with the accolades he's racked up. One of his fellow All-Pro quarterbacks believes so, and not just because Brady won a fifth Super Bowl this year.
Aaron Rodgers (obviously) watched the Super Bowl, and while he felt bad for Matt Ryan, he praised Brady for his excellence. He shared his thoughts with Graham Bensinger at the AT&T Pebble Beach Pro-Am.
"Fantastic Super Bowl. I felt bad for Matt. Getting to know him over the years, he is a fantastic guy; he had an incredible MVP season and sitting there 28-3 I think everybody watching and probably at the game was thinking 'Atlanta's gonna get their ring sized up here pretty soon.' So that was disappointing."
He continued:
"From a fan's perspective, what a great game to watch and to see Tom and his greatness on display one more time. I mean, he didn't need to win that to prove that he's the G.O.A.T., but just another part of his legacy there."
Some might argue that Rodgers is actually a better quarterback than Brady right now, which isn't crazy to say considering their athletic differences and age gap. Rodgers is more mobile, has been equally consistent and has won an MVP of his own, but Brady has the long-term legacy that Rodgers doesn't.