NBA scout: The Heat are 'the sleeper in the NBA'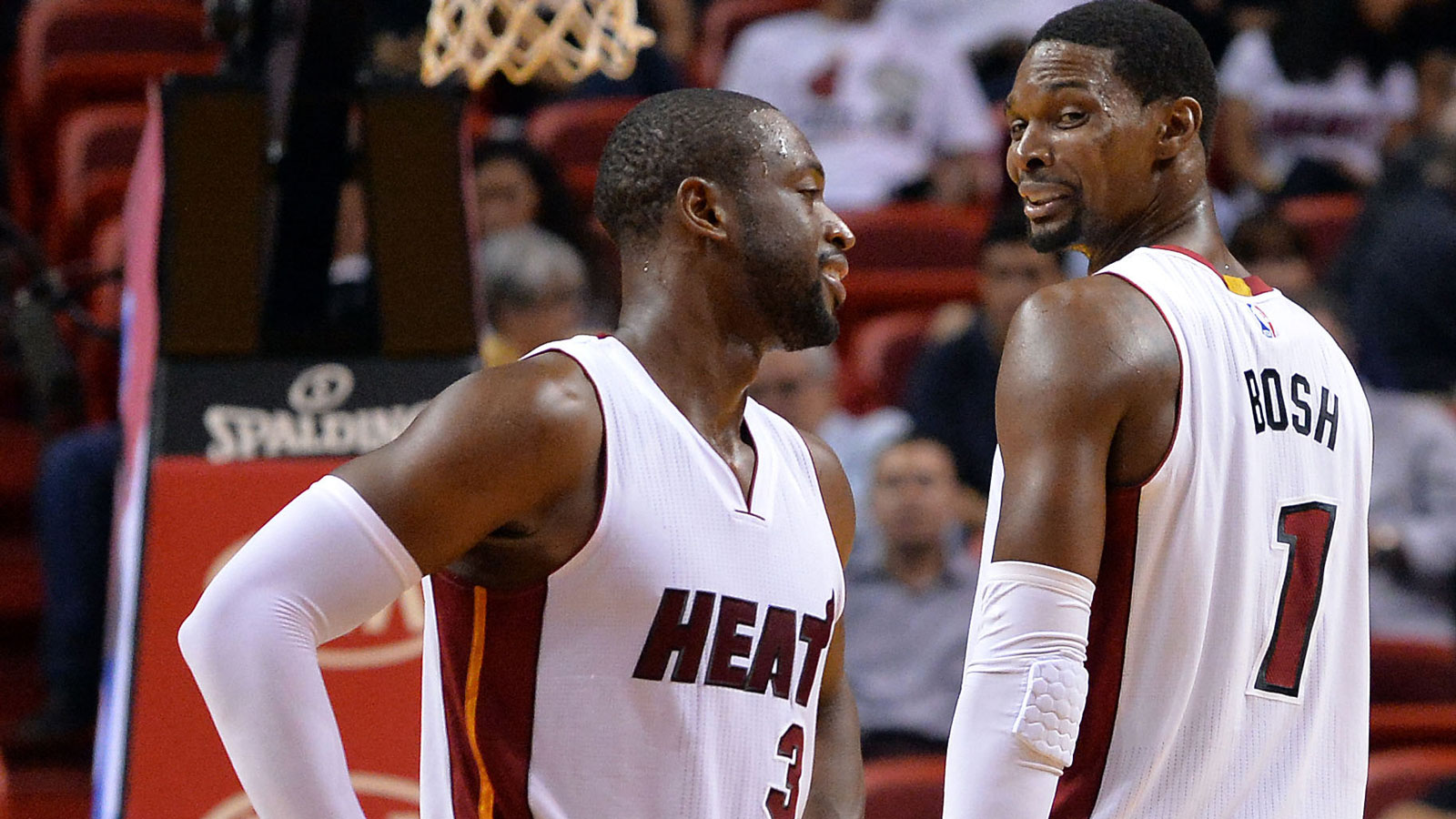 The Heat majorly upgraded their roster over the offseason, bringing in free agents and star prospects to try remedying a 37-win 2014-15 season. It appears their summer renovation worked.
Miami signed Gerald Wallace and Amar'e Stoudemire. It drafted Justise Winslow. It'll expect Chris Bosh, Dwyane Wade and Josh McRoberts back from injuries which hobbled them last year. It'll have Goran Dragic coming off his first ever training camp. And apparently, those on the inside are expecting big things in Miami this season.
Sports Illustrated released views from an opposing scout on each NBA team. Here's what SI's scout had to say about the Heat:
The Heat could win a bunch of games this year as long as they stay healthy. Health is no guarantee for an older group, but things are looking up in Miami.
In my mind they're the sleeper in the NBA—at least in the East. They're coming into the season with good coaching and an abundance of talent… A big [question] is whether Hassan Whiteside can keep improving. Can he be consistent? The Heat are very big on fundamentals, very big on player development. I've got to think he's going to be better this year… Backing him up is Amar'e Stoudemire. He played pretty well last year, and he'll be a good locker room guy. Then they've got Chris Andersen, who just creates havoc. That's three quality bigs… Chris Bosh is an All-Star, though maybe a borderline one given his health issues, with Josh McRoberts behind him. McRoberts can shoot, he can rebound, and [at 6' 10″] he's got good size… I've always been a big Goran Dragic fan. In my mind, he's an All-Star. Dragic and Dwyane Wade: That's a hell of a backcourt. The x-factor is whether Dwyane stays healthy… They've got Luol Deng and Justise Winslow at small forward, but Gerald Green's stepping into a bigger role. That's a little bit suspect. He'll either go 0 for 12 or 12 for 12… Deng can contribute a lot when he has the right talent around him. He can't be the guy; he's more of a third or fourth player on a good team. He can make shots, he can take it to the rim, he can defend. I like him… Winslow's got this thing about him—if you watch how he carries himself, you just see a player. As far as his talent, he can really take it to the rim. He's strong—he's got strong hands, a great body. He has all the tools except he's a little bit below average as a shooter. I think he'll get there
MORE NEWS:
Want stories delivered to you? Sign up for our NBA newsletters.